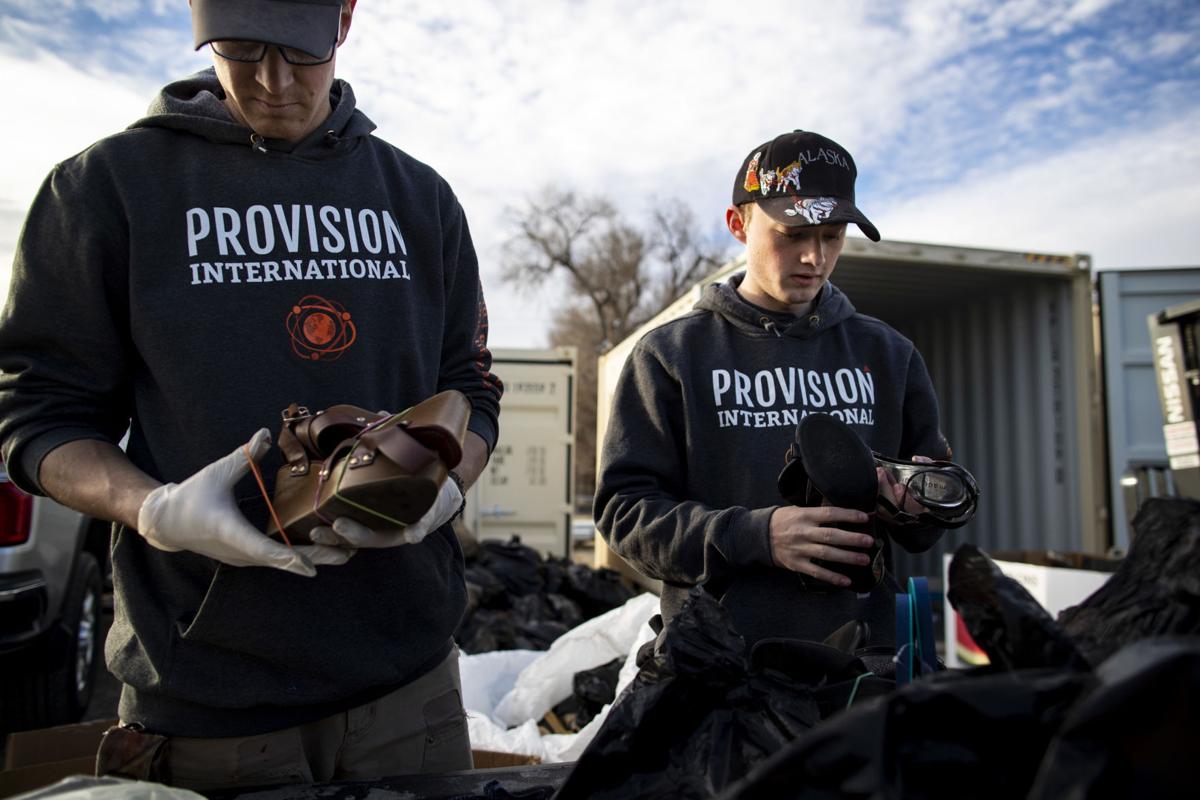 For the holidays, the shoes are piling up at a warehouse in Lockwood.
The shoes came from owners throughout Billings and are bound for places as far away as Slovakia, Macedonia and El Salvador.
A handful of volunteers sort through the loads of shoes that arrive in the back of a pickup truck, pairing them up with zip ties, and tossing them into a shipping container. Once the container is full, they're shipped to Tacoma or Seattle, where they'll be freighted to wherever they're needed.
"We have to spray them to disinfect them and depending on where we send them, (they) have to be shipped with a certificate of fumigation. We'll put together 5 to 10,000 pairs of shoes. We want to fill a container. We fill it to the brim, because we want to help as many people as we can," said Lance Lanning, president of Provision International.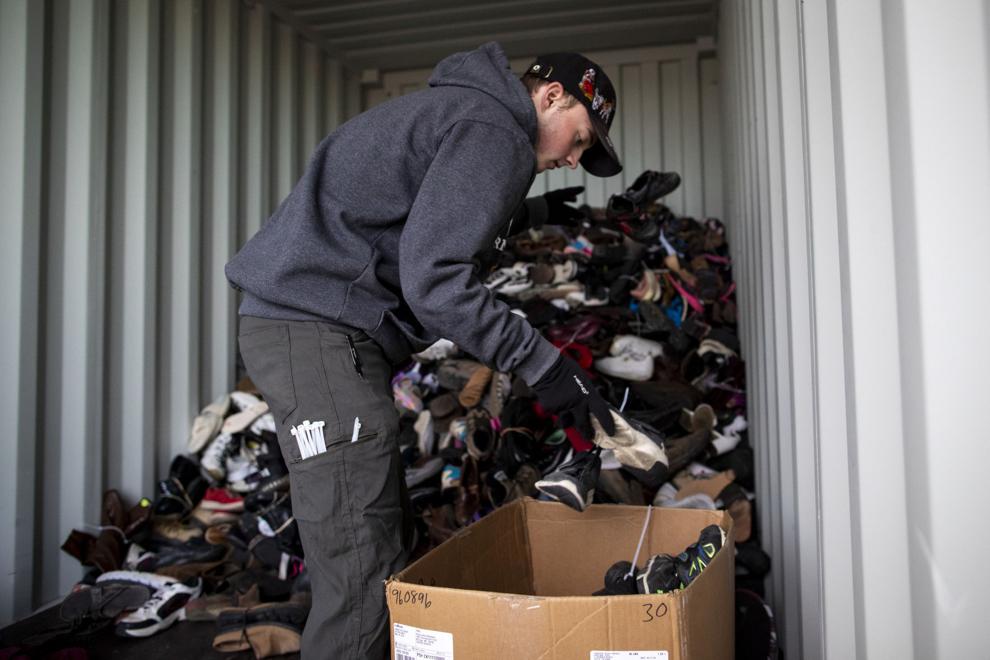 Lanning described the nonprofit as a "mom and pop" operation made up of 80 to 100 volunteers working throughout the year. Within a few years of its founding, the Christian nonprofit soon expanded to shipping food, clothes and eventually shoes.
Lanning said that it was during a mission in El Salvador, when he saw a piece of rebar go through a little girl's bare foot, that he began exploring options for how to cheaply ensure that no other person would have to go through that same trauma.
Shoe drives held by the organization have amounted to well over 15,000 pairs gathered and shipped within just a few weeks.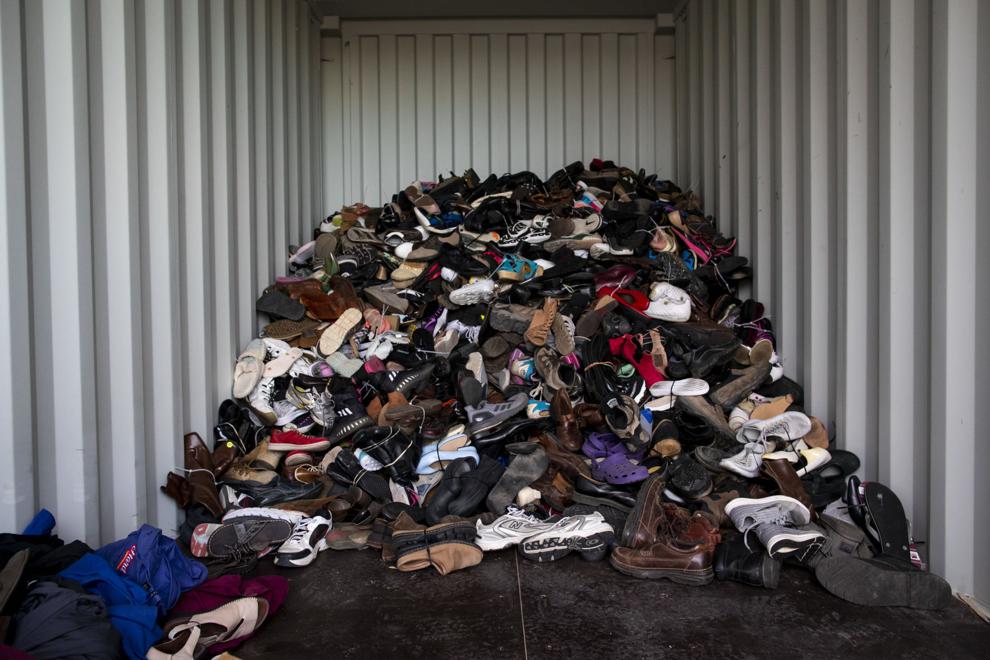 "What's one pair of shoes? To a person who has only one, it's a real blessing. We're not asking people to give money, we're asking for shoes, which there's plenty of," said Lanning, who took over as president of Provision International in 2012.
Inside the organization's warehouse, completed in 2020, bags of beans and peas sit next to X-ray machines, all of them slated to leave the country. Their destination is determined by local partners with the organization spread throughout the world, all of them relaying what people need.
"We almost always partner with somebody on the ground there, otherwise it could get wasted. If you don't have someone who you can trust, there's always a chance that what you send won't get to the people who need it," Lanning said.
One of those partners, Kenton Moody, has worked with Lanning and Provision International in El Salvador since 2011. Through a ministry in Santa Ana, he and volunteers have built homes and a hospital clinic, launched a private school for K-12 students and handed out thousands of pairs of shoes from Montana.
Moody said the volcanic rock that makes up much of the country eats through shoes, especially the cheaply made pairs that many of the residents of El Salvador wear.
"My dad, he was raised in the hills of Arkansas without any shoes … So I'm only one generation away from somebody being shoeless in the United States, and that's always stuck with me. And it's something that we take really seriously," Moody said, speaking over the phone from Santa Ana.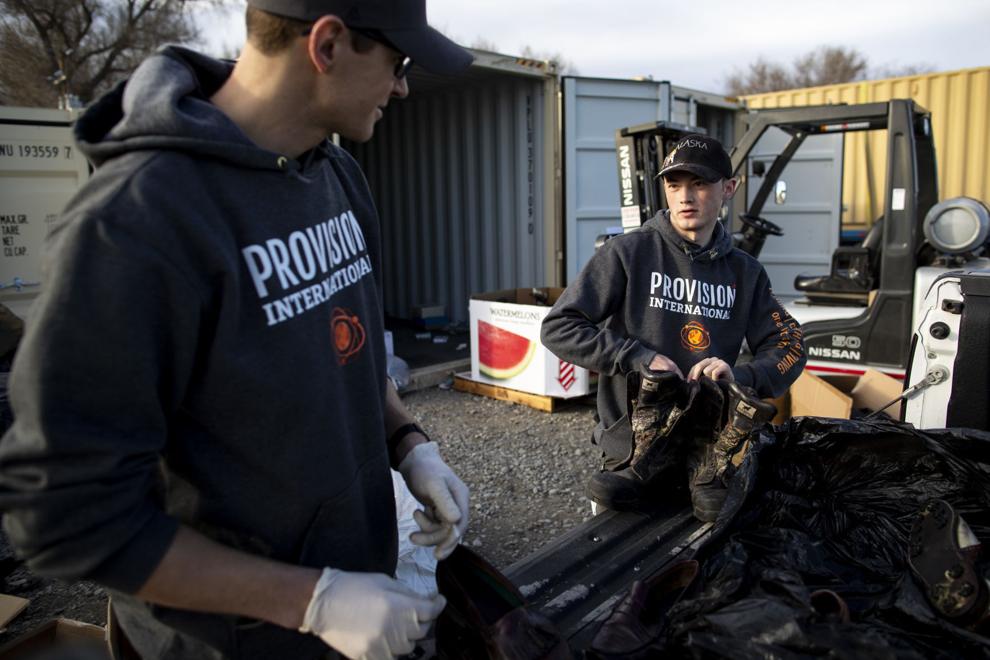 The organization is still accepting both shoes and volunteers. Those interested may contact the organization through its website at www.provisioninternational.org.
"We try to be a conduit. We've shipped beans, peas, shoes, blankets. We've shipped tractors and generators even … It's about what you do with what's in your hands that matters," Lanning said.
Gazette general assignment reporter Paul Hamby's five favorite stories of 2020
Gazette reporter Paul Hamby shares five of his most memorable stories from 2020.
The pandemic that swept over the country has seeped into its social, political and economic fault lines, causing one national crisis to develop into many over the past nine months.
Behind numbers of deaths and hospitalizations due to COVID-19 reported daily are disproportionately impacted Indigenous families and other people of color, along with exhausted medical staff and essential workers. 
Although unprecedented has been used frequently to describe the events of the past nine months, the tensions that have surfaced in the headlines during that time have a history going back years if not centuries. 
A naked number has no face, no voice and no history. I did my best to combine all three in the articles below.