Grammy Award-winning Northern Cheyenne flute player Joseph FireCrow Jr. is remembered for his huge smile and his ability to make his flute sing.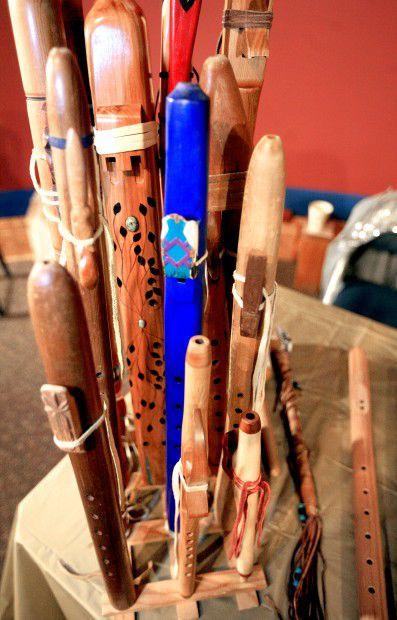 FireCrow, 58, died Tuesday in Winsted, Connecticut. He was battling idiopathic pulmonary fibrosis, which affects the lungs. Services are being held on Saturday in Winsted. He is survived by his siblings, his wife, Joann Moore, and children Brandon, Karrie, Joseph III, Damian and Jared.
FireCrow was born in Crow Agency, one of 10 children born to Joseph FireCrow Sr. and Elva Stands in Timber. He spent his early years on the Northern Cheyenne Reservation.
FireCrow began making and playing flutes in the summer of 1977 when he was 18 years old. His website states, "You can teach someone how to play the flute, but you can't teach them how to make it sing."
FireCrow learned to make it sing.
He is a seven-time Native American Music Award winner, and in 2016, FireCrow received the NAMA Lifetime Achievement Award.
Sandra Culhane, former executive director of the Billings Symphony, said FireCrow had that special talent to speak with his instrument. Culhane, who recently served as the CEO of the Boise Philharmonic, worked with FireCrow on a concert in Boise in 2015
"For me, it was like meeting a celebrity," Culhane said. "It was pretty special getting to meet him. He was the kind of person that could connect with people from all walks of life."
You have free articles remaining.
FireCrow collaborated with the Billings Symphony Orchestra in 2002, performing Native flute on a composition by Jim Cockey, "Parmly's Dream." FireCrow also worked with Cockey on "Gift of the Elk" in 2008 and again in 2015 when the symphony was performed with the Boise Philharmonic.
"The thing about Joe is that he was incredibly open," Cockey said. "He had this huge smile that was a reflection of this big heart that he had. The first time I ever spoke to him on the phone and told him about the Billings project, he said, 'My tail is wagging.' That's just the way he was."
FireCrow attended the St. Labre Mission School and graduated from Salmon High School in Idaho. He also studied at Brigham Young University in Utah.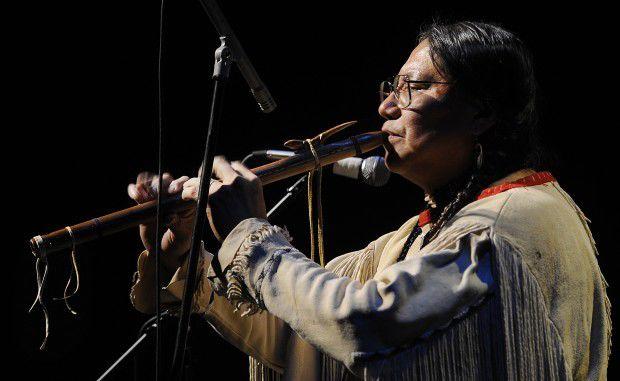 In a 2004 interview with the Western Heritage Center, transcribed by Thomasine Elkshoulder, FireCrow said he is inspired by "everyday living, traveling, the love of his life, his people and his personal experiences, as well as his path in life."
As part of the interview, FireCrow told the story of how an elk brought a bone flute to the Cheyenne people. Now, they are made from the center of a tree, not the branches because they are not strong enough.
"You have to first ask the tree for permission to use it as you pay respect to yourself and to all living things around you," FireCrow said during the interview, conducted by Jona Charette.
Kevin Kooistra, executive director of the Western Heritage Center, said FireCrow straddled the cultural world using his traditional Cheynne music and storytelling to teach others about Native culture.
"He's just one of those incredibly gracious people who could still maintain his cultural identity while sharing it at the same time. He was able to go into a school wherever he was, and talk about being a Cheyenne," Kooistra said.
A celebration of FireCrow's life will be held on Saturday at 11 a.m. at the Mennonite Church in Lame Deer. All who knew FireCrow are welcome to come honor him.