While Hollywood director Scott Cooper visited Billings for a private screening of his film Monday, he wasn't the guest of honor.
The fictional film, released in December, stars Christian Bale as a U.S. Cavalry officer escorting a Cheyenne Chief from New Mexico to Montana.
Also present Monday were Cooper (known for films like "Black Mass," "Crazy Heart" and "Out of the Furnace") and Phillip Whiteman, a Northern Cheyenne chief who was an adviser for the film.
"This movie ties in with the (run) that we're doing," Whiteman said. "Forgiving, like in the movie, it's a transformation. It's a miracle."
Whiteman, along with Lynette Twobulls and Jolene Walks Last, helped actors learn the language and customs of the tribe.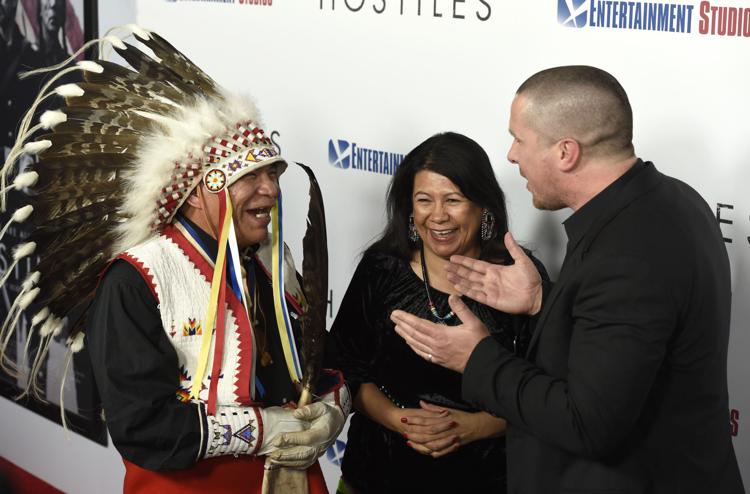 "That made me not only a better film director, it made me a better human," Cooper said. "This movie would not exist if it were not for Lynette and Chief Phillip."
The film has been screened across the country.
"Of all the places we've screened it, this one is the most special to me," Cooper said.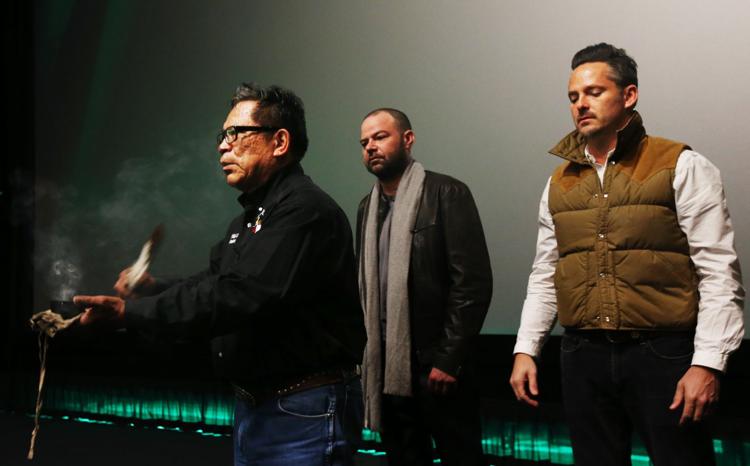 In a promotional interview, Bale talked about Whiteman's influence on the film.
"He would do a blessing every single morning for the whole crew, which the producers and the ADs would be really nervous about because it's always about panic about time, time, time on film … but it enhanced everything so much," Bale said in an interview with CBS This Morning in December. "It helped me so much in my performance. I'm very indebted to Chief Phillip for that."
Whiteman was recruited for the film through a third-party group.
"They too had to learn not only the language but the culture and gestures and movements," Whiteman said. "It's a right-brain language, a 180 shift. I think it made the people that were under a time frame go crazy. It's a much slower alignment to culture, language and identity."
Bale, who learned some of the language, told CBS, "it's a beautiful language. Ah man, it's so poetic."
Whiteman described working with Bale.
"(We started) saying it real slow and speeding it up, and then finally with his breath and understanding," he said.
Bale had planned to attend Monday's screening, but canceled.
"Batman is sick," said Cooper, referencing one of Bale's most popular roles.
Hollywood has a checkered track record of accurately portraying the culture of American Indian tribes; old westerns that routinely deployed Indians as bad guys to be gunned down by cowboys or soldiers are now held up as examples of what not to do.
"Hostiles" features plenty of gunning down; the film, which earned an R rating, is brutally violent. But its underlying premise is one of understanding.
Bale's character, Captain Joseph J. Blocker, vehemently opposes his orders to escort a Cheyenne chief and his family home through dangerous territory. He and Chief Yellow Hawk, played by Wes Studi, fought on opposites sides of bloody battles; at the movie's beginning, set in 1892, Blocker can see nothing but the aftermath of war and Yellow Hawk as nothing but an enemy.
But the journey across sweeping landscapes also brings personal growth for the men.
"It's about, 'How do you overcome hatred, how do you overcome fighting, without rendering the deaths of your friends and brothers in arms meaningless?'" Bale told CBS.
Some critics panned the film as a flawed progression from the days of cowboys vs. Indians, but the National Congress of American Indians praised the film for its "culturally accurate portrayal of Native peoples."
After the film, Cooper drew applause when he asked the audience how they liked Bale's use of the Cheyenne language. He drew some chuckles, however, when he compared the film's fictional Valley of the Bears — which featured picturesque mountains and a green valley — to the country around Lame Deer.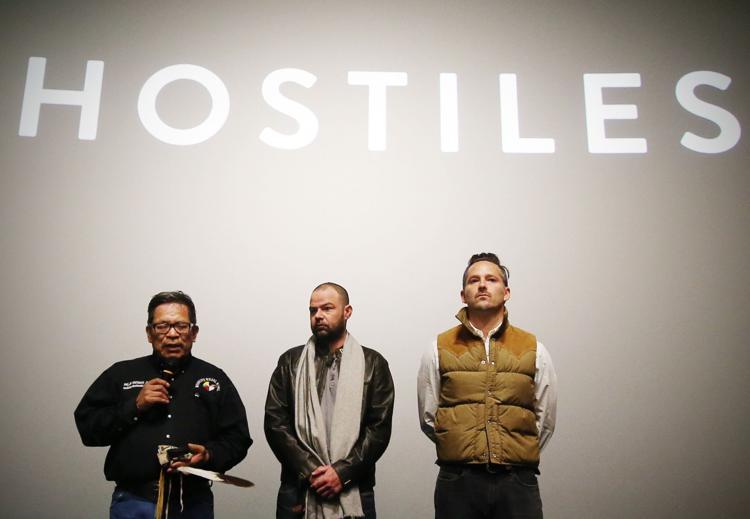 Cooper plans to visit Lame Deer on Tuesday. Whiteman said that he was saddened that Bale wouldn't be there, but quickly lightened the mood.
"I think Lame Deer is like Gotham City," he joked. "We need Batman."