When Relay for Life kicks off Friday at West High School, Gary Garcia will be there.
It's a first for Garcia, 67, of Billings, who survived a bout with an aggressive type of prostate cancer. Diagnosed in August, he completed 40 radiation treatments in two months, missing only two hours of work as assistant superintendent for Trails West Development.
After he got the good news that he was in remission, Garcia fulfilled a promise he had made to himself early on.
"I said if I became a cancer survivor, I'm going to go to Dairy Queen and have a strawberry shake," Garcia said, sitting inside a Trails West model home. "It was the best strawberry shake I ever had."
He also vowed to do whatever he could to to give back as a thanks for all the care he received during his journey with cancer.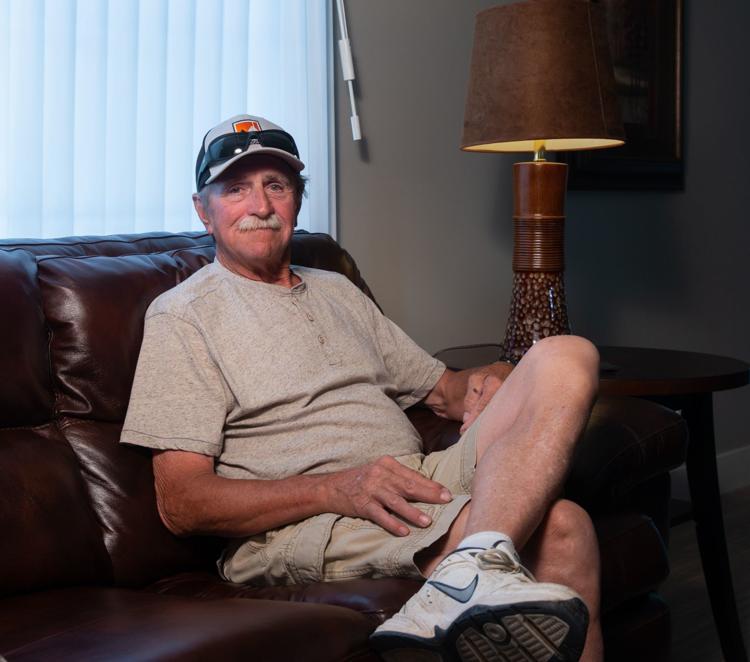 So Garcia contacted Relay for Life of Yellowstone County. He will help with setup, attend the survivors' dinner and take part in the survivor/caregiver walk.
An emotional moment during the annual event, the walk involves a lap around the West High track, which kicks off the evening.
The annual Relay for Life, which takes place around the United States, is a major fundraiser for the American Cancer Society. It raises money to help local patients and to fund national research.
As of Friday, 111 teams had signed up, said Vonda Lancaster, community manager for Relay for Life of Yellowstone County.
"That's slightly below what we've had in the past," she said. "But what we have seen in tracking (signups) is participant numbers have increased."
Normally, that number is about 1,000 people who spend the evening and overnight walking around the outdoor track. Relay has been an all-night affair since it began in the U.S. in 1985, Lancaster said.
As organizers adapted to the needs of participants and volunteers, it began to evolve, she said. More of the events around the country scaled back to wrap up by the end of the evening, and this year, Billings will join that trend.
Roger Gravgaard, who with his wife, Mia, is co-chair of this year's Relay for Life in Billings, said as the group started discussions for this year's event, they realized that a number of people hadn't participated for the past few years because they felt they had to be there all night.
By the time Saturday morning arrived and the climactic announcement revealed how much money had been raised, "there was no one there to celebrate," he said.
Instead, this year, Friday evening will include the traditional survivor dinner and first lap, teams walking their laps during the evening, the lighting of the luminarias and fireworks, as in the past.
"After the fireworks, we'll do the recognition and end the evening on a high," Gravgaard said.
Gates will close at 12:30 a.m., and then teams who had booths at the event can return later Saturday morning to haul away their equipment.
"The overwhelming response to the change has been positive," he said. "Most of the people we talked to said, 'Oh man, it's about time.' "
Roger and Mia first got involved with Relay for Life by participating in the survivor dinner, Mia having survived breast cancer. They spent many years volunteering with the organization and agreed this year to be co-chairs.
"Relay for me is all about the survivors," Gravgaard said. "That's why we gather, and that's why we raise money, because of the survivors and for those who don't know it yet but will be survivors."
Researchers have made so many discoveries regarding cancer treatment, especially in the past couple of years, he said. 
"And our relay has been in the top 10 consistently over the past few years," Gravgaard said. "There's great support from the community."
Some of the larger teams that participate in Relay for Life in Billings include St. Vincent Healthcare, Billings Clinic, First Interstate Bank and Conoco Phillips.
Teachers at the schools in Shepherd and Huntley Project started a friendly rivalry this year to raise money for the event this year, he said, and between the two collected nearly $14,000.
"One little first-grade boy brought in $600 in pennies," Gravgaard said.
This year's theme is "Montana Strong," with a tagline, "Fighting cancer in the 406."
With Billings' medical centers a hub for cancer care, the money raised in Yellowstone County helps the entire state, he said.
Garcia received his care at the St. Vincent Healthcare Frontier Cancer Center after he was diagnosed with stage 3 prostate cancer.
He began treatments Sept. 20, undergoing radiation sessions at 7:30 each morning, five days a week. As difficult as that was, Garcia found a silver lining.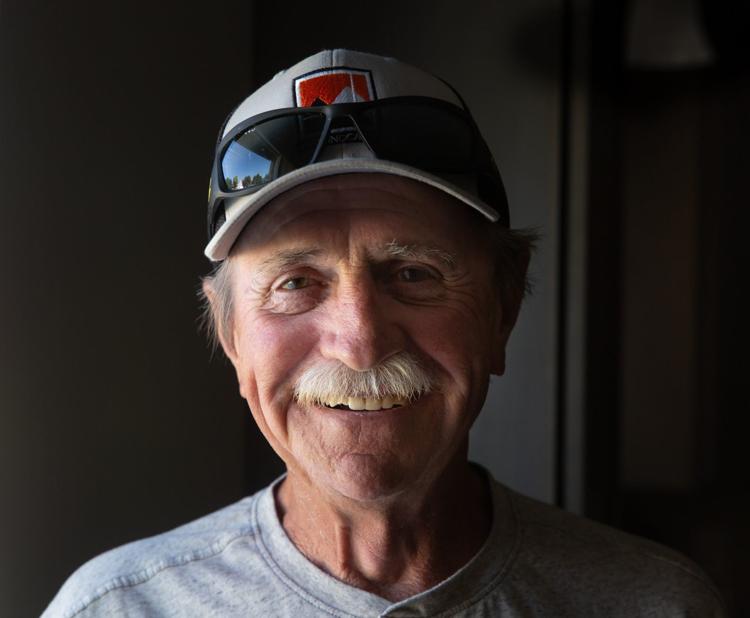 "I met some of the most wonderful people, cancer patients and the staff," he said.
He and four or five other patients going through radiation formed a sort of informal support group. And he received ample encouragement from his two sisters, who live out of state, and his son, Daniel, who lives in town.
He also found strength in his faith, and with a group of friends he joined for regular Bible study. 
"I believe that God was giving me strength to go through the fight because it was a long two months," he said.
During treatment, Garcia lost 24 pounds. One morning he could barely get out of bed, with fatigue one side effect of radiation. But he got up that day and kept going until he was done.
Six weeks after the last treatment, Garcia received the good result that his cancer was in remission. He walked out of the doctor's office, saw his caregivers and did a little dance.
He's looking forward to meeting other survivors at the dinner and seeing what else he can do to help.
"This is like the beginning of a new chapter, meeting all these people," he said. "Then I'll find out where I can be used best and go from there."