Officials broke ground Wednesday afternoon in West Billings for what will be the first freestanding rehabilitation hospital in Montana.
The Rehabilitation Hospital of Montana, a two-story 34-bed facility, is planned for the southeast corner of Hesper and Gabel roads. Work on the $13 million, 46,000-square-foot project is expected to be completed in 2019.
Officials for Billings Clinic, St. Vincent Healthcare, Kindred Hospital Rehabilitation Services and the city of Billings gathered with a crowd of supporters in a grassy field for a series of brief speeches. Then the three hospital leaders and other dignitaries took part in the dirt-turning ceremony.
The new rehab hospital, built on 40 acres of land, will feature all private rooms, as well as transitional living apartments and a therapeutic courtyard with golf and basketball. It is expected to serve more than 1,000 patients a year, with an average stay of two weeks.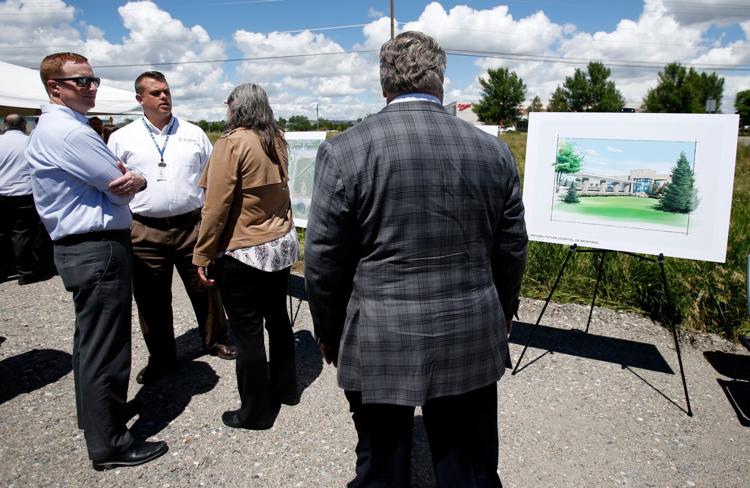 St. Vincent Healthcare has an existing relationship with Kindred, said Michael Skehan, COO of St. Vincent Healthcare and SCL Health Montana. Kindred manages the New Hope Rehabilitation Center at St. Vincent.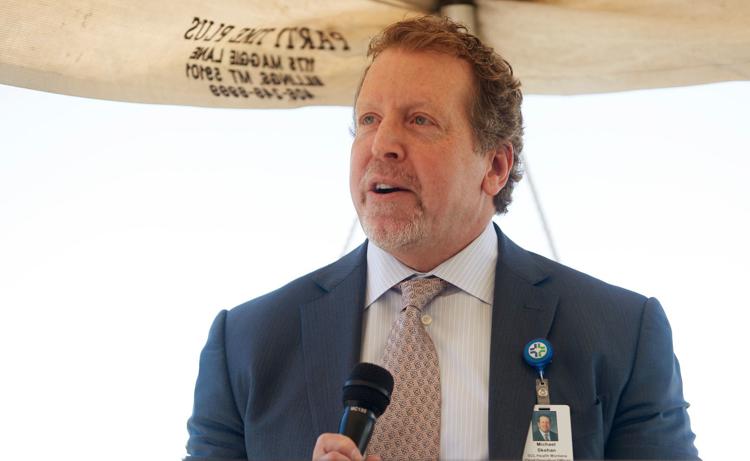 New Hope will become part of the new hospital, Skehan said. In nearly 40 years, the center has provided treatment to more than 10,000 adults and adolescents.
"We are incredibly proud of the care our team has provided to our community throughout the past several decades," he said. "And we are excited to continue that level of care through The Rehabilitation Hospital of Montana."
Russ Bailey, COO of Kindred Inpatient Rehab Hospitals, said Kindred's model is to partner with high quality hospitals across the country. The organization has 85,000 employees in 45 states.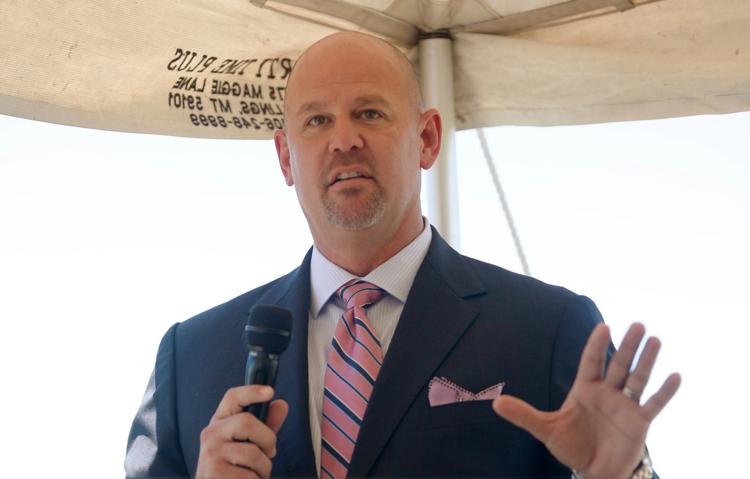 Bailey said the state-of-the-art hospital in Billings will employ 150-plus people at capacity, "many of which will be new jobs created for the local market."
The rehab hospital will provide services to patients dealing with amputation, spinal cord injuries, Parkinson's disease, major trauma and other acute rehab services. It will also house a specialized brain injury wing with a low-stimulus area conducive for providing healing and recovery, Bailey said.
Dr. Randall Gibb, CEO of Billings Clinic, called the new venture a great opportunity to offer specialized regional care. Billings Clinic and St. Vincent have had a long history of working together, he said.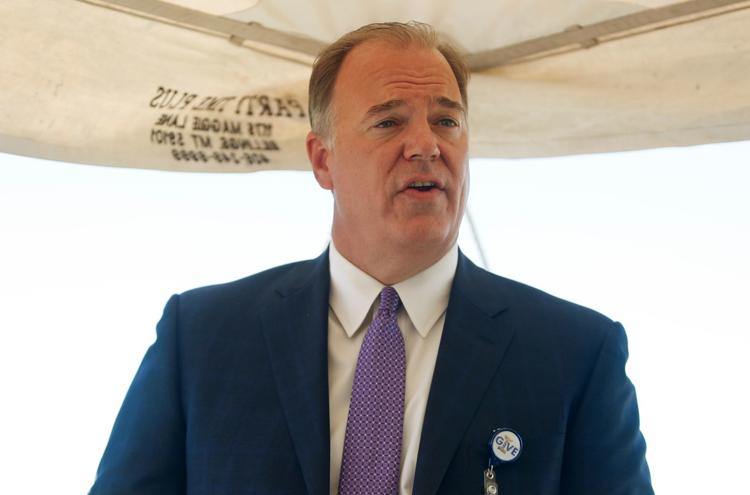 Partnerships are vital in today's world of medicine, Gibb said.
"With our combined resources and presence across Montana, Wyoming and the western Dakotas, this facility will provide care close to home," he said. "It expands what is currently available and helps us meet a growing community need for advanced rehabilitation services."
In the past, many of the patients had to travel to Minnesota or Denver for long stays, Gibb said. That will all change once the hospital is complete.
"Now these individuals, both patients and families, will be able to stay closer to home and receive the complex rehabilitation services that they need," Gibb said.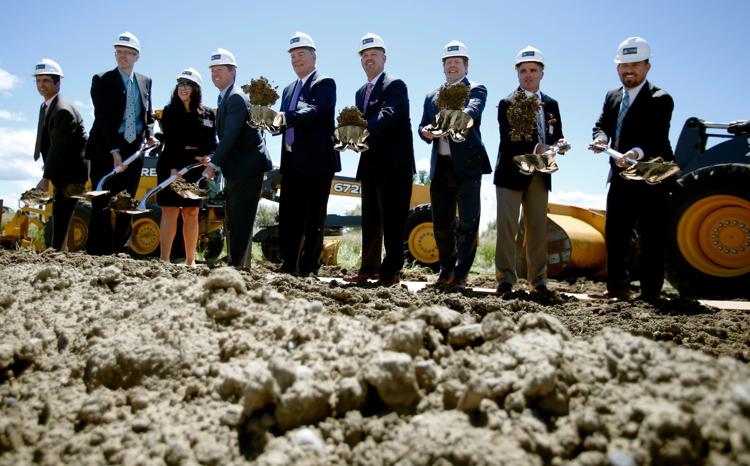 Mayor Bill Cole pointed out that the economic impact every physician brings to the community totals an estimated $1.5 million, "not to mention all the allied fields that come with this project."
"Health care is truly foundational to the economy of Billings, and we want to be the very best partner we can be in attracting and retaining the quality health professionals we need," Cole said. "Not just for this building operation, but in the medical corridor, to build Billings into a true health care center in the Mountain West."