Opportunity Bank of Montana will replace two of its Billings locations this year, investing $7 million in new construction.
Even with the growing popularity of online banking, Opportunity Bank still sees the importance in having physical locations. "People like the ease of brick and mortar," said Bruce Glennie, Opportunity Bank's Billings market president.
"Newer buildings cement our commitment to the Billings community," said Pete Johnson, the bank's president and CEO. "It's good to have people available for one-on-one, face-to-face meetings to go over transactions."

Opportunity Bank's first expansion is at Shiloh Crossing where a new, 10,000-square-foot building is under construction. Construction started in August of 2020 on the $5 million, two-floor banking center, which is set to open July 12.
This location will replace the current bank at 455 S. 24th St. W., a rented building that wasn't sufficient to house the company's growing staff, and couldn't provide easy access to customers due to its positioning on a high-volume street. "We've outgrown it," said Johnson.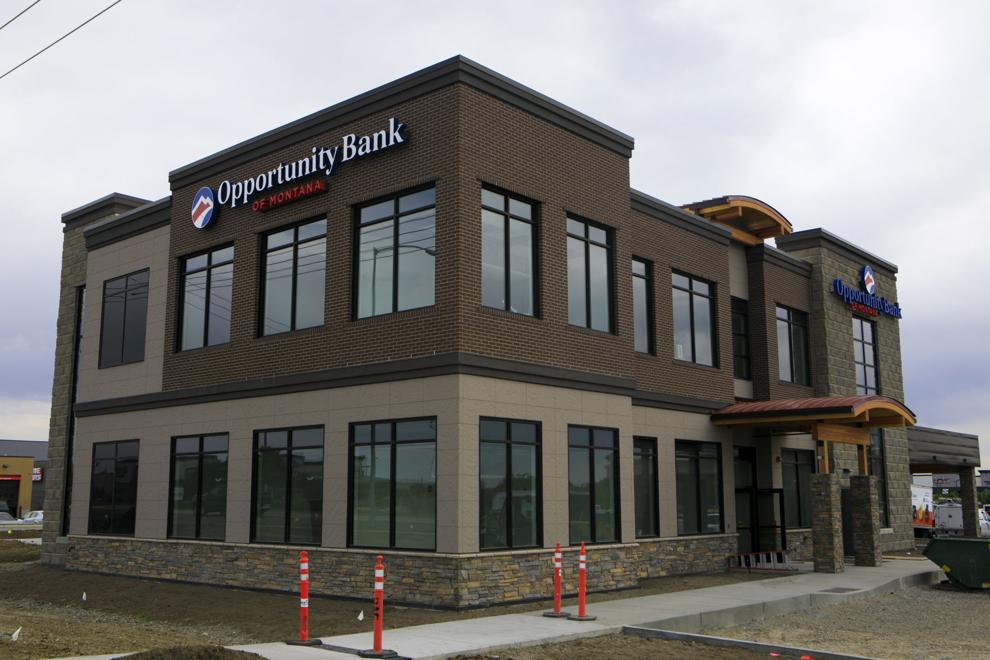 Moving to a purpose-built location allows Opportunity Bank to own the building and benefits from the high visibility of Shiloh Crossing. "To have a location in front of Scheels and other businesses was very attractive," said Johnson.
Opportunity Bank's next expansion is on the opposite side of the city, at Wicks and Main in the Heights, and is slated to replace their current location at 895 Main St. The new building will inhabit the lot that formerly housed Taco Treat, next to the Walmart parking lot entrance off of Main Street.
Like Opportunity Bank's 24th Street West location, their current property in the Heights is leased. It also has poor access from Main Street, and lacks drive-through banking. "We learned from COVID, a drive-up feature is necessary," Johnson said. "Even before we had our current location in the Heights, we'd been looking for a location in that part of Billings for years."
While the new building will be smaller than the bank at Shiloh Crossing, measuring 3,700 square feet on a single floor, it will have a full lineup of services, including a drive-up window and a local mortgage broker. The $2 million construction is expected to be completed by the end of the year.