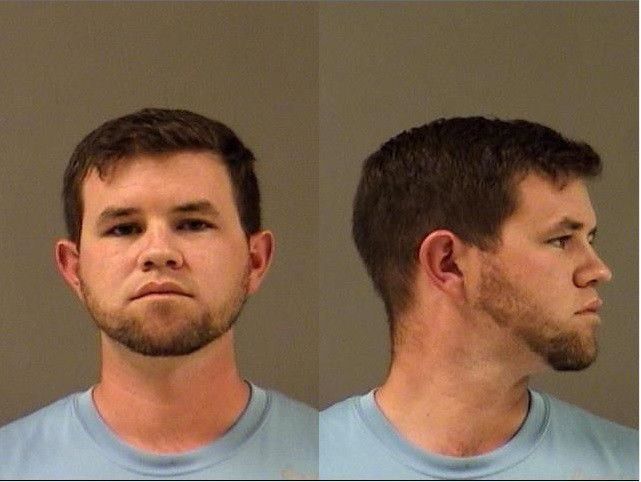 A former teacher at Orchard Elementary was arrested Thursday on suspicion of sexual assault against two 11-year-old students. 
Brent Skelton, 30, taught fifth-grade at Orchard until he resigned Thursday, according to Superintendent Greg Upham. 
Skelton is in the Yellowstone County Detention Center on a pair of $150,000 bonds. 
Upham said a parent notified the district about inappropriate text messages between Skelton and their child near the end of the school year. The district launched an investigation and Skelton was placed on administrative leave and remained out of the classroom until his resignation.  
When the district learned of the sexual assault allegation involving students, Upham said police and child protective services were notified. 
In July, Billings Police Department Lt. Brandon Wooley said police received a complaint of "alleged inappropriate conduct" about a 30-year-old male teacher involving two female juvenile victims. He did not identify the teacher or school, and said the investigation was ongoing. 
The school district investigation found that Skelton "had inappropriately touched" two students during "the previous school year," including during class with other students in the room, according to court documents. Police also found text messages from Skelton to the students that "appeared to be flirtatious, or sexually suggestive."
The district investigator, Michelle Smith, said one of the students seemed "protective" of Skelton. The student said she and another student were Skelton's "favorites," and that he would do things for them like buy them Dairy Queen or sneak them leftover food. 
Another student gave Smith similar details. Interviews of the two students by a child advocacy group were observed by police, and the students gave consistent details about Skelton's behavior. 
Students said the inappropriate contact escalated throughout the school year, including touching underneath their underwear. 
Police also interviewed a third student who said they saw one student on Skelton's lap "almost every day." The student said they avoided Skelton as much as possible.
Get local news delivered to your inbox!
Subscribe to our Daily Headlines newsletter.