Organizers for post-high school graduation parties that aim to provide a safe environment for celebration-minded teens are renewing their fundraising efforts. 
An all-city committee raises money for celebrations at Senior, West and Skyview high schools, distributing money evenly between the schools. 
The alcohol and drug-free parties have become increasingly popular through the years, not just as a celebration of graduation but as a way to ensure students' safety on a night that grads are likely to blow off some steam. 
A string of graduation night drunken-driving deaths spurred the first parties in the 1980s.
"We want to keep those kids safe," said Nicole Morrow, Skyview's representative on the all-city group. 
Planners have stepped up fundraising efforts in conjunction with the Billings Chamber of Commerce, reaching out to new businesses. 
Donations range from money to decorations to volunteer time to prizes for students, from gas cards to skis. 
Donations can be made to individual schools, but the all-city group focuses on equity — making sure that resources don't pour into one school while another ends up with little. Schools' neighborhood demographics often affect the institutions' fundraising ability. 
Parent volunteers are also key. Judy Morse, a West parent on the all-city group, first volunteered a few years ago. It's easy for the events to fly under the radar. 
"I had no clue what they were even talking about," she said. 
You have free articles remaining.
The group also tries to build some consistency between volunteers and share information. 
"We don't want to reinvent the wheel every year," Morse said. 
Building relationships with business donors can fit into that theme. The all-city group hopes both to approach as many groups as possible but also to ensure that businesses aren't bombarded with requests by each school. 
For example, the three Billings public high schools, plus Laurel and Billings Central Catholic high schools, have a long-running relationship with MasterLube and participate in an annual mural contest during which the business donates revenue for the day.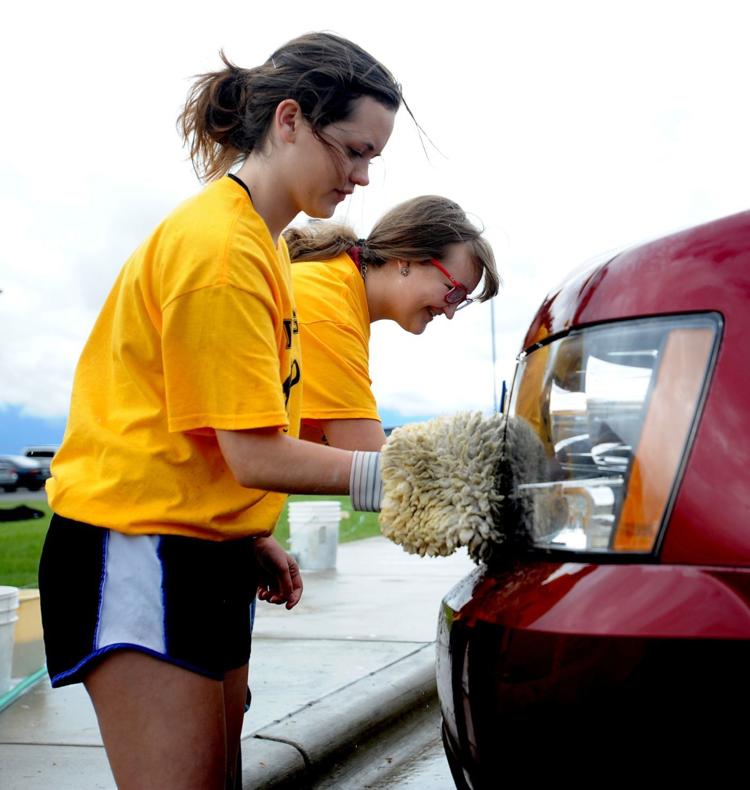 Last year, the all-city group raised about $40,000 to distribute to the three schools. 
The events are attended by about 90 percent of graduates. Students usually have to purchase a ticket, but there's also a fund to help students if they can't afford one. 
Organizers try to build up enough of a war chest of donated prizes that each kid has an opportunity to win something, said Senior High organizer Ceci Bentler. 
"Every kids should feel celebrated," she said.