After more than an hour of bidding Saturday night at the 50th Yellowstone Art Museum Art Auction, the gallery quieted.
"I gotta take a swig of water," auctioneer Merton Musser said. 
Throughout the night the distorted, framed face of a man looked out from the wall behind Musser and toward the audience, his right eye magnified, his left miniaturized, both contained within seemingly liquid lines inside the boundaries of his angular face.  
A lineoleum cut printed on watermarked papers, the face was that of 16th century artist El Greco, considered one of the most influential artists in the history of Spain. The depiction of El Greco, however, was not a self-portrait.
"Our next piece ladies and gentlemen is a Pablo Picasso," Musser said. "This print has tremendous appeal for the serious collector, ladies and gentleman. Need I say anymore?"
The print is valued at $89,000 and was provided to the YAM by Galerie Michael. It is titled "Portrait d'Homme a la Fraise, Variation d'apres El Greco," and is dated back to 1962. Musser started the bidding at $100,000 and the room remained quiet.  
"I thought I'd ask, it never hurts to ask," he said and the room broke out into laughter. 
Less than 10 minutes later the sale had closed after several tense back-and-forths between bidders. The Pablo Picasso print went to a buyer for $62,500. 
You have free articles remaining.
In its 50 years, the YAM auction had never before featured a Picasso, and YAM senior curator said it's rare to see any of Picasso's work at a Montana museum. He guessed it had been several years since one had been in the YAM. 
The final item of the live auction, the Picasso print capped off a night featuring 35 items in a live auction and more than 100 items in the silent auction. 
This year's auction was the first for the museum's new executive director Bryan Knicely, who spoke briefly before the auction. 
"Truly, it's an honor to be here and to be the next executive director of this great institution," Knicely said. "Being here for 50 years shows the generosity of this community and I look forward to working with all of you."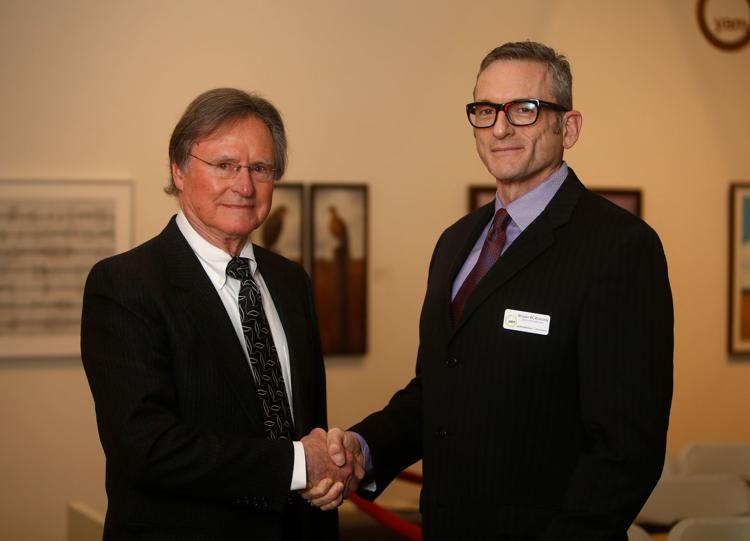 An additional six artists, Isabel Bonilla, Mike Caskey, Sonya Caywood, Kadin Goldberg, Louis Habeck and Allen KnowsHisGuns, created work at the auction as part of an event known as the Quick Draw. Their work was sold at the beginning of the auction.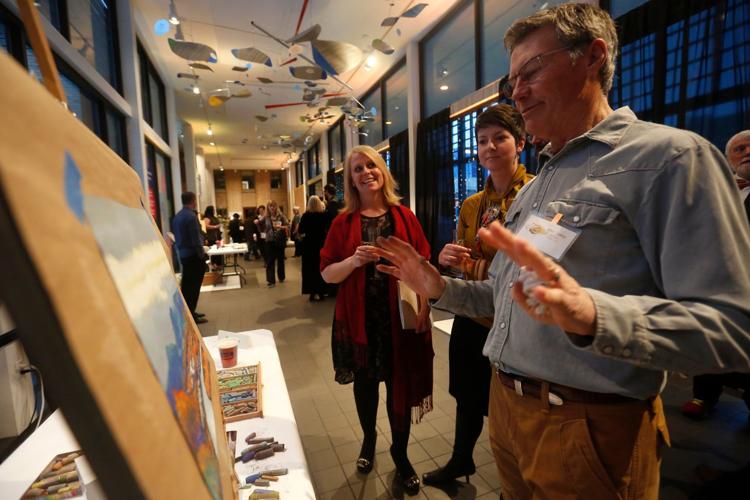 Numerous local and regional artists sold work at the auction, including Roberts artist Kevin Red Star. His acrylic painting, Little Crane #2, sold for $12,500. 
"It's one of our biggest fundraisers of the year. We derive, I think about 12 percent of our annual budget out of this sale," executive curator Bob Durden said. "So it's critical that we do well. But we also want the artist to do well. For them this is only one sale on the year, but it gives them a lot of confidence locally that people appreciate their work."