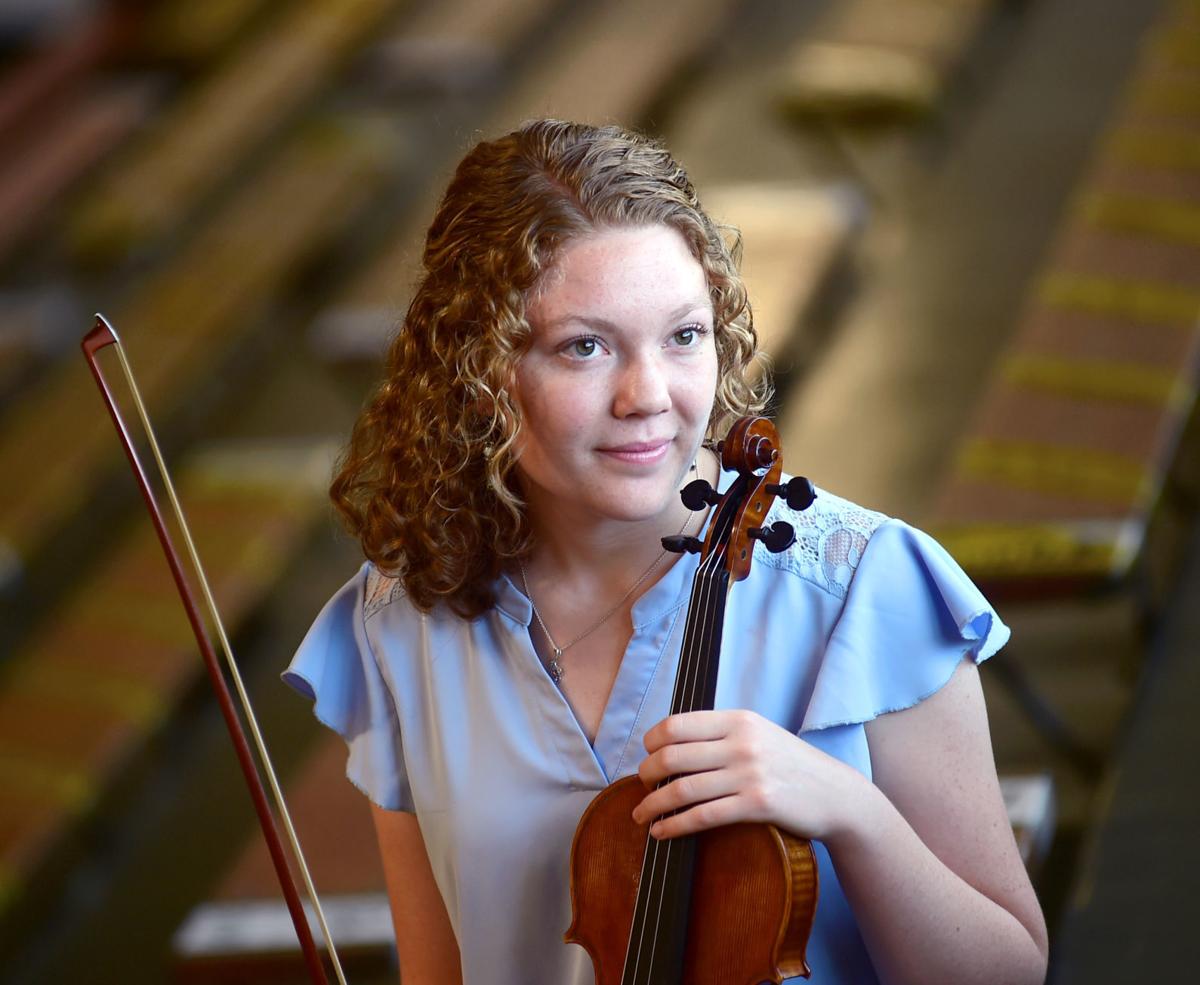 The most impressive thing about Marian Kale's musical talents isn't that she plays both strings and woodwinds at an award-worthy level. 
"She wants to be there to help create that welcoming environment for everyone," said Billings Central Catholic High music teacher Codie Wahrman. "Her biggest thing is not about herself ... she's very much concerned about the well-being of her classmates."
Those traits will serve Kale, who will graduate from Central on Sunday, well in her pursuit of a career in music education. It's a fitting goal for someone who picked up the violin at age 3 after the instrument caught her ear on the radio, then began learning the saxophone in middle school, in part so she could participate in different bands. 
"I think it's really important not to have a narrow mindset," she said. 
That spills out to other areas of her education. Kale plans to major in both music and history at the University of Montana, picking the latter because of her interest in tracing themes across historical periods. It helps explain how she's earned a black belt in karate, and how she's dealt well with losing senior year milestones to the COVID-19 pandemic that's shuttered school buildings across the country. 
There's still disappointment in losing out on trips to Salt Lake City for Tri-County Honor Band and Denver for a music festival — not just the performance aspect, but the camaraderie as well. She's dealt well with remote learning, but she much prefers the school-building experience. 
"It would have been nice to have that close," Kale said. "(But) I think keeping an optimistic mindset is really important... I've been really blessed to have a really successful high school career."
Her best response, she said while sitting in Central's gym amid chairs spaced six feet apart, is to "try to keep as much of a sense of normalcy as possible ... to exhibit kindness every day."
That's an on-brand response, according to Central principal Shel Hanser. 
"You're not going to find a nicer, more humble kid," he said. 
Kale hopes to pursue a graduate degree in music history or music theory, and eventually teach at a college level. The idea of working through advanced coursework with thirsty-to-learn students appeals to her. 
Wahrman had little doubt she'd be able to handle the workload after balancing music, speech and debate, and college-level coursework at Central. 
"Her persistence through adversity is second to none," he said. 
Kale also seems poised to be able to build a welcoming environment as an educator and build relationships with students. 
"I think it's really important to make those connections," she said, "and really just find your people in life."
Get local news delivered to your inbox!
Subscribe to our Daily Headlines newsletter.