After an entire summer of delivering lunches to school children, more than 21,800 all told, Project Love founder Sarah Moyer wanted to look at other ways to contribute to her community. 
That Lauren Wright, executive director of the Billings Community Foundation, was also looking to fill an otherwise unused restaurant space might be serendipitous.
Moyer will be opening a pay-what-you-want restaurant in the downstairs portion of the former Commons 1882 building at 404 N. 30th St. in downtown Billings, which was recently purchased by the foundation.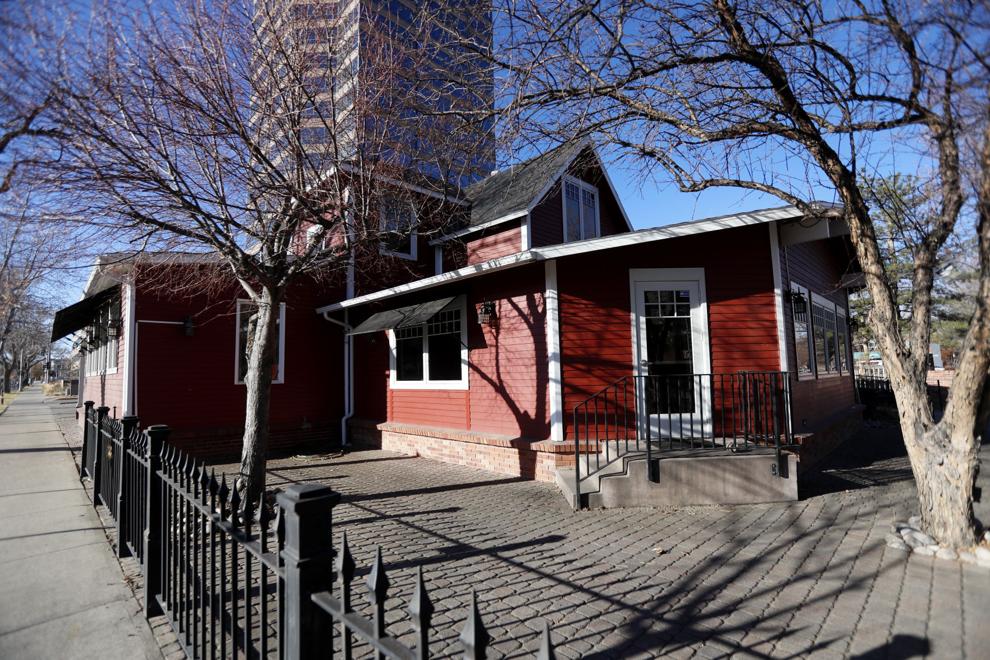 The Billings Community Foundation, which supports nonprofits around the Billings area, will be moving into the building's upstairs next year to use as office space, and portions of the downstairs will become a community room. The remainder will house Eat.Share.Give, Moyer's newest venture.
The foundation bought the building from longtime owners, Mary Ann and Andrew G. Andrews, who opened George Henry's Restaurant in the building in 1980. The restaurant operated there for more than 30 years.
George Henry's closed in 2009 and then reopened three years later as Benson's Restaurant. The short-lived restaurant folded the next summer, and in 2014 Commons 1882 moved in.
Last summer, Commons 1882 moved to the West End leaving the building vacant.
"We're excited to know that the building would be filled and also that it would continue to be a significant historic location," Wright said.
The original house, which has been added on to several times over the past 100 years, was constructed by Richard Crowe seven years before Montana gained statehood in 1889. The Crowe family occupied the house until the 1980s when George Henry's took over.
The foundation has raised $206,000 toward a $300,000 matching challenge from a private donor going through the end of the year. If that goal is met, the foundation will still need to raise an additional $500,000 to pay for the building and renovations, Wright said.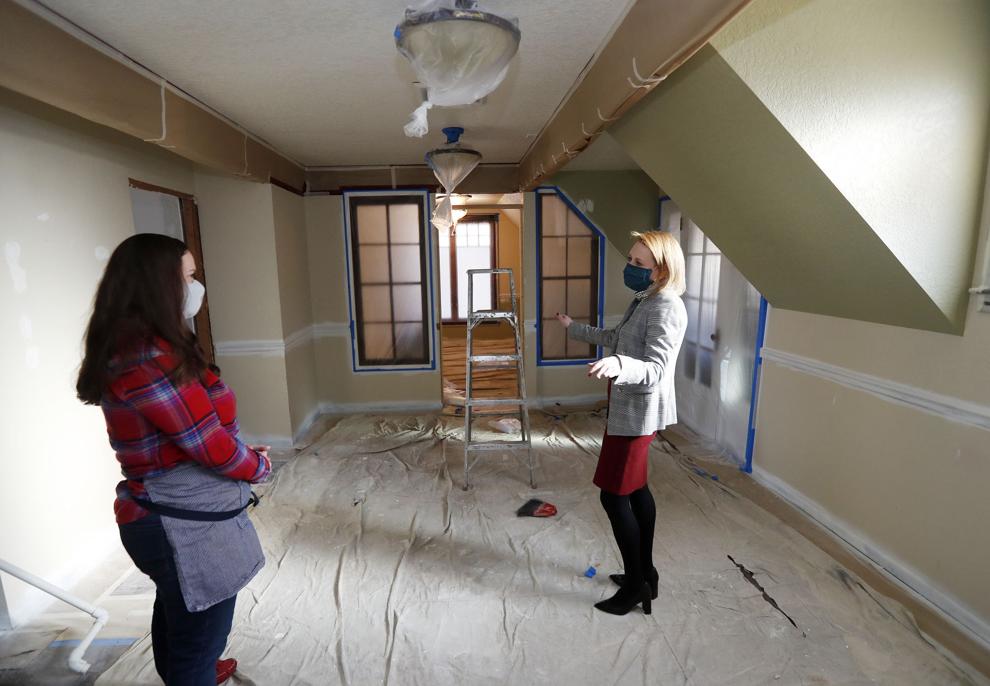 The building will undergo some minor renovations to the interior, landscaping, and getting it ADA compliant.
The large building, which was built originally for homesteaders, had more space than the foundation, a team of four, needed. So Wright began to think of ways to fill the extra space.
Wright said she's always looking for ways for the foundation to collaborate with other nonprofits and community organizations, so she approached Moyer, who through her business Project Lunch, delivers homemade salads and wraps in returnable containers to people and businesses in Billings and the Huntley Project area.
Moyer had spent her spring and summer preparing sack lunches for kids under the name Project Love.
In August, Moyer halted Project Love after schools started again, but she knew there were other ways to help out.
Moyer's restaurant will be the second of its kind in Montana. The Fork & Spoon, in Bozeman, operates under the same model.
Moyer is working to open Eat.Share.Give restaurant as a nonprofit which she eventually aims to open as a sit-down restaurant featuring locally sourced food.
Because she's starting a restaurant during a spike in COVID-19 cases, Moyer said the restaurant won't open for in-person service for likely several months, possibly into next fall.
"Our primary focus will be keeping people safe and healthy," she said.
However, the restaurant will eventually do take-out orders. Starting Dec. 14 and going until Christmas Eve. Moyer will be preparing pay-what-you-can meals to deliver to families.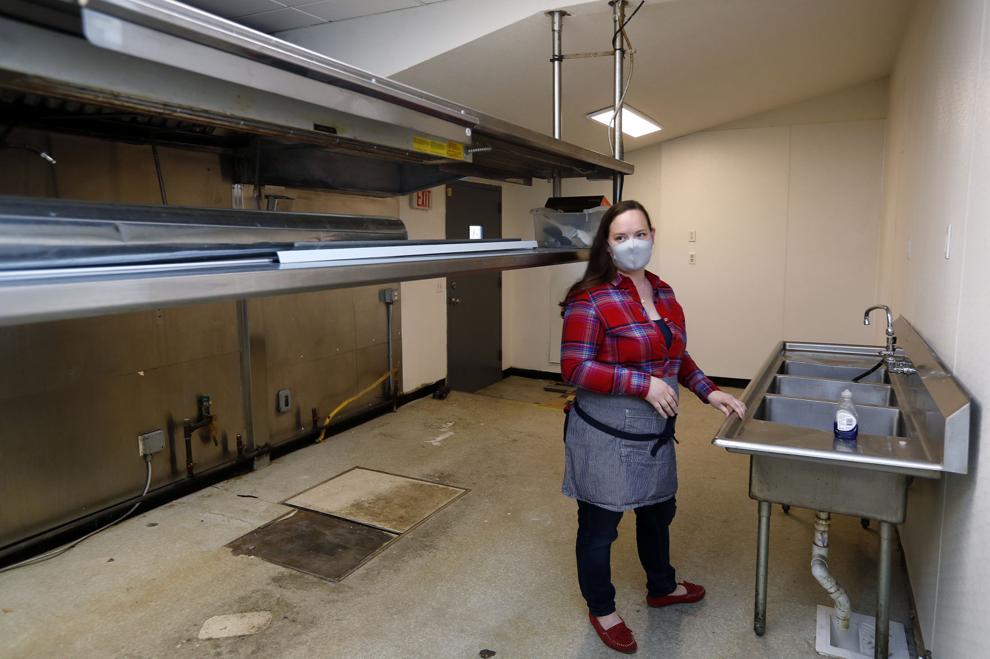 Moyer hopes that the Billings community will view the restaurant as a destination, not only a place to get a locally sourced meal, but a place to make a difference.
"We don't want to be just a place of just one sector of Billings, we want to be here for everyone," she said.
The restaurant is pay-what-you-can, or want, with suggested prices for meals.
You can pay it forward for others, or do some light work, like dishwashing, in exchange for a meal.
"We want to be a place where people come for community and to make an impact," she said.
In keeping with that, Moyer wants to hire individuals facing barriers to employment, like people experiencing homelessness or people recently incarcerated. Much of the workforce will be volunteer but the kitchen crew will be steady employees.
"I'm passionate about everyone who works here being reflected in who comes in," she said.
Already, there's been community support for the idea, Moyer said. People who volunteered for Project Love have been asking her about volunteer opportunities, and several appliances have been donated to outfit the kitchen.
"It's really exciting for Billings. I think the community is amazing. It's wonderful to be embraced wholeheartedly," she said. "I just know this will be a wonderful addition to community, it'll be awesome."