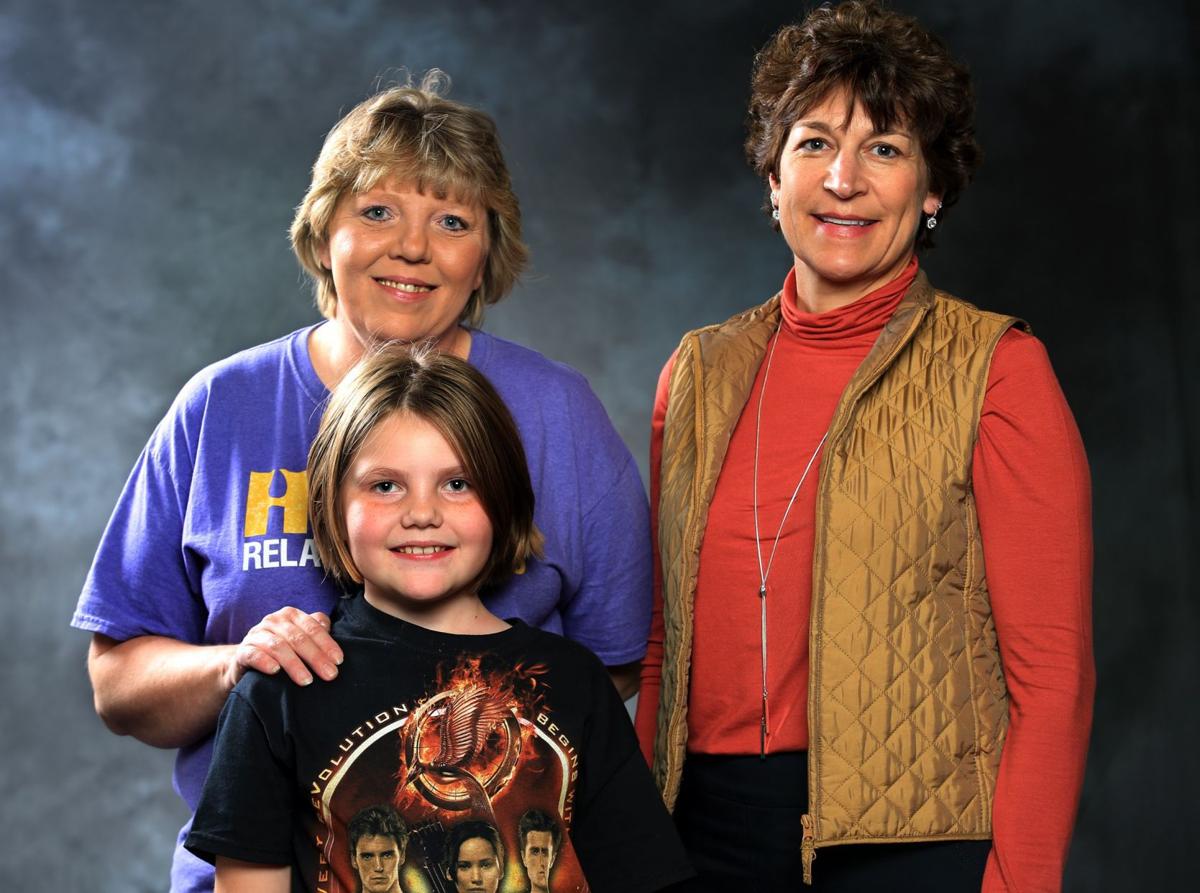 Donella Wick remembers how just how kind the group People Everywhere Are Kind and Sharing (PEAKS) was to her in her time of need two years ago.
Now the Billings woman wants to give back to an organization that provided her support — both emotional and financial — when she received a diagnosis of non-Hodgkin's lymphoma during the summer of 2014.
"Those were three words I wasn't ready to hear — 'You have cancer,'" she said. "The day after my first chemotherapy session, there was a barbecue to gather patients and caregivers, and PEAKS had a booth. They had me fill out an application, and what they did for me was amazing.
"My mother lives out of town, and she was given gas cards to come care for me and I was given grocery cards — little things that took the edge off at the time."
"It was nice to get those cards," she said, "so that my treatment wasn't a financial strain on other family members."
The annual PEAKS dinner and auction, this one called "Share the Spirit," is set for 5:30 p.m. Nov. 11 at the Big Horn Resort, 1801 Majestic Lane in Billings. Tickets are $50 and reservations are available by calling 406-698-2219 or 406-697-1098. To purchase a ticket by using a credit card, phone 406-237-3603.
Teresa Wehr, a PEAKS volunteer, said she helps out with the nonprofit organization "because cancer is everywhere and no one is immune to it."
After reciting a list of relatives, neighbors and friends touched by cancer, Wehr said that PEAKS is the recipient of her volunteer efforts "because cancer touches home for everyone."
Founded in 1988, PEAKS — an auxiliary of the St. Vincent Healthcare Foundation — served 208 cancer patients last year and distributed nearly $48,000 in gas assistance, $15,000 for groceries and nearly $2,000 for other non-medical expenses.
PEAKS was established to provide immediate, short-term, non-medical assistance to cancer patients experiencing financial hardship. St. Vincent Healthcare Foundation manages PEAKS funds and administers the grants to cancer patients.
Over its 28-year history, PEAKS, a nonprofit, all-volunteer organization, has granted nearly $1 million in financial assistance to cancer patients throughout Montana and Wyoming.
PEAKS also encourages social workers from the area's healthcare providers to submit grant applications for their patients who need financial assistance.
As for Wick, "I just saw my oncologist last week, and it was great," she said. With three consecutive clear CAT scans, her cancer has been in remission for about 18 months.
In part because "PEAKS' generosity was a blessing for our family," Wick said she looks forward to joining the organization's band of volunteers soon.