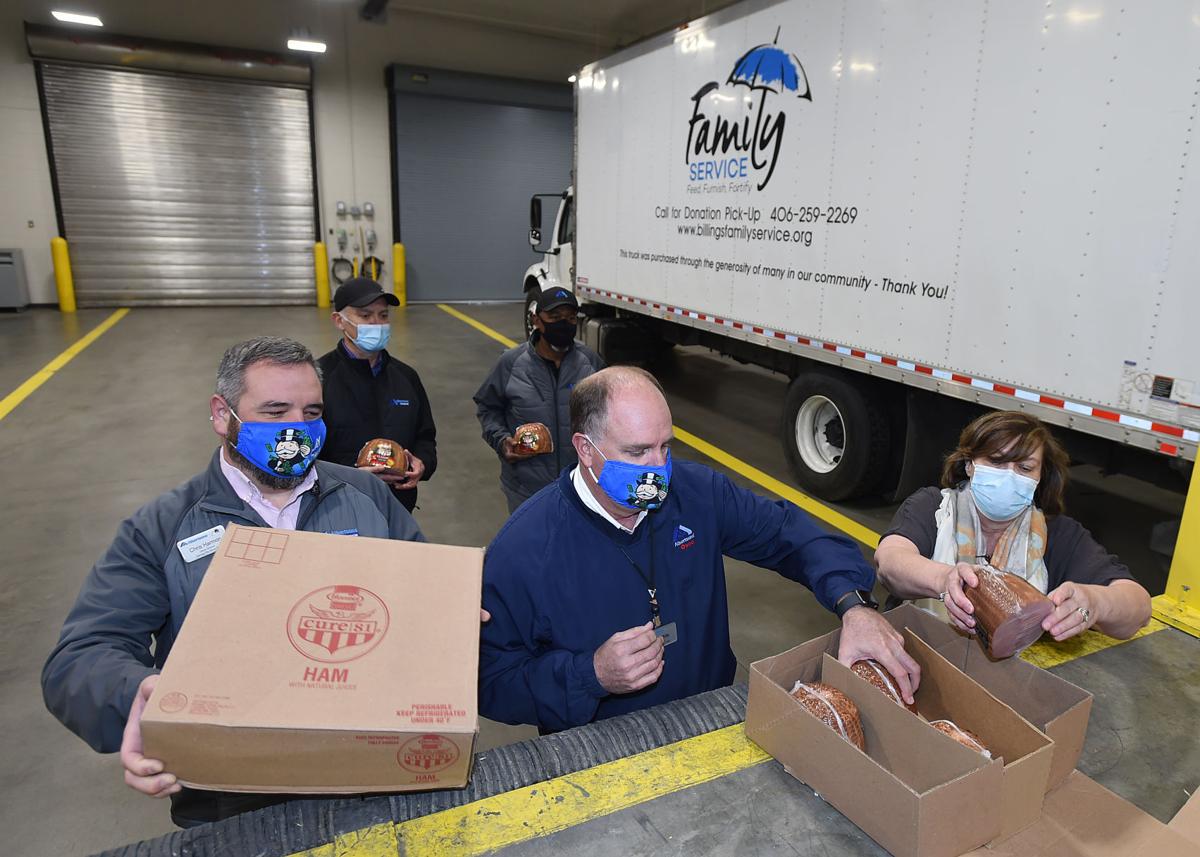 Representatives of Albertsons and Hormel Foods delivered 500 hams to Family Service in Billings through the Hams for Hunger program.
Hormel and partner grocery stores are donating 55,000 hams nationally through the program.
Families and low-income seniors and individuals in need of food can qualify for food distribution at Family Service, 3927 First Ave. S. They are open Monday-Friday, 10 a.m. to 3 p.m. for food box assistance.