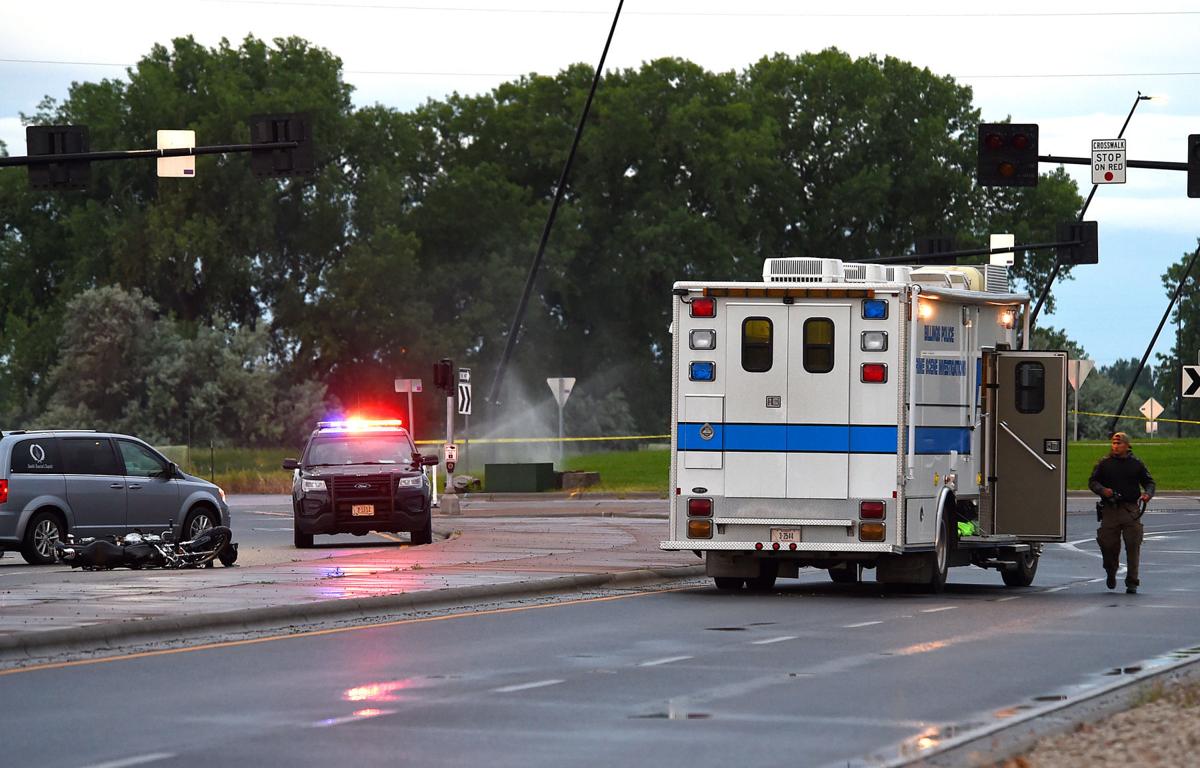 A person died Saturday night in Billings after the motorcycle they were on crashed into a roundabout on Grand Avenue, according to the Billings Police Department.
The crash was reported at about 9:43 p.m. Saturday night on Grand Avenue near 36th Street West.
In a social media post published Saturday night, BPD Sgt. Bret Becker said the motorcycle was "observed traveling at ahigh rate of speed" before it struck the center of the roundabout. The motorcycle had been eastbound before the crash. 
The police department's crash investigation team was sent to the scene and Grand Avenue was closed in the area. The street was reopened near the crash site shortly after 6 a.m., according to Sgt. Samantha Puckett.