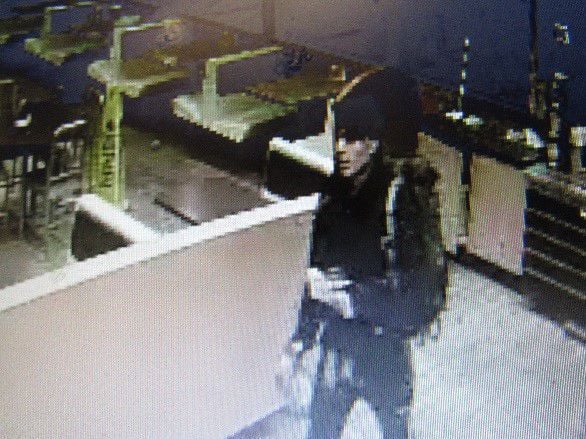 The Billings Police Department released a photo Wednesday of a man they describe as a person of interest in the recent theft of a car that had a child inside from the downtown Burger King.
The silver Chevrolet Malibu was stolen early Saturday night and the boy was let out unharmed a short time later and found on the 100 block of Clark Avenue, police said.
Northern Cheyenne BIA found the car Sunday morning on the Northern Cheyenne Reservation.
You have free articles remaining.
The photo was taken from security cameras inside the Burger King and shows empty booth seating and trash cans as the man walks with something held in his left hand. He appears to be wearing a backpack. A brief description of the man accompanied the photo in an email sent to media.
"Person is believed to be a Native American male in his 20s-30s," Lt. Brandon Wooley wrote. "We don't have a height or weight besides what the photo shows." 
Despite the quality of the photo, Wooley wrote that someone might still recognize the man. 
Anyone who might know the man's identity is asked to call BPD at 406-657-8460.
Police briefly pursued the vehicle sometime after it was stolen Saturday night but lost sight of it. The car was stolen while the boy's father, who was working for the food delivery service Uber Eats, was inside Burger King picking up an order, police have said.