A 95-foot-long and more than 40,000-pound skybridge is lifted into place between a new parking garage and the Stillwater Building on North 26th Street on Tuesday.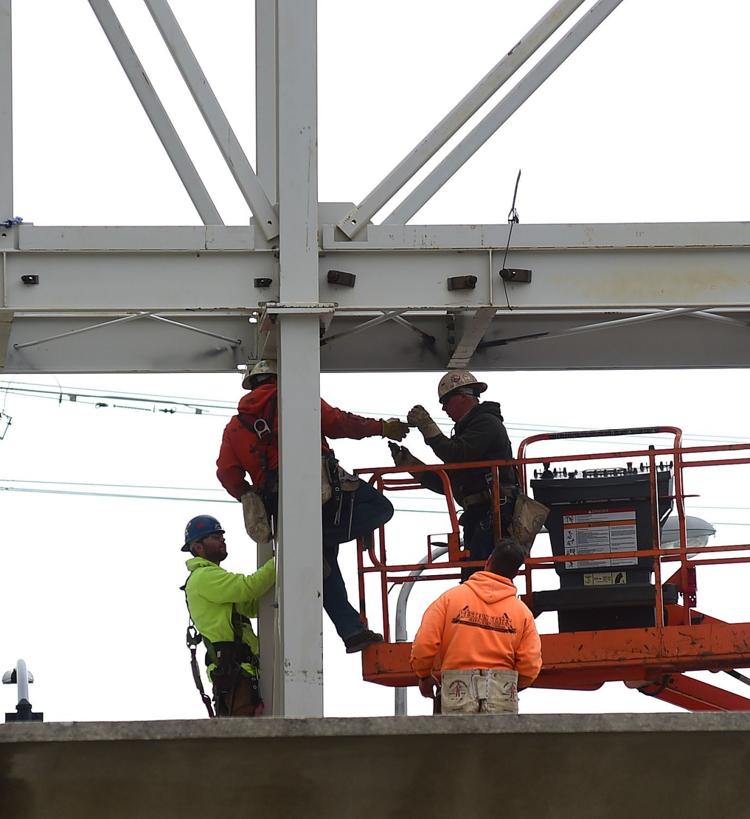 The new, six-level parking garage on the former Diamond Parking Lot site will have 430 parking spaces. It will primarily serve those who will work in the Stillwater, which used to be the James F. Battin Building and housed the federal courthouse.
The new parking structure will also be open to the public.