Colette Davies and Juli Pierce were still leading Wednesday evening in preliminary returns in Yellowstone County's two judicial races, but final results may not be available for a week.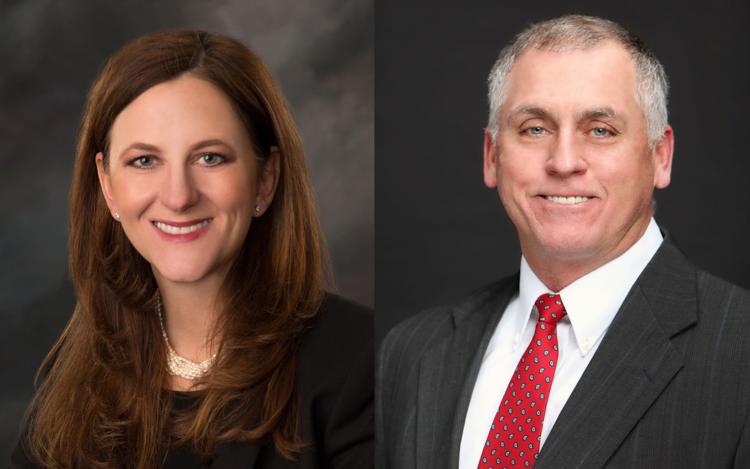 In Department 7, the unofficial results from the Yellowstone County Elections Office gave Colette Davies a 13 percentage point lead over her opponent, Thomas Pardy. Davies has 7,702 more votes according to Wednesday's unofficial results. 
Davies is an attorney in private practice and Pardy is a deputy city attorney for Billings.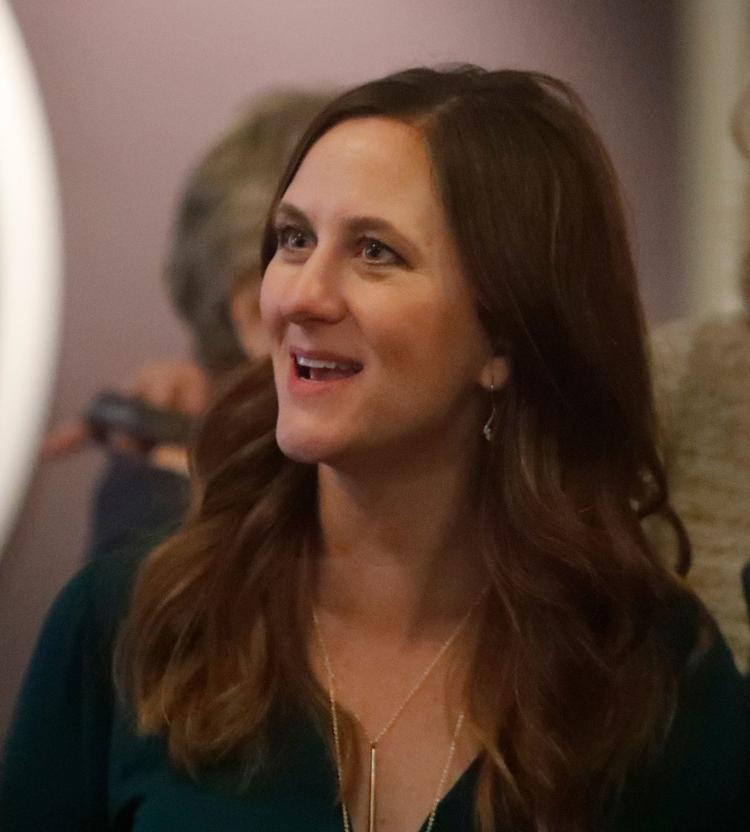 Reached Wednesday, Pardy said he wasn't yet conceding the race, but that he'd called Davies Wednesday morning to leave a message congratulating her because he was a "realist." He said he hadn't heard back as of Wednesday at 4:30 p.m.
Pardy said he wasn't surprised at the unofficial results but was disappointed he didn't pick up more votes after the primary, in which he received 19 percent of the vote to Davies' 45 percent. The rest was split among the other three candidates. 
"I always knew I had an uphill climb," he said. "And I always knew that she had way more money than we did, and I knew it would be tough to overcome that."
Pardy said he and his wife, Crystal, worked as hard as they could on the campaign trail, and he was proud of their efforts. Crystal Pardy served as treasurer and campaign manager. 
Davies did not immediately return a call seeking comment.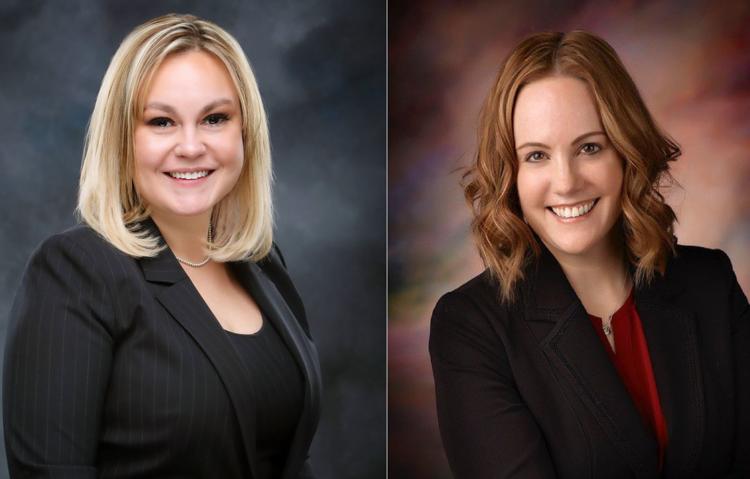 In Department 8, Juli Pierce was ahead of opponent Ashley Harada by just 59 votes Wednesday afternoon. Both are attorneys in private practice.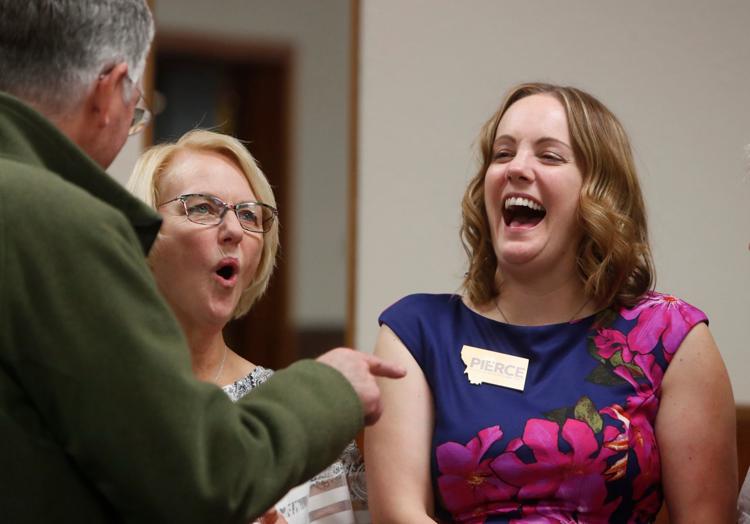 Pierce had 28,812 votes to Harada's 28,753. At least 362 voters wrote in an alternative candidate.
The results are still not final. The elections office must count provisional ballots, which could add another 3,000 or so votes to the total, according to estimates by Yellowstone County Elections Administrator Bret Rutherford. Those won't be counted until Tuesday, per Montana law. 
Because the race between Harada and Pierce is so close, the unsuccessful candidate can petition for a recount. That's allowed for any state or federal race in which the margin of error is 0.25 percent or less of the votes cast. 
Department 8's primary election in June saw 60 percent of voters supporting Pierce and 40 percent supporting Harada. 
Neither Pierce nor Harada immediately responded to requests for comment. 
Yellowstone County, which comprises the state's 13th Judicial District, is adding two new judges to the existing six in district court, in response to growing caseloads. The new judges in departments 7 and 8 will take office in January.
The two new positions were added by the Montana Legislature to address the increase in the 13th district's workload.
The Yellowstone County District Court is the busiest and most understaffed in the state. It needs an extra 6.7 full-time judges, according to a 2017 study published by the Office of the Supreme Court Administrator.
The districts next in line for staffing needs called for an additional 2.4 full-time judges. Those were the Fourth (Missoula and Mineral counties) and 11th (Flathead County) judicial districts.
Lawmakers provided funding for only two new judges in 2017 in Yellowstone County, as well as for one new judge in Missoula County. 
Pierce emphasized her experience as a prosecutor in the Yellowstone County Attorney's Office for 13 years and touted her successful prosecution of a serial rapist, in partnership with Rod Souza, Pierce's former fellow prosecutor and now a district court judge.
Pierce has the backing of all sitting judges in Yellowstone County District Court.
Pierce's opponent, Harada, has reiterated on the campaign trail that she wanted to be "a judge for all people." She has owned her own law firm for five years, and she worked for roughly nine years before that for federal judges in Montana's U.S. District Court.
Although the judicial race is nonpartisan, Harada made efforts to appeal to political conservatives using mailers that noted — inaccurately — that all of her political donations had been to conservative candidates and organizations, while all of her opponent's donations had been to liberal candidates and organizations.
Harada has the backing of retired Justice of the Peace Pedro Hernandez.
Davies ran on a platform of reducing the backlog of cases in the 13th Judicial District, saying the county needed a judge who could decide cases in a timely manner. Failure to do so has left some of her clients "at a standstill" for years, she told The Gazette in May. Davies is a former part-time judge in Billings Municipal Court.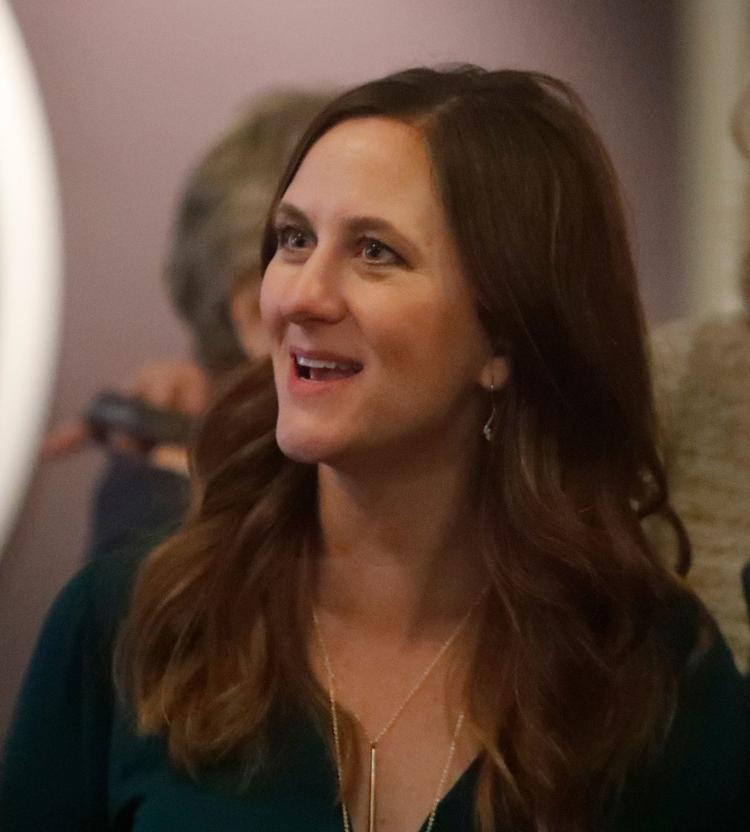 Davies has endorsements from four of the six sitting district court judges (Don Harris, Mary Jane Knisely, Michael Moses and Gregory Todd), as well as former Judge Russ Fagg and former Mayor Tom Hanel.
Pardy, Davies' opponent, said the district's high caseload was the No. 1 challenge facing the district court, as well as growing substance abuse. He served more than 32 years in the Army National Guard and was inspired to run by his father, who worked as a judge in South Dakota while Pardy was growing up.
Pardy was endorsed by former City Administrator Tina Volek.