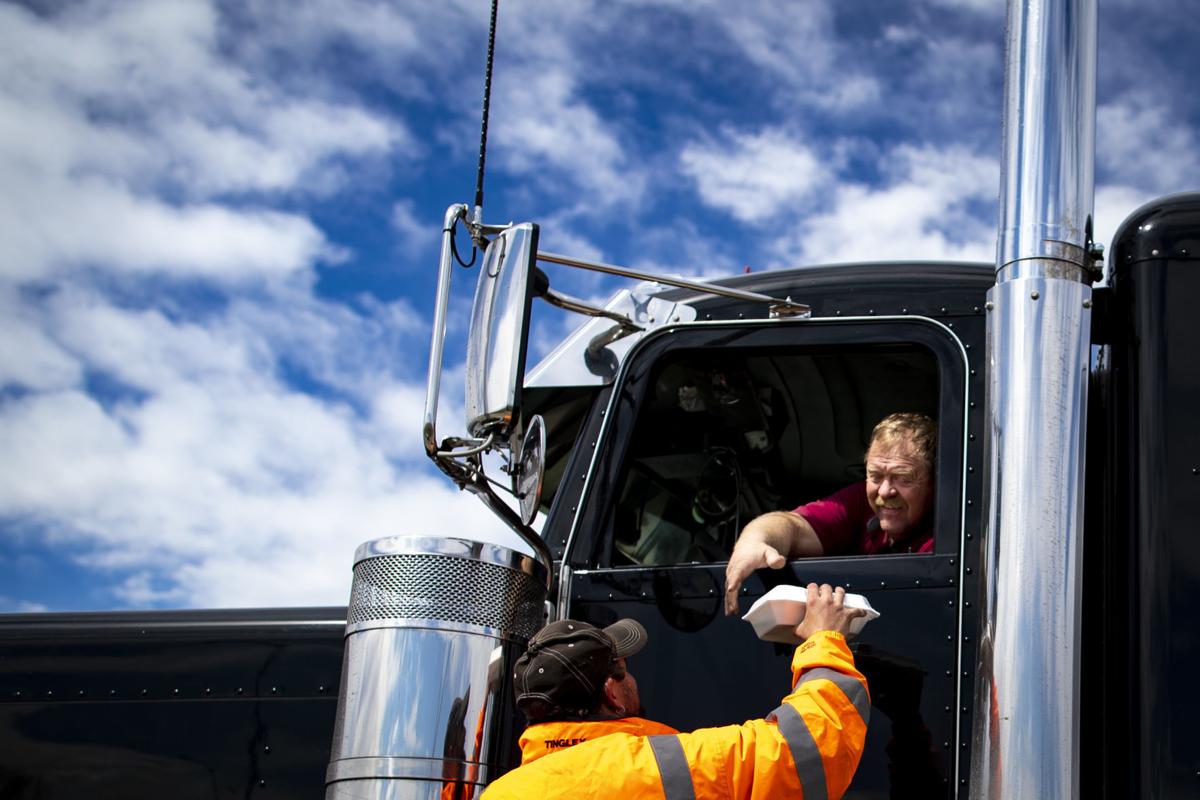 Trucks passing through the weigh station scales near Laurel on Monday and Tuesday might have put on a little weight. 
Big Sky Pilot Services and other pilot car professionals distributed between 800 and 900 meals to truck drivers passing through, according to an estimate from one organizer.
"They're underestimated," Barbara Green said of truck drivers. "They're the ones that are keeping our stores stocked, keeping us busy, keeping jobs going so people still have their jobs. And they're risking the virus just as much as any of us.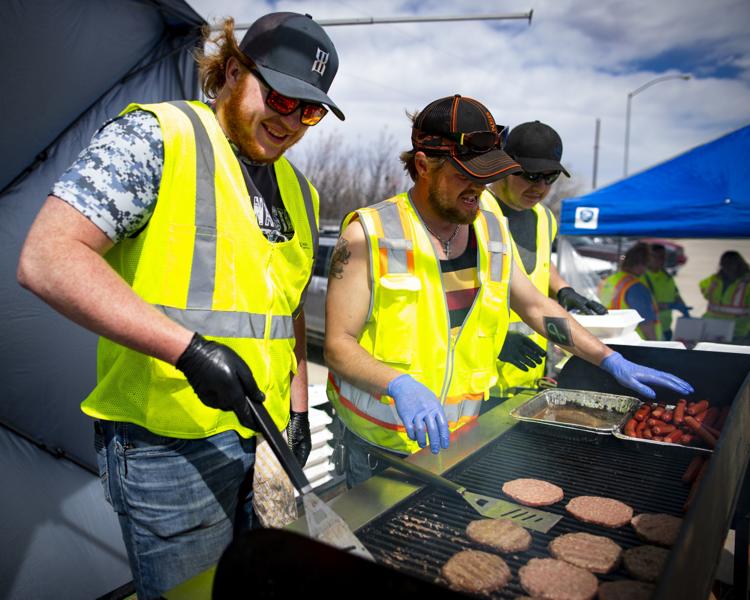 "So we wanted to show them that we appreciate them," she added. "We appreciate that they keep everything moving on a daily basis."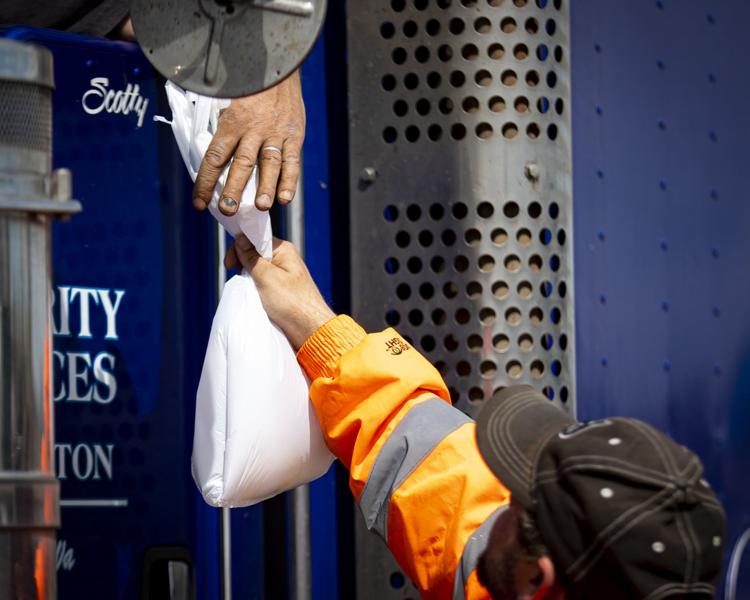 Alongside wanting to show appreciation for their work during the COVID-19 pandemic, Green said another motive was the understanding that truck drivers have limited food options on the road. 
Green said that along with Big Sky Pilot Services, other pilot car professionals who lease through Big Sky Pilot Services joined in on the volunteer effort. The group is like a family, she said.
Hamburgers and hot dogs were the centerpieces of the meals. Some prep work was done beforehand. The meals came together through an assembly line formed to grill and prepare the food, which was then bagged. 
Montana Department of Transportation helped make the hand-off safe by keeping things slow and controlled. Green repeatedly thanked them for their help, saying she wanted to give them "a big shout out."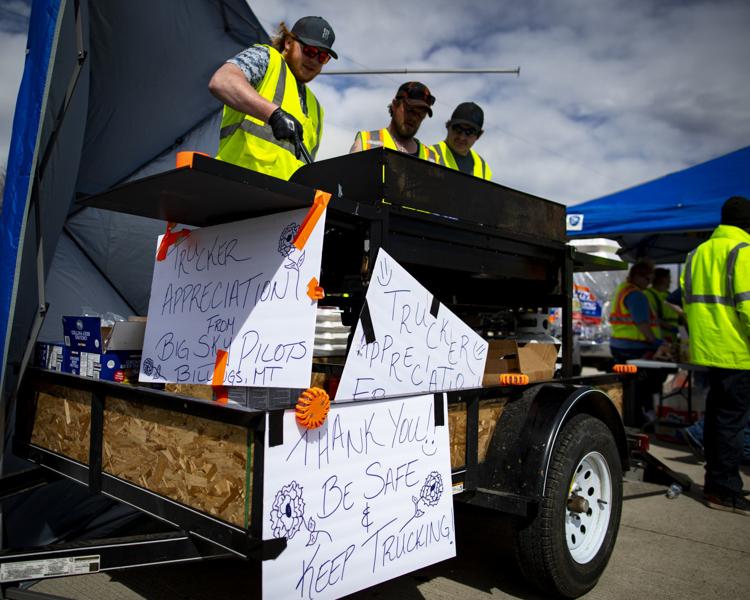 Displays of appreciation snowballed quickly, with posts going up on Facebook, the video social media platform TikTok, and other places online. Green said that even truck drivers passing by honked in appreciation. 
"We didn't put it out there, everybody else did, and we appreciate it," she said. "It was an amazing turnout."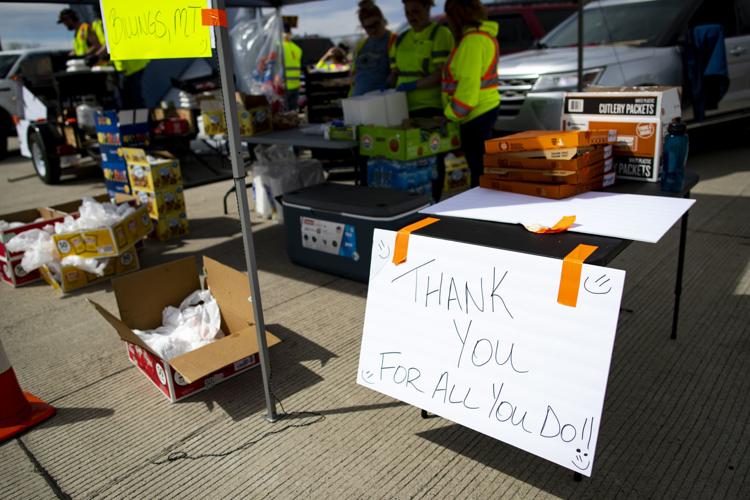 She even heard that word of the Laurel drive-thru-of-sorts was spreading in multiple states over the CB radios used by truck drivers.
"When you give them something like this, they show more appreciation than you know what to do with," she said.
Concerned about COVID-19?
Sign up now to get the most recent coronavirus headlines and other important local and national news sent to your email inbox daily.