By 9 a.m. Monday morning, with 5 inches of snow on the ground, Billings had called up its reserves and started plowing residential streets in the neighborhoods north of Rimrock Road.
This followed a night of plowing Billings' arterial streets as the surprise storm that left a blanket of snow across the city moved east. 
"We didn't see this one coming," said Dave Mumford, director of public works. 
Mumford called up 16 plow drivers Sunday night to start clearing roads and had every possible employee working Monday. In all, the city has two 12-hour shifts — one day and one night — of 16 people each clearing roads.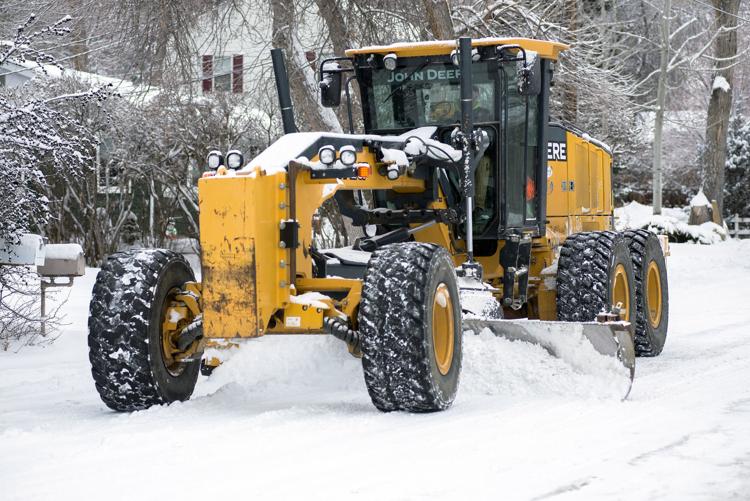 With city crews working the main roads, contractors are tasked with the neighborhoods. Residential plowing is handled by crews from FirstMark Construction, which is two years into its three-year contract with the city. Next year, when the contract ends, FirstMark will have the option to renew for two more years. FirstMark is the new name of CMG Construction. 
You have free articles remaining.
Keep reading for FREE!
Enjoy more articles by signing up or logging in. No credit card required.
The city's snow removal budget replenished in July with the start of a new fiscal year. Last year, with a record snowfall, the city spent $2.4 million on plowing, nearly double a normal snowfall year. To cover the extra costs, some road projects planned for the summer were put on hold, Mumford said. 
Up to 5 inches of snow fell in Billings Sunday evening and into Monday, part of a cold front expected to keep regional temperatures frigid for…
Last winter was also the first year of the city's residential street plowing initiative, which voters approved in 2017. The approval allocated an additional $445,000 for plowing neighborhood streets. Even with the record snowfall, the city spent only about $437,000 to clear residential streets.
After last year, Mumford is hopeful for a little less snow going into 2019. But either way, he said his department will be ready.