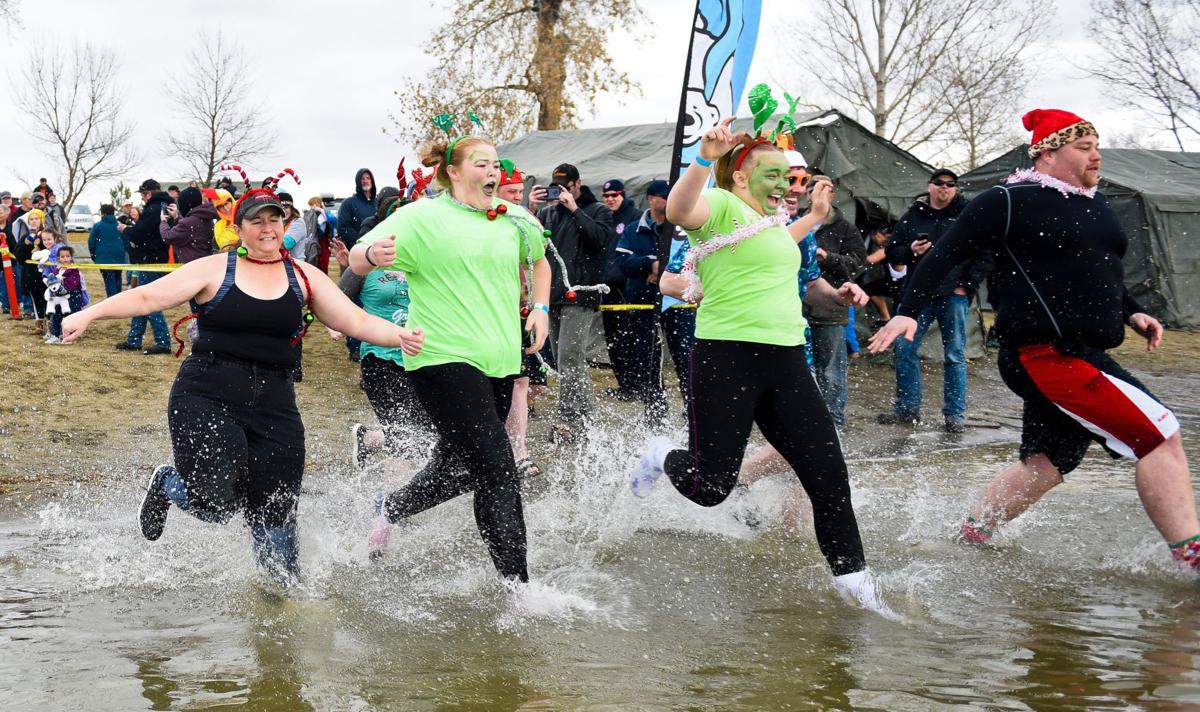 As December turns colder, organizers of the annual Billings Polar Plunge fundraiser thought the icy, muddy and snowy conditions at Lake Elmo may deter onlookers.
The Friday plunge raises money for the Montana Special Olympics and is moving from its traditional spot at Lake Elmo to the Depot in downtown Billings. 
"We're trying to get better turn out of spectators," said Kevin Evans, event organizer, a retired Yellowstone County Undersheriff and assistant director for the Eastern Montana Law Enforcement Torch Run.
The Special Olympics holds athletic events for children and adults with disabilities throughout the state.
An 18-foot pool, with ice cubes, will be set up in the Depot's adjacent parking lot. Bags of ice will be available to buy for people who might want to add an extra bite for their friends (or foes) who are participating in the plunge. 
Like in past years, there will be a warm-up station — this year including a hot tub, "rather than just a horse trough full of warm water," Evans said.
Friday's forecast bodes well for participants with a warmish high of 47 degrees predicted. 
The Polar Plunge is held in 12 different Montana towns, and raises tens of thousands of dollars each year.
Participants are encouraged to wear costumes, and people not taking the plunge may donate as well. People may participate individually or in teams. 
The 14th annual Polar Plunge begins at 7 p.m. Friday at the Depot. People taking the plunge are asked to arrive between 5:30 p.m. and 6:30 p.m. to register and sign up. Participants may also sign up online.
Other than that, those who attend are asked to "enjoy the fun, ... and encourage everybody else that's doing it," Evans said.
---
Photos: Annual Polar Plunge raises $35,000 for Special Olympics