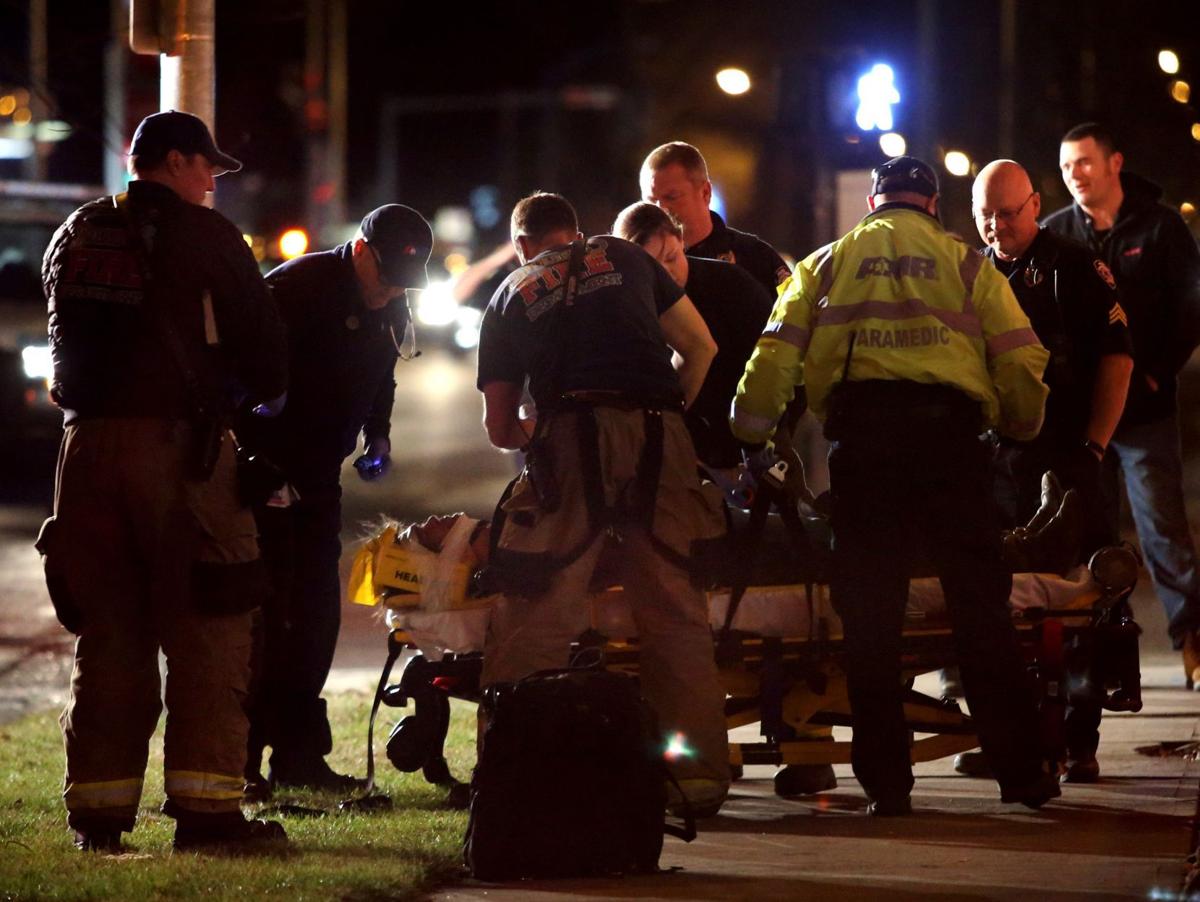 A wounded, intoxicated man was hospitalized Friday night after he broke out a church window in downtown Billings while a homeless family staying in the church overnight was sitting down for dinner.
The man was found along Sixth Avenue North outside First Christian Church shortly at around 7 p.m.
Two homeless families staying at the church were just beginning their evening meal in the basement when they heard a window break, said Jacob Troyer, director of church ministries for First Christian Church. 
"They heard glass breaking, and they went to see what it was, and they looked and saw his leg through the window, and they thought he was trying to break in," Troyer said.
Officers from the Billings Police Department arrived to find a highly intoxicated man with what might have been a shallow stab wound on his upper back. Police said the wound did not appear to be fresh and was likely unrelated to the broken window. The window might have been broken when the man stumbled, police said.
The wound might not have been from an assault, BPD Sgt. Clyde Reid said.
The man was taken to a hospital for injuries that did not appear life threatening. 
The church, located at 522 North 29th Street, was hosting the homeless families as a part of a Family Promise program that provides temporary housing at churches, Troyer said. Family Promise is a local faith-based homelessness outreach organization that partners with congregations. 
Get local news delivered to your inbox!
Subscribe to our Daily Headlines newsletter.