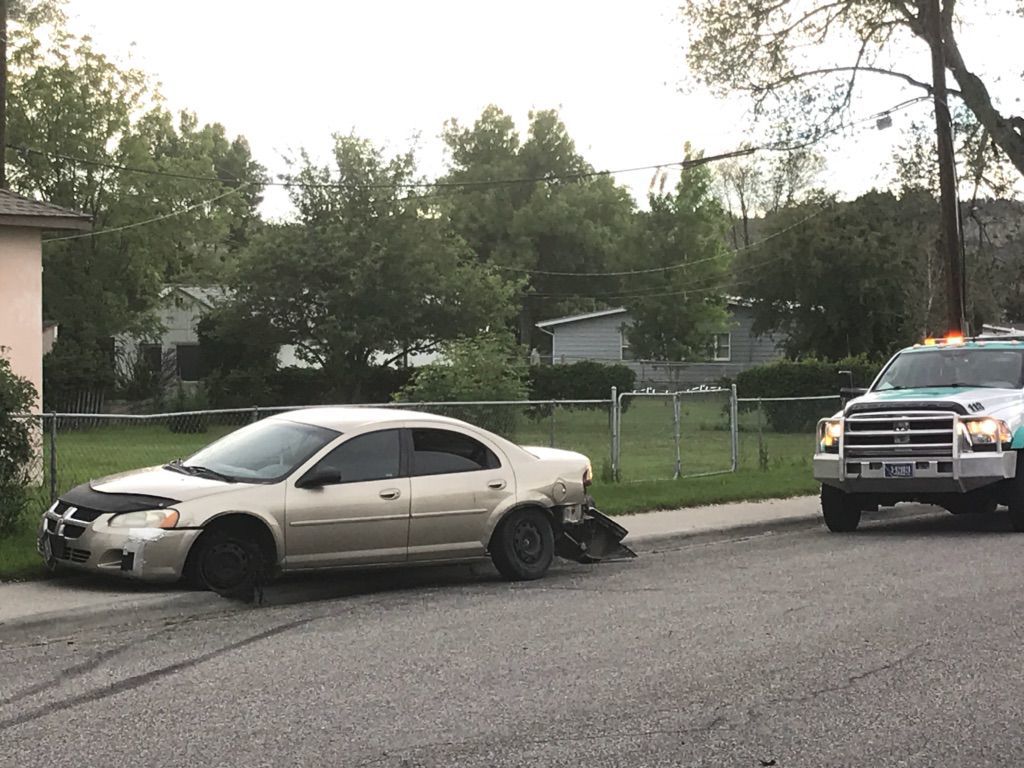 The man suspected to have been driving a car that nearly struck a young boy playing in his yard Wednesday night on the West End ran away after he crashed into another car at an intersection near an elementary school.
Bystanders chased a passenger who also ran out of the suspect vehicle before grabbing him and holding him down at the 2100 block of Alderson Avenue until police arrived.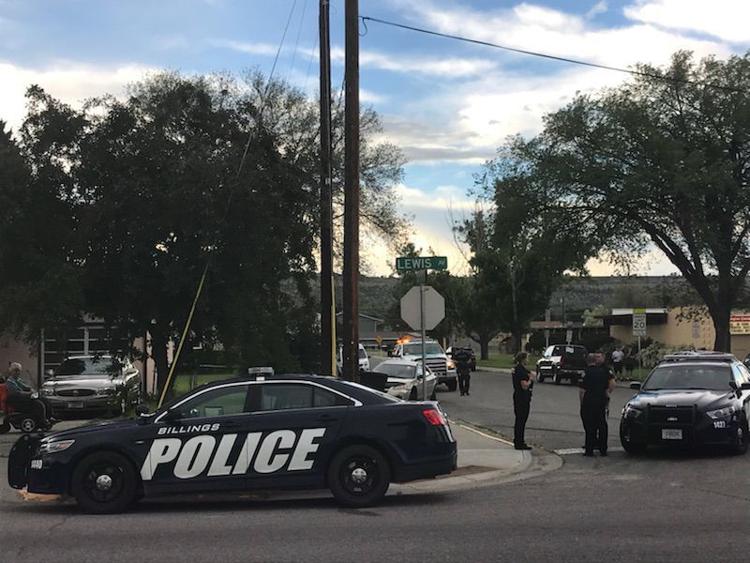 Before the crash, employees from Don's Car Wash, located about a mile away at Central and 24th Street West, were pursuing the suspect vehicle in their own vehicle after it drove through the car wash and caused property damage while trying to leave the business without paying for gas.
Police arrested the passenger in the suspect car, said Billings Police Department Sgt. Matt Lennick. The driver remained at large through the day Thursday.
The crash occurred shortly after 6 p.m. at Lewis Avenue and 22nd Street West, down the block from a youth baseball game going on at Burlington Elementary School.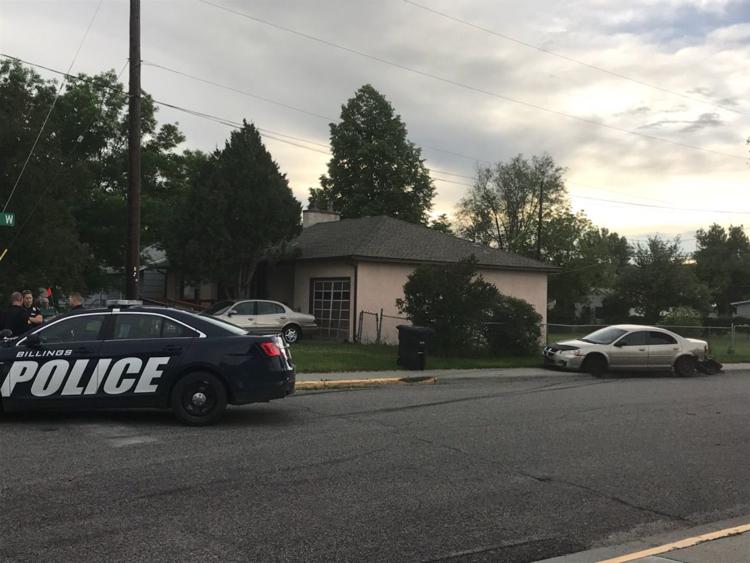 A woman traveling east on Lewis Avenue in a passenger car collided with the suspect vehicle as it drove north through a stop sign at the intersection.
You have free articles remaining.
After the crash both men got out of the car and ran, Lennick said. The passenger car appeared to have completely blown out its driver's side tire and its rear driver's side tire was bent at close to a 45 degree angle.
Area resident Tiffany Udenberg said she had just parked her car near her house a few blocks away and was about to start cooking dinner when she heard a loud screech and then a loud booming noise. 
"I knew my kid was supposed to be walking across the street," Udenberg said of her reaction when she heard the noises. She said she drove up the block to see numerous people running out into the street and then chasing after the men, who she said were spotted somewhere around storage sheds near the back of the elementary school. At least one person also got into a car to search for the men.
"No one could get through to 911 because there were so many people calling from every direction," she said. "You could just see everybody was just running. It was crazy. They were coming from all different streets."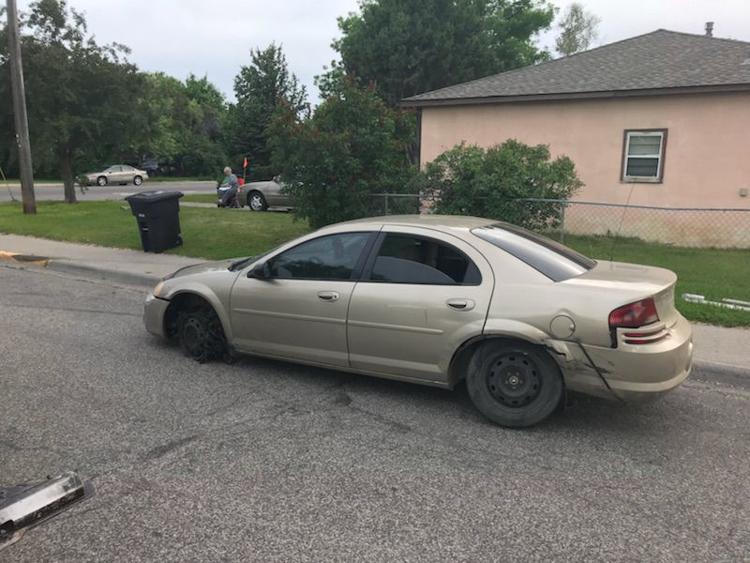 Udenberg's son was not in the area of the crash. Earlier though in a nearby neighborhood, the vehicle had come to a screeching stop down a dead-end street, nearly hitting a boy playing in his yard. The child was able to run out of the way as the car approached, and the car stopped within a few feet of where he had been playing.  
About half a block west from the school and the crash site is a day care, Toddler Town Children's Academy, whose website says they are open until 6 p.m. 
"It's ridiculous," Udenberg said of the way the man was driving in her neighborhood. "It didn't just scare me for my own son, it scared me because this intersection has so many kids that live down here. So it didn't really matter whether it was my son or another kid. I just knew there were kids down here and I just ... It would have been horrific." 
The woman who crashed into the car declined medical treatment, Lennick said.