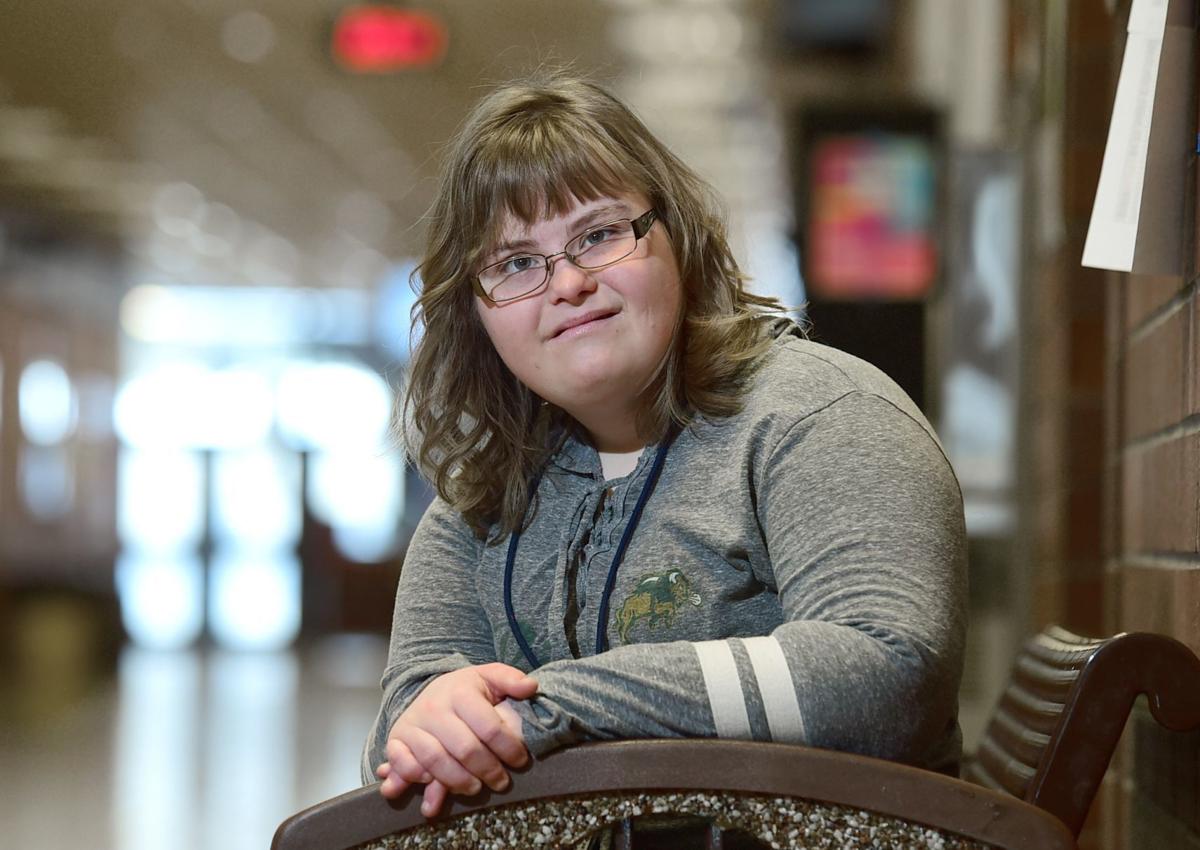 The advice that Katie Bosch has for other students seems to fit with the bubbly personality one would expect from a homecoming queen: have fun.
What might be equally appropriate is how Bosch, a Skyview High senior, describes her progress from a shy, quiet student, to someone known for saying hello to her classmates in the hallways. 
"I try to be brave," she said.
Bosch, who has Down syndrome, is slated to graduate this spring. She'll look back at a high school career showing personal and academic growth, capped with being named homecoming queen this school year.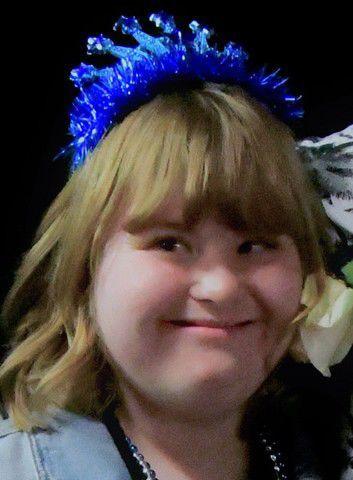 Down syndrome is a chromosomal disorder that can cause physical and cognitive disabilities. Much of Bosch's education is focused on building life skills and working toward independence.
She's still soft spoken, and when she's in the spotlight, its glare can seem harsh. But the same spirit that's fueled her ability to set her nerves aside has led to classroom success.
"She doesn't look at anything as a challenge," said teacher Sara Ness. "She says yes to everything."
In her special education classroom at Skyview, Bosch is responsible for an in-class business. She opted for a cosmetology focus; she already had plans to break out the purple nail polish on a Friday morning during an interview. 
She cites math as one of her favorite topics. Much of her coursework focuses on things like paying bills and managing money. 
With her classmates, she reads to elementary students at Eagle Cliffs school and volunteers at Goodwill and Wyndstone, an independent and assisted living facility in Billings' Heights.
"She gets so much genuine joy out of being successful," Ness said. "She's just very self-motivated."
She's also active in Special Olympics; swimming is one of her favorite events.
Bosch has become a more confident and independent student, Ness said, but more impressively she reaches out to her peers, especially if they're having a rough day.
"She just gently reaches over and just whispers a word of encouragement," Ness said. "She's very patient with her fellow classmates, and she's there to lift them up."
Bosch also sets academic examples; she participates weekly in a culinary course that's part of the wider curriculum at Skyview, and she shines in cooking activities in the special education program.
She's excelled at looking past literal or figurative spilled milk.
"Because she comes in so positive everyday, when we do have a mishap, she is just able to work through that," Ness said.
It's those types of compliments that make Bosch smile, her eyes squinting almost shut, and drop a line that's become famous at Skyview: "Oh stop it, you're making me blush."
Bosch is excited to graduate from Skyview, to walk across the stage in a cap and gown with her classmates. But she hesitates when thinking about leaving teachers and friends.
It's not in her nature to go separate ways.
"She just really brings people together," Ness said.
In a recent questionnaire, Bosch had a little fun with the topic:
"When I graduate my teachers will cry, my friends will cry, my mom and dad and sister will cry," she wrote. "I'm not going to cry because I am brave."