It's the immemorial custom of the service, and Billings is feeling the squeeze. 
The USS Billings will be commissioned this summer, and with Billings as its namesake, the city has to throw the party, a tradition that stretches back almost 240 years.
A committee of volunteers that includes veterans along with civic and business leaders is working to raise at least $300,000 to fund the warship's commissioning ceremony in August and to create a small endowment for its crew. The ceremony will be held in Key West, Florida.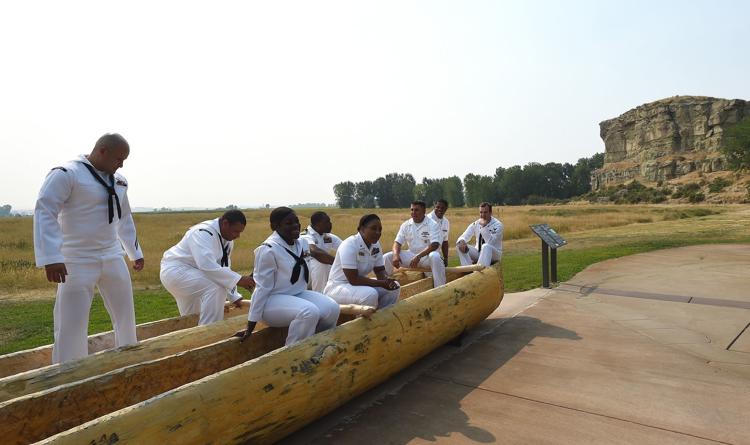 In an effort to get the $150,000 fundraising effort off the ground, Billings City Council donated $15,000 last year and then gave an additional $15,000 last week. Both times the council pulled from its contingency fund, which now sits at $65,000. 
Billings Mayor Bill Cole, who heads up the city council, also serves as the chairman of the committee to raise the funds for the commissioning ceremony. He was pleased the council voted unanimously to donate and acknowledged that it was doing so with taxpayer dollars. 
The council has relatively wide discretion it can use when spending contingency funds, and while that combined $30,000 could have gone any number of places, Cole said it was appropriate for the city to support the commissioning ceremony.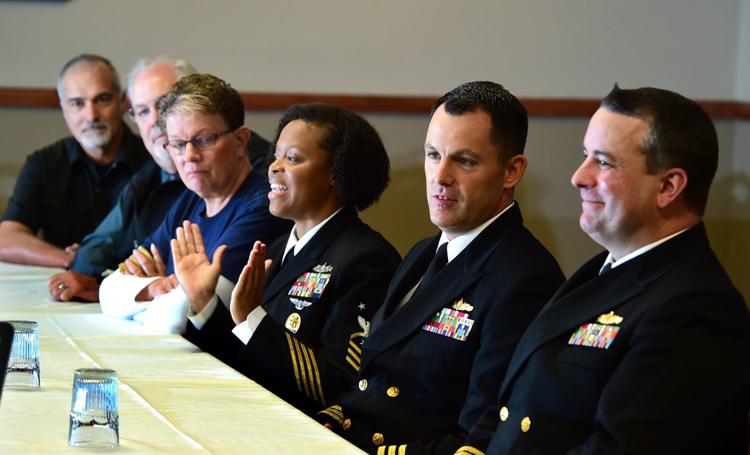 "This is one that has enduring value," he said. "This shows our commitment to our veterans, military service and national defense." 
The naval tradition of having namesake cities fund the commissioning ceremony places enormous pressure on those communities. Billings is responsible for planning and staging the event, feeding the crowd — which can be as large as 10,000 people — and using what's left over to start an endowment that will fund awards, scholarships and even emergency financial support for the crew. 
Commissioning ceremonies have their own subculture and draw in more than just residents of the namesake city and crew members with their families. Naval aficionados, military buffs and veterans attend the ceremonies regularly, traveling from all over to be there, like fans following their favorite band from town to town.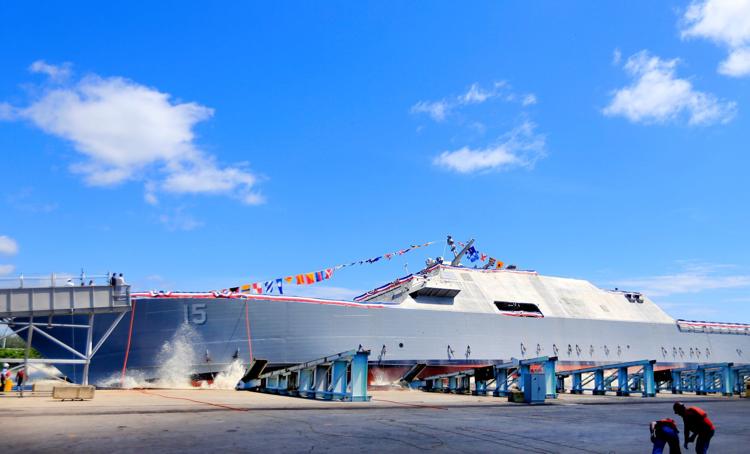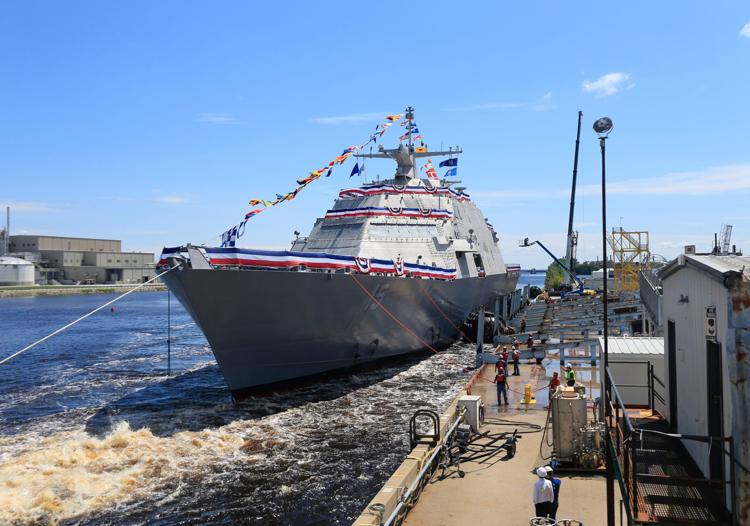 As such, there's an expectation that the ceremonies deliver an abundance of pomp and ritual, which can increase the degree of difficulty for putting one on. 
"It's very doable," said Ron Spence, the event coordinator for the commissioning ceremony committee. "This is the kind of thing I do on a daily basis."
In his day job, Spence manages the Billings Hotel and Convention Center on Mullowney Lane, where he regularly plans and stages events for large groups of people. 
You have free articles remaining.
He said he's more excited than worried about pulling it off. 
"For me it's a labor of love," he said. 
Spence, like many members of his family, is a veteran, and he's eager to show that Billings can pull off a commissioning ceremony as expertly as any other city. 
In the past few years Wichita, Kansas; Sioux City, Iowa; and Milwaukee, Wisconsin have all had to raise money and plan for commissioning ceremonies. The USS Milwaukee's ceremony was held in a November snowstorm on Lake Michigan. And it drew 4,000 people. 
"People take this serious," Spence said. "For some of these people it's a once-in-a-lifetime experience."
Sioux City and Wichita each raised hundreds of thousands of dollars; Milwaukee raised $3 million. Spence knows Billings won't be able to compete with those numbers, but he's confident the city will hit its goal of $150,000.
"We have a lot of military (in town), but we don't have a lot of Navy folks," Spence said. "So we have to rely on the local community."
So far a half dozen corporate sponsors have pitched in, including the Phillips 66 refinery in Billings, which, like the city, gave $30,000. 
One of the talking points both Spence and Cole highlight is the rarity of the situation. This is the first time Billings has been the namesake of any naval vessel. Making it more impressive is that it's a warship, Spence said. 
"I can't express enough, it's a big deal to have one named after Billings," he said. "It's hard to do. Cheyenne would love to have a ship named after them, but we got it."
The push came from Sen. Jon Tester's office; the city wasn't aware of the efforts until the name was announced. City leaders learned about it along with everyone else, Cole said. 
"Senator Tester did this for us," Spence said. "It's an honor."
Cole hopes to use the naming and commissioning as a way to raise Billings' national profile. 
"This is an opportunity to put Billings on the map and create an enduring relationship with those who serve on board," he said. 
Navy names combat ship after Montana's largest city: The USS Billings
On July 1, 2017, the first-ever ship in naval service named after Billings was christened in Wisconsin. Here's a roundup of coverage from the event.