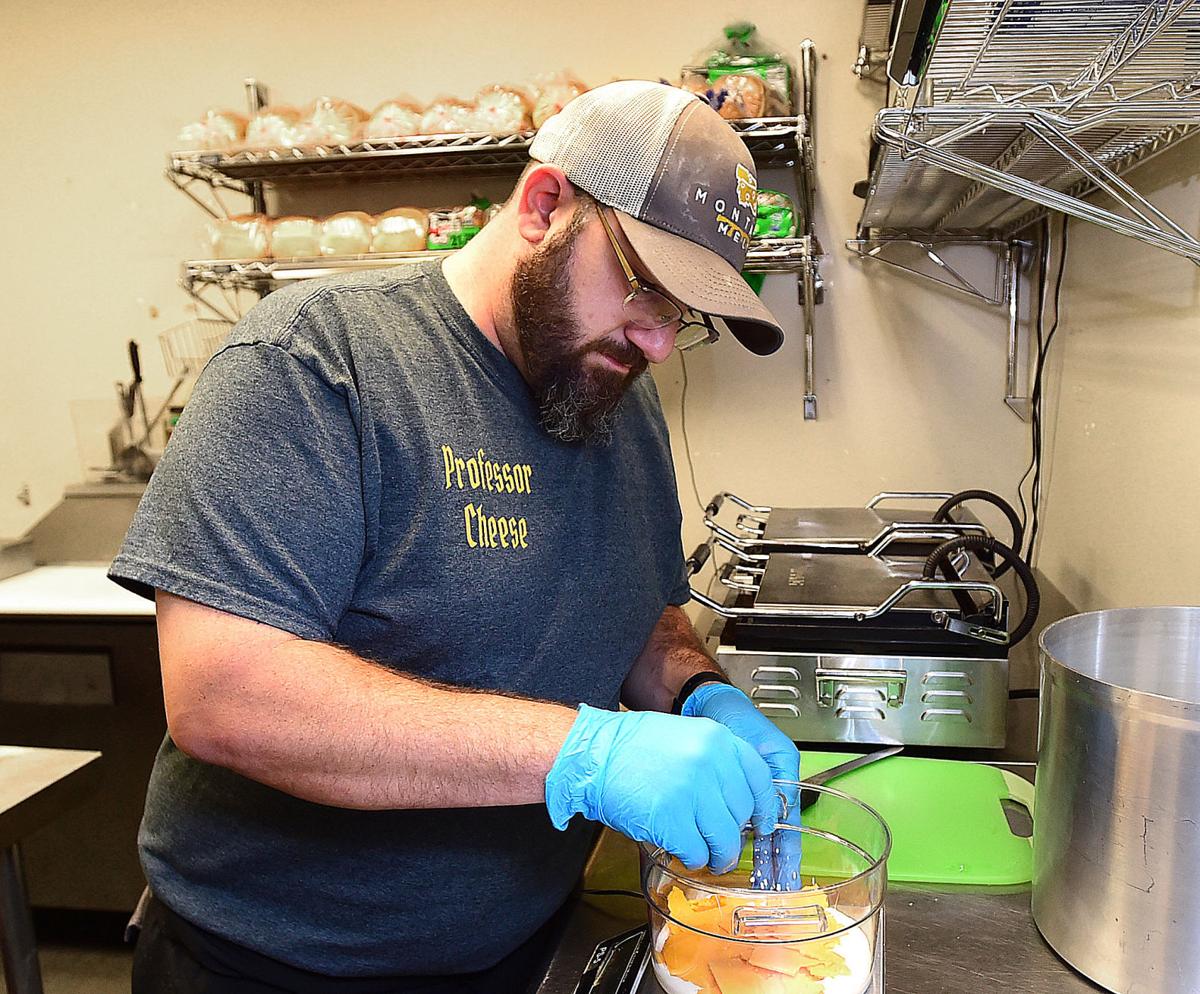 Kevin Campoy likes to joke that he has his Ph.D. in cheese.
Known affectionately as Professor Cheese, he's been operating a gourmet melted sandwich business from a 10'x6' food truck. Just before the pandemic hit, he upgraded to a second larger truck, the "Big Cheese." Now, he's expanding again into what is still a modest kitchen in the back of Levity Bar at Shiloh Crossing.
"When you're in a food truck for five years, this is luxurious," he said, stretching out in the new 156-square-foot space where even a small dishwasher could be considered an opulent luxury after running a food truck.
Campoy, at the invitation of Levity owners, is taking over food service at the bar and will offer his tasty grilled sandwiches as well as some expanded menu items he just didn't have room to prepare in the food truck.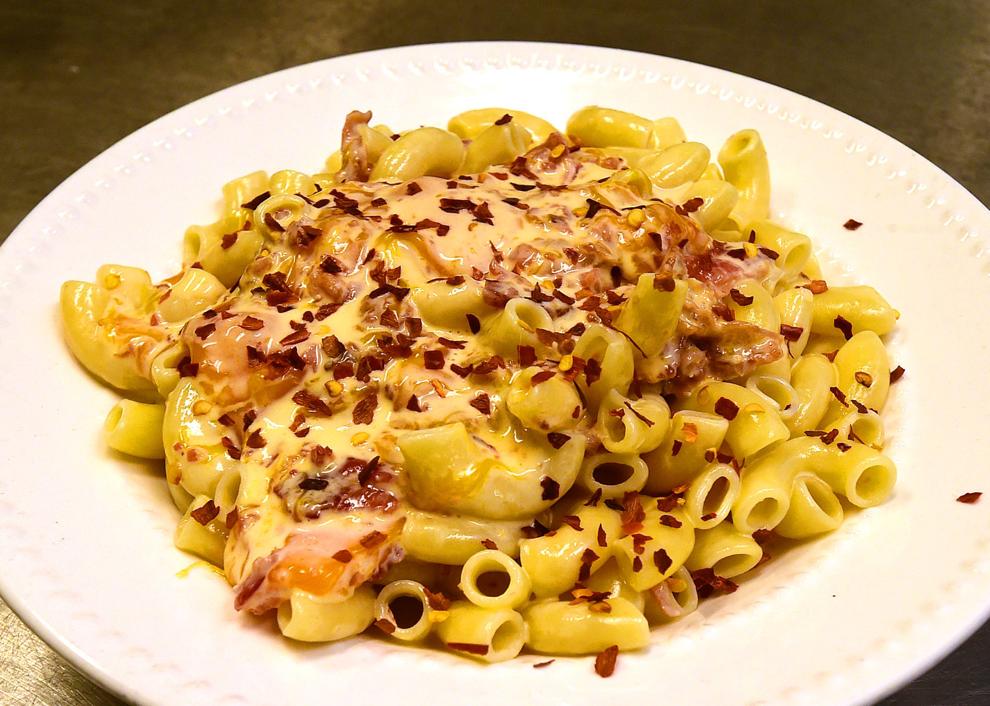 The "Ph.D." is coming in handy as Campoy tests out new menu items, including three different types of mac and cheese, spinach artichoke dip, specialty soups and other cheesy goodness. His plan is to begin serving food from the new kitchen by Friday, Oct. 8.
Campoy also plans to keep his two food trucks in rotation, a business he's been building since 2016.
"I love the food truck business. It was just an opportunity that came up, and I couldn't pass it up. This is a good location and has a good following on the West End."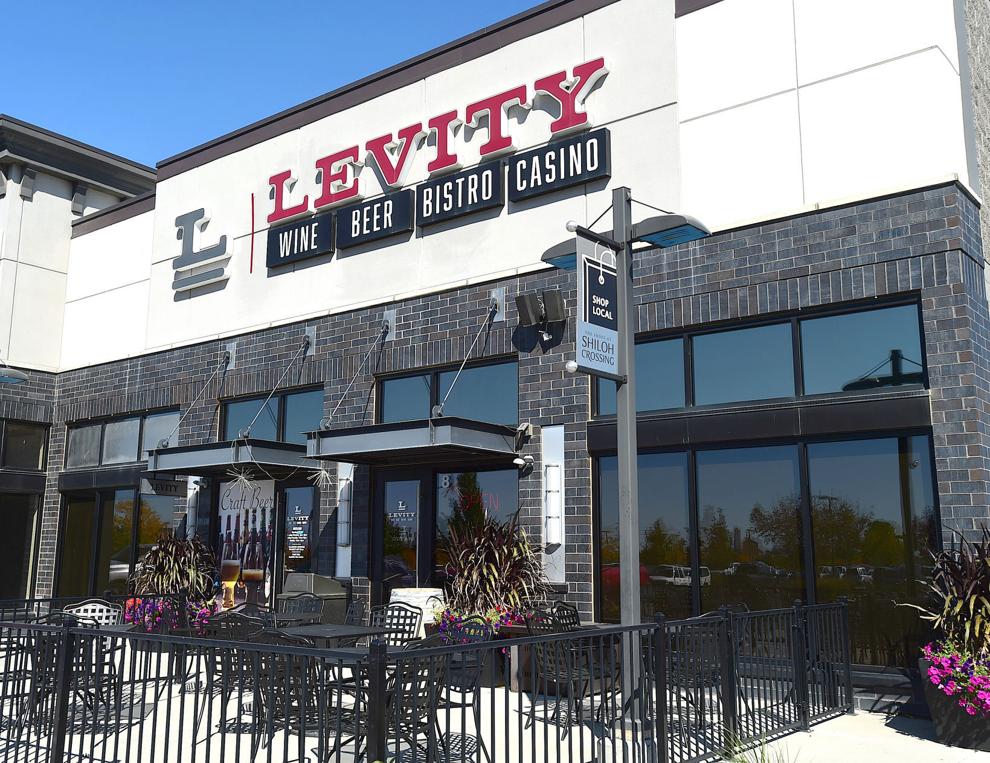 Montana Melt will operate from 11 a.m. to 9 p.m. Wednesday through Sunday at Levity Bar, 1027 Shiloh Crossing Blvd., with a goal to open seven days a week as the operation gains steam. Levity, which has an attached casino, is open daily 9 a.m. to midnight, and stays open until 2 a.m. on Friday and Saturday nights. The bar hosts live music Wednesday through Saturday.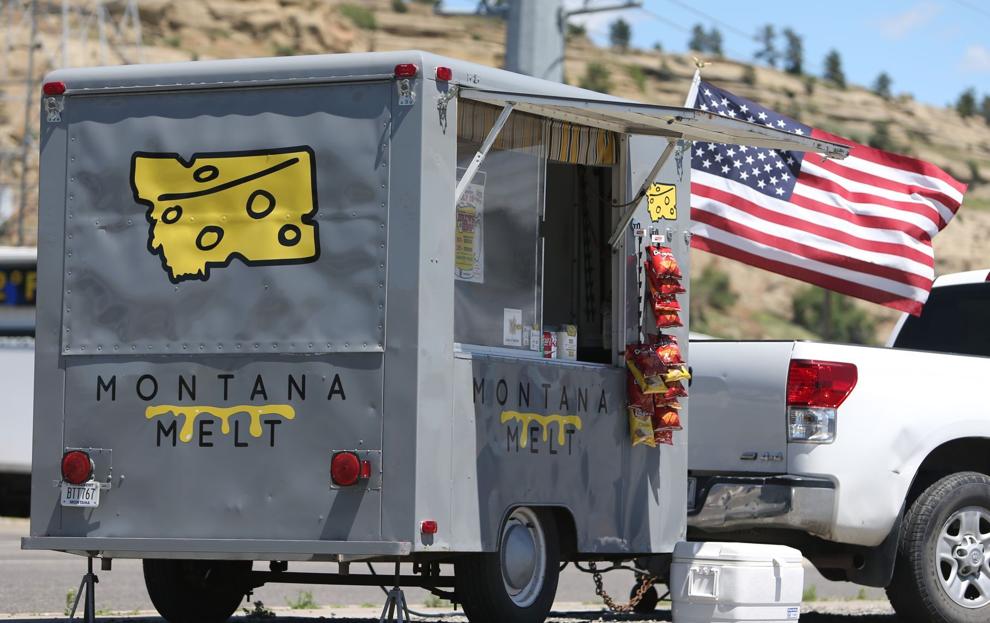 Modest beginnings 
Campoy started his business with a small food truck and was preparing to debut a larger truck at the 2020 St. Patrick's Day parade in downtown Billings when, you guessed it, COVID-19 delayed his plans.
So Campoy, who often runs the truck with the help of his wife, Elizabeth, stored the big trailer and hit the road with the smaller one. "We bounced all over, anywhere within two hours, just trying to get business," he said.
Turns out, the pandemic was good for business if you were operating a food truck, and Campoy said 2020 was their best year yet.
"We are one of the lucky ones," Campoy said. "With all the restaurants shut down, we were the safe option outside, where you can social distance at the truck. We wore masks all year, even when it was 100 degrees outside."
The plan is to stabilize food service at the restaurant while continuing the food truck operations. Currently, Campoy employs three people and hopes to hire four or five more, so ramping up to full operations is dependent on staffing.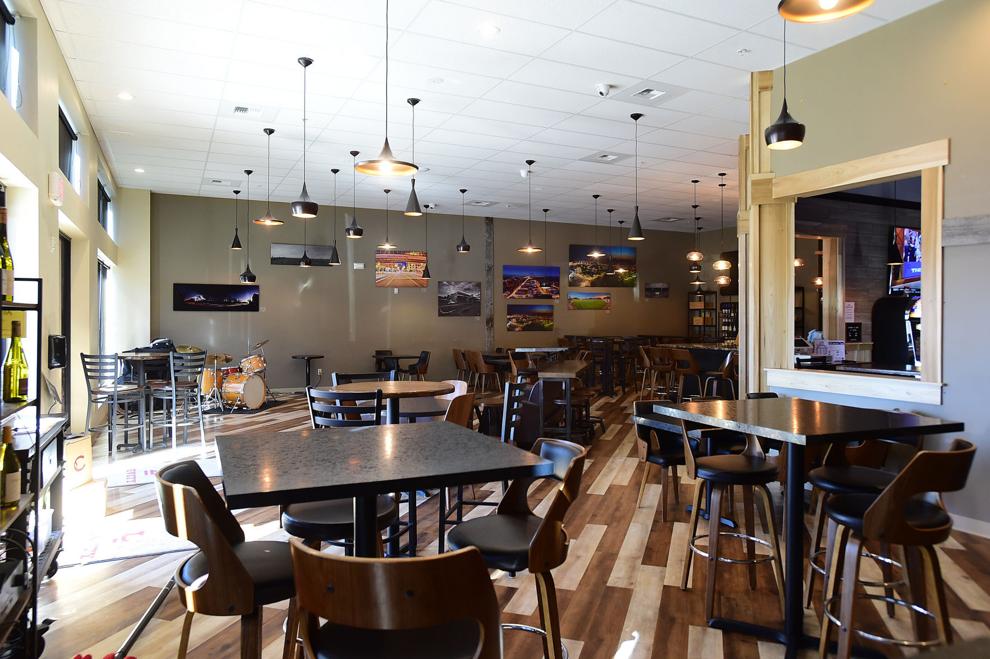 At Levity, Campoy hopes to attract a lunch crowd by offering soups, made-to-order sandwiches, and more. And, he'll keep the smaller food truck rolling during the week, though it really isn't the money maker.
"Driving traffic to the truck daily is difficult in Billings," said Campoy. "I do the day-to-day to keep the product fresh, keep the wheels rolling, and the flags a-flying."
Where the money is made is at events. "Big Cheese" is built to churn out 300 to 500 sandwiches at a whack, and the turnaround from ordering to getting a sandwich in-hand is about five to seven minutes – what is defined as a "medium fast" for a food truck.
"We are not scoop and serve, so it takes a bit longer. Your sandwich is made custom."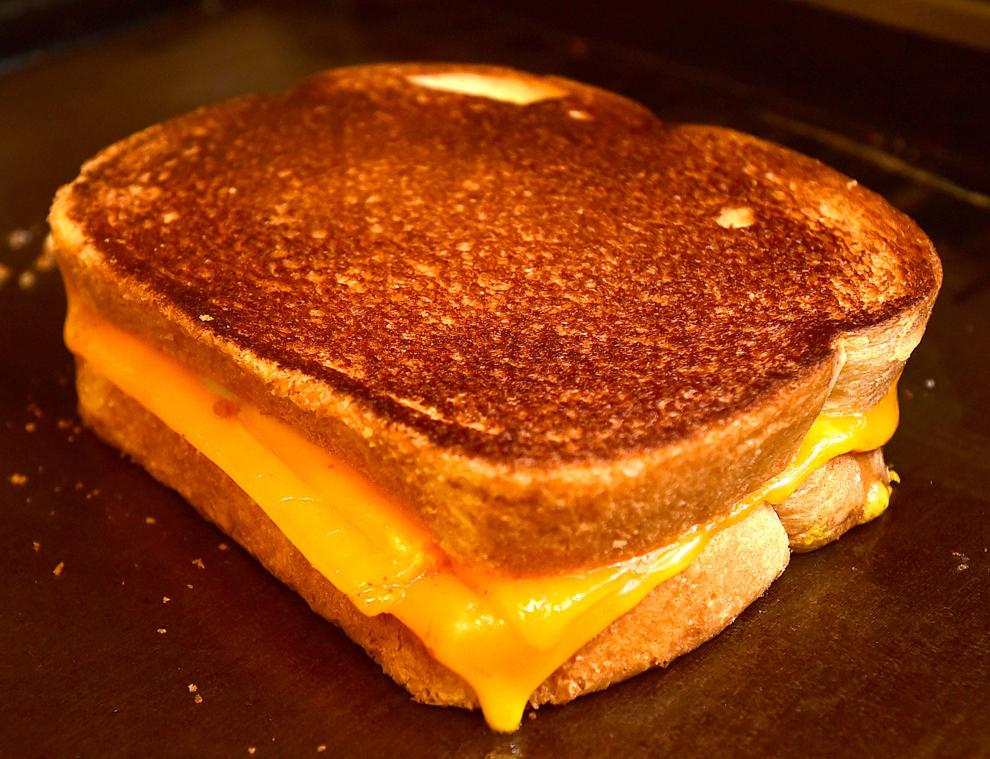 The truck's locations are posted weekly to the Montana Melt Facebook page, and with the new restaurant presence, Campoy is optimistic his brand will continue to grow.
"With a bigger kitchen, I have the ability to tap more of my culinary experiences," said Campoy. "The food truck can be limiting." Yet he's been quite inventive with just a panini press and a cold table, and has earned a fan base for his efforts. In 2019, they were voted best food truck in The Billings Gazette's Readers' Choice awards, and won best overall and best sandwich at the Food Truck Battle on the Yellowstone. They also took top prize at Red Oxx's Food Truck Roundup that year.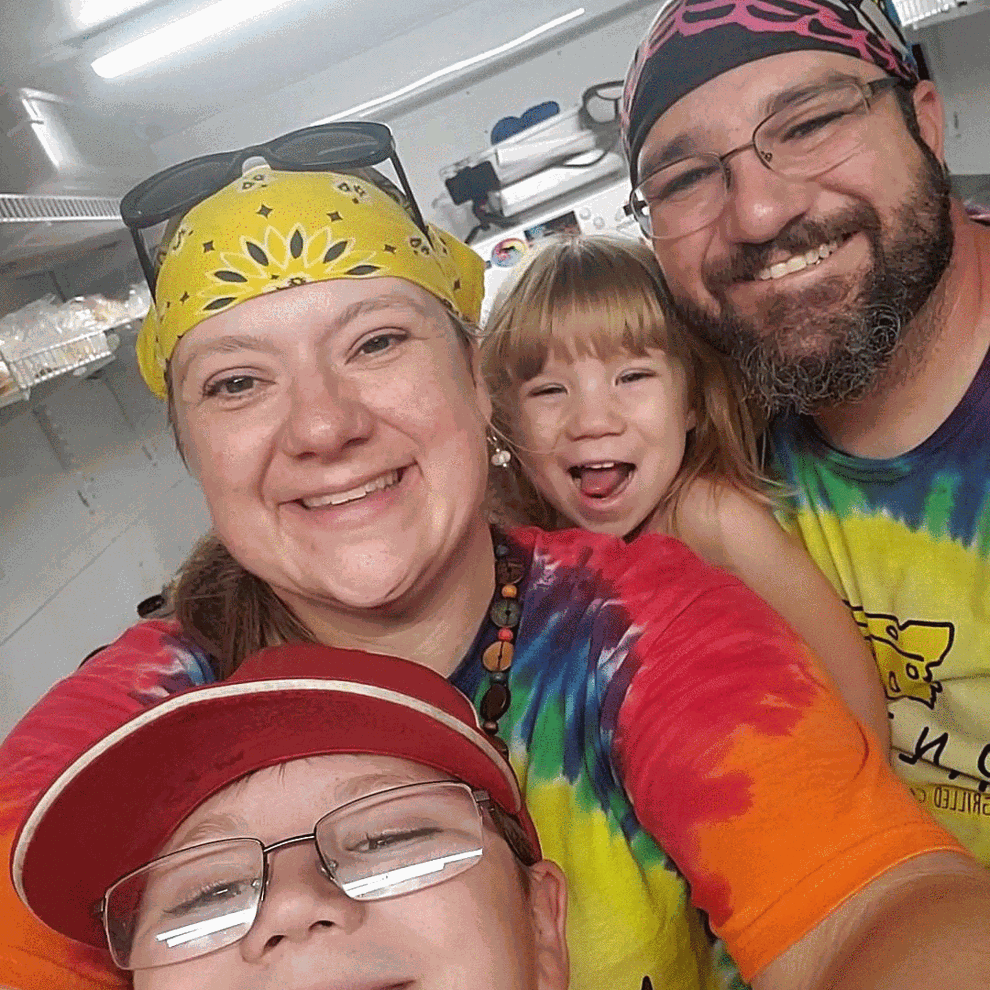 Food truck freedom
Campoy has been in the food industry 25 years, starting at age 15 at an Arby's in Denver, where he grew up. Eleven years ago, he came to Billings to manage the Outback Steakhouse.
"We found out that we loved Billings, and we wanted to raise a family here," said Campoy, who became his own boss in 2016. "I was tired of working 60 or 70 hours a week to get someone else rich. I am not getting rich by any means, but I am working for myself."
The Campoy kids have grown up with the food truck business. Their son Sam is 10, and daughter Lily is 4. Sam has been working alongside his father since he was 5.
"He's quite helpful, takes orders, and is excellent at math. He actually likes to be working the business, and of course they both like to eat grilled cheese."
Food trucks are getting more popular in Billings, and there are growing collections of trucks at parking lots around town, including adjacent to Rimrock Mall and along Grand Avenue.
"There are a lot of us that wanted to do it different," said Campoy. "We were in the brick and mortar for so long that food trucks were a way to break free."
Of his fellow foodie truck operators, Campoy said they don't conform to normal procedures and like the flexibility and spontaneity that a food truck offers.
"The allure is the freedom and to be able to do what you want. If you don't like where you are, you can move."