Before students in Karissa Gordon's second grade class began dissecting their story, starring a mouse and other woodland creatures, Gordon went through some ground rules. 
What, she asked students, would be some "spleems?" 
Throwing a book, slamming it on the ground, or shoving a book in someone's face, would be disruptive, the kids agreed. And so, as Gordon talked students through the story's structure, she kept score — not just of book shenanigans, but of other disruptive behaviors. 
The approach is part of the PAX Good Behavior game — an educational model that acknowledges the role that childhood trauma plays in student behavior, and how that ripples across a classroom. 
Ponderosa Elementary, where Gordon teaches, has been implementing PAX since the 2018-2019 school year. But a new federal grant routed through the Montana Department of Public Health and Human Services, has expanded PAX across the state, from Kalispell to Broadus, training about 1,100 teachers. 
"It's basically coaching (kids), how do I regulate myself … without having a meltdown," said Ponderosa Principal Clay Herron. 
A growing body of neurological research suggests traumatic experiences have an effect on kids; in short, trauma wires their brains into a constant fight-or-flight approach. Kids struggle to regulate emotions or react appropriately to small conflicts. As a result, they're more likely to have behavioral problems that snowball later in life, leaving them less likely to graduate high school and more likely to end up in trouble. 
PAX is a research-based program that aims to address the front-end of that cycle, and to do so in a quick way. 
"It doesn't add anything to my day," Gordon said.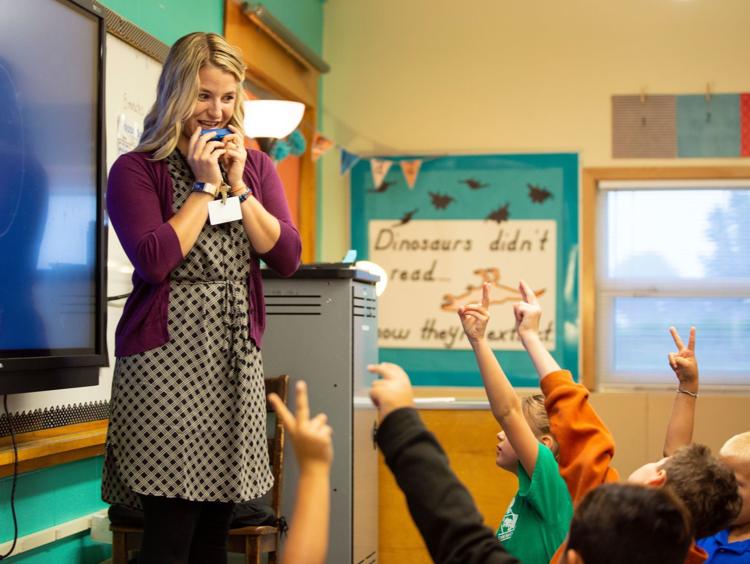 When one outspoken student tried to talk over another answering a question, Gordon walked past, softly touched the student's shoulder, and quietly said "that's a spleem."
You have free articles remaining.
The program frames its game-like approach as an alternative to more punitive systems, trying to proactively build good behavior in kids instead of punishing bad behavior. "Spleem," a made-up word, tries to identify bad behavior more neutrally. 
Gov. Steve Bullock visited Ponderosa Wednesday to tout the expansion of PAX. 
"You can't start when they're in high school," Bullock said. "You have to build these behaviors from the beginning."
Ponderosa's grant was routed through RiverStone Health, part of a collaborative effort with Newman and Orchard elementary schools. The new $2.1 million state grant was announced in June.
It includes enough Billings teachers that 480 teachers are now trained in PAX, and the program will be in all 22 elementary schools. 
"It's difficult for people to own education, much less behaviors," School District 2 superintendent Greg Upham said. "This is an extremely proactive approach."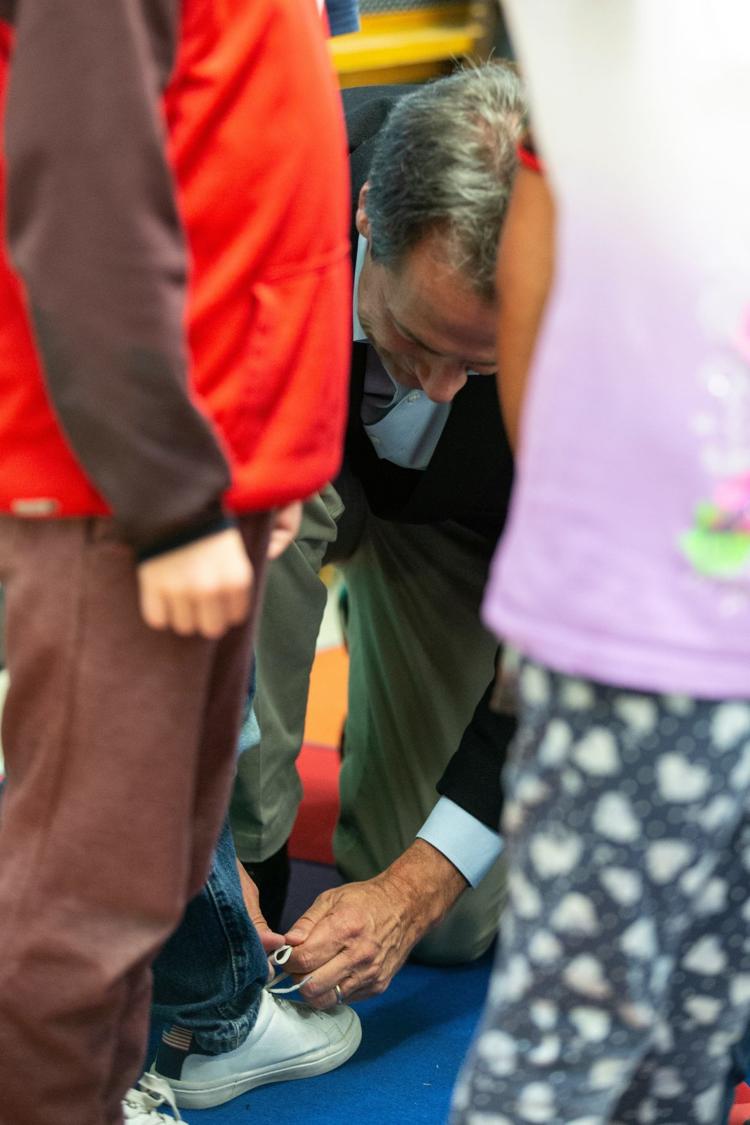 PAX has its own specific research done on the program, showing that it can result in fewer students who later commit crimes, abuse drugs or attempt suicide. 
More is in the pipeline; a University of Montana researcher is planning a longitudinal study of kids in the PAX program in Montana, tracking them through high school. 
But at its most fundamental level, PAX simply encourage kids to treat each other well, Gordon said — "that they are worthy of people giving them respect."