Having to rely on a bus to get to the grocery store can make shopping a challenge, says Mike Blackman, who has lived with his wife, Brenda, on Billings' South Side since 2007.
"When a person has to take the bus, they're limited to what they can carry," he said, sitting at the dining table in the apartment the couple shares. "So that makes it difficult."
And winter weather can curb the amount of produce Blackman buys, since the time it takes him to get from the bus to his home can cause lettuce to freeze.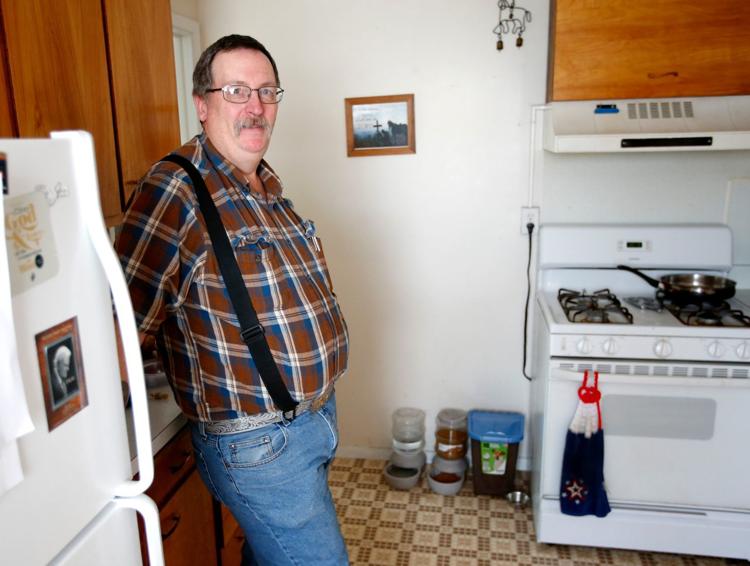 He can't walk to a grocery store on the South Side to buy fruits or vegetables because there aren't any. The convenience and discount stores in the neighborhood carry only basic foodstuffs.
The U.S. Department of Agriculture classifies such communities as food deserts. And that can have a direct impact on the health of an area.
That's why the Healthy Neighborhood Project, a three-year grant-funded initiative directed by Healthy by Design, has made opening a grocery store a main focus. It held a meeting Thursday that allowed local residents to share their opinions on what such a store should look like.
Boosting access to healthy, affordable food year-round is one of the goals of the project. Another is creating a stronger sense of pride through neighborhood revitalization, which gives people a reason to want to enjoy time outside, staying active and socially engaged.
Both are ways to improve the health of the community, says Melissa Henderson, Community Health Improvement manager for Healthy by Design, a consortium made up of Billings Clinic, St. Vincent Healthcare and RiverStone Health.
The goal of Healthy by Design is to see a positive effect in Yellowstone County's physical, behavioral and social well-being related to physical activity, nutrition and overall health.
Most people think about health as doctors' appointments, annual checkups and remembering to get a flu shot. But many factors outside the medical corridor have a direct bearing on an individual's well-being, from economic stability to a person's physical environment, education, access to food, social connectedness and health care.
The technical name for these factors are social determinants of health, defined by the CDC as "community-wide approaches aimed at improving population health."
"The most important social determinant is your neighborhood, where you live, work and play," Henderson said. "It's making sure you have access to fresh fruits and vegetables, and safe places to be active, to build relationships with neighbors."
ROUNDUP — Musselshell County, home to two grocery stores and about 4,500 Montanans, made national news earlier this month when a Washington Po…
Research has shown that the more people are connected to their communities, she said, the less stress they experience and the more resilient they are in the face of adverse events.
In 2016, the Kresge Foundation awarded Healthy by Design a FreshLo planning grant to develop a healthy neighborhood plan. The goal of FreshLo, which stands for Fresh, Local and Equitable, is "to strengthen low-income neighborhoods by integrating art, community and local food resources to promote neighborhood revitalization," according to the foundation.
The South Side was chosen for a couple of reasons, Henderson said, including its status as a food dessert.
"We knew through the Healthy by Design needs assessment data that people living in lower income households have challenges with eating healthy foods," she said. "And we felt we had a relationship there, through our Gardeners' Market at South Park."
Henderson and other members of the team worked with South Side residents to answer the question of what would make their neighborhood healthier and more vibrant. The priorities that came out of that work were better food access — including a grocery store and a community garden where people could connect and learn — and a neighborhood brand that incorporated public art and historical recognition.
A clearer identity
Healthy by Design then secured a three-year implementation grant from Kresge in 2017 to work with a neighborhood steering committee on the goals they established. To give the neighborhood an identity, the group came up with the brand "Bright Side of the Tracks."
Twelve entryway signs with that slogan have been placed around the neighborhood. People loved the slogan, Henderson said, but they felt there needed to be a historical component since the South Side was the first neighborhood in Billings.
So in addition to the signs, the Healthy Neighborhood Project organizers partnered with the Western Heritage Center to collect oral histories from longtime residents.
Lauren Hunley, community historian at Western Heritage Center, said she's worked with "between 15 and 20" people to record their stories and had at least a few more scheduled.
Sharing their personal histories give the area's residents a chance to change perceptions of others in Billings, Hunley said.
"For many South Siders, they're very proud of where they live, they love the sense of community," she said. "They are very involved with their neighborhood, and those things tend to be missed by people who don't live in that community."
Those histories will be linked to specific locations on the South Side and will be used to develop walking tours, Hunley said. 
Another creative place-making effort involved inviting South Side artists and others to create traffic signal box wraps. The colorful wraps, which capture the neighborhood's history and diversity, can be seen at points along State Avenue, and the hope is to add more of them.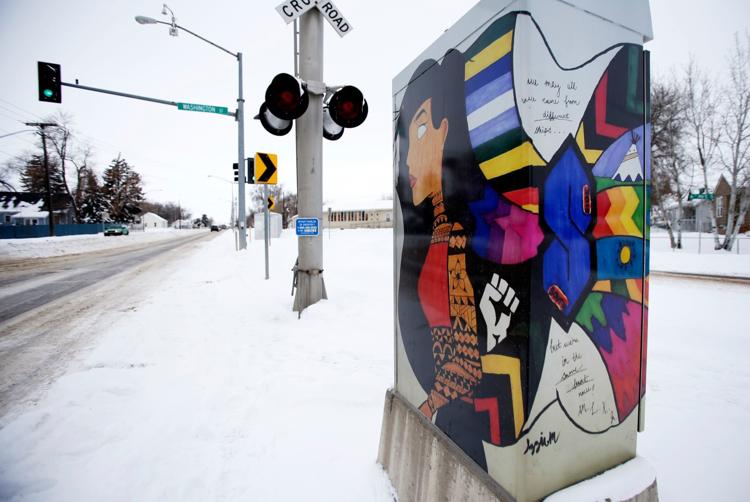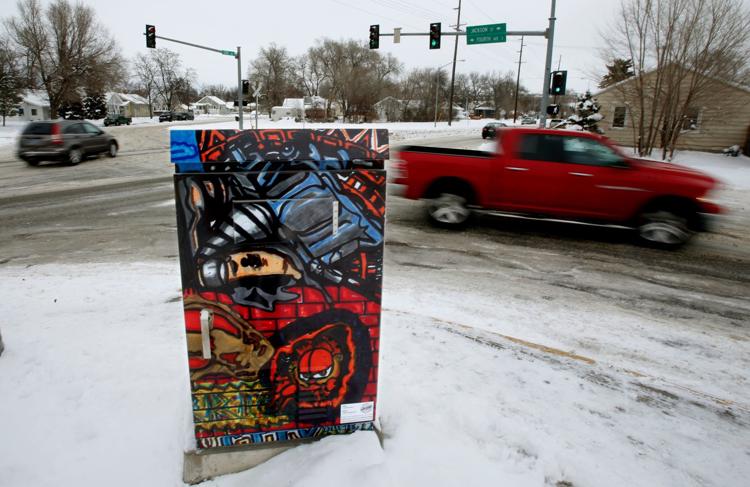 Longtime South Side resident Linda Deavila was hired in January to continue to guide the place-making efforts. She works 10 hours a week, finding other opportunities to add public art, including rallying residents to work together on a mural.
You have free articles remaining.
Deavila said she loves the positive note the "Bright Side" signs add to the South Side. "This is so great because the South Side is a great place to live," she said.
In the past, Deavila said, other parts of town have had more of a sway in decisions than the area south of the railroad tracks. She sees the Healthy Neighborhood Project as giving South Side residents a voice in the future of their neighborhood, something they haven't always had.
Boosting food options
Healthy by Design completed its eighth Gardeners' Market season in October. The market, held at South Park weekly mid-June through early October, provides access to fresh, affordable local produce. The market has continued to grow, in customers and dollars, Henderson said.
"We just got a new three-year grant to promote the market among seniors and try to recruit more vendors," she said. "For us, the market was a springboard into the Healthy Neighborhood Project."
The past six months have been spent creating a steering committee for the proposed grocery store, including what such a store would include. That could be a coffee shop or a gathering space to help build community.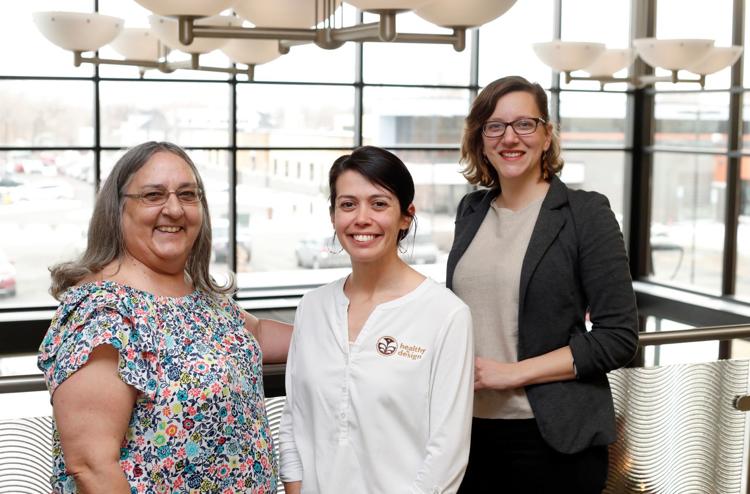 Marguerite Jodry, who lives in the neighborhood and is chairperson of the Southside Task Force, was hired 20 hours a week in early January to lead work on a business plan. The goal is to wrap up work by the end of the summer.
Jodry, who owns a vehicle, acknowledges that she can go anywhere in town to shop for groceries. Others aren't so fortunate.
"I have a lot of neighbors on my block and their only transportation is walking or a bicycle or public transportation," she said. "I see them riding their bikes with bags hanging off them, and it's just not ideal."
Jodry sees the essence of her job as finding the intersection between what the community wants in a grocery store and what resources are available to make that vision a reality.
Until the 1960s, most of Billings' grocery stores were small, neighborhood grocers. Eventually, super market chains expanded into the area. Fe…
"We have a sense that a full-service big box grocery store is just not going to work, and that type of model doesn't really build community," she said. "We want to come up with something in the community so they feel whatever this establishment is, it is theirs."
The store might be a place to hold cultural events, cooking classes or other events. It could be a kind of co-op or a place that offers a sliding-fee scale for shoppers. It's all up for discussion, Jodry said.
At Thursday night's meeting, 15 residents sat around tables at the South Park Senior Citizens Center, eating a taco dinner and throwing out ideas for a store.
Suggestions ranged from locating the store near a bus stop or offering a delivery service to including a children's play area and a community space to bring people together. Maybe include a deli, a coffee shop or a pharmacy, different people threw out, as well as a place that provides Wi-Fi.
What about volunteering at the store in return for free food, they asked. Or at least making sure food is affordable. Possibly make the store a nonprofit? Assure that it's handicap accessible. Hire South Side residents to work there and let it be a place where shoppers see familiar faces.
The mood was upbeat, but South Side resident William Harvey reiterated the urgency, living in a food desert with limited options.
"At the end of the day we literally have families eating out of the Family Dollar store," he said. "And we have a situation where the easiest place to access fresh fruits and vegetables on the South Side is if you're incarcerated at the Women's Prison, YCDF or women's pre-release."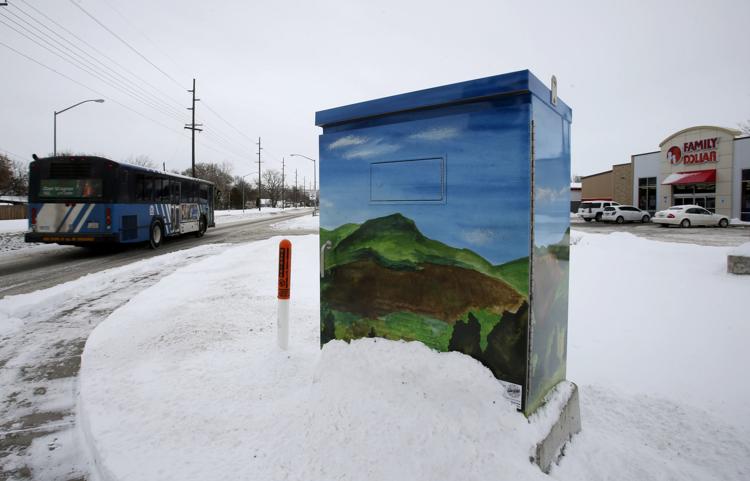 Opening a simple grocery store with fresh produce is the paramount goal, Harvey said, "and we can maybe work on all the niceties afterward."
Eric Bayse, executive director of Community Leadership and Development Inc., a faith-based nonprofit that works to improve the lives of people on the South Side, said a grocery store has been on CLDI's bucket list.
"The last five years it's been on our strategic plan, but for a lot of reasons it hasn't bumped up on our priority list, but not for a lack of need," he said.
Bayse has taken part in recent discussions about a possible store. One challenge he sees is how, from a business standpoint, a store can stay profitable on the South Side while also offering products that are affordable in a neighborhood where 21.3 percent of residents live below the poverty level — nearly twice as many as Billings as a whole.
That was the conundrum the State Avenue IGA confronted, after new owners bought the store in 2010. After three years, despite efforts to draw in locals, the store closed due to a decline in sales.
He also sees education as an important component, in helping people learn to cook healthy meals.
The Kresge grant for the Healthy Neighborhood Project will end in September. But Henderson hopes it will lay the groundwork for lasting change.
"We're building momentum for long-term change that will only be effective because we took the first year to build trust and get the questions right," she said. "Our role has been as facilitator to make sure that the community was guiding where (the project) should go."
---
Retrospective: 10th Avenue Grocery
Dog at 10th Avenue Grocery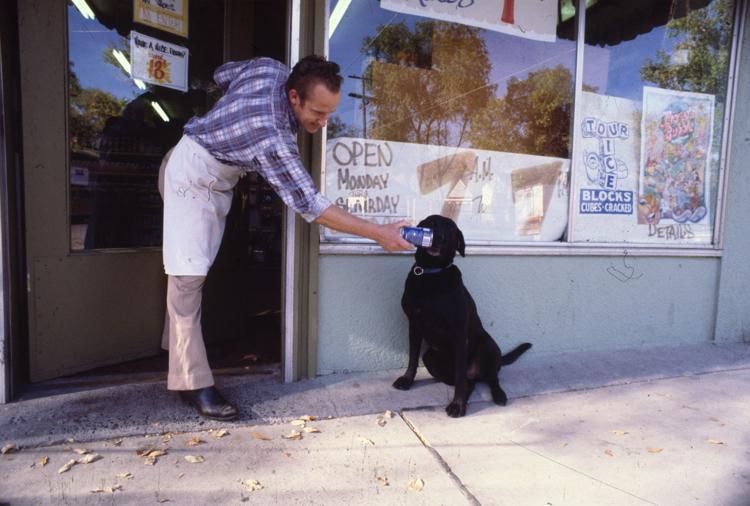 The 10th Avenue Grocery at 3115 10th Ave. N., 1983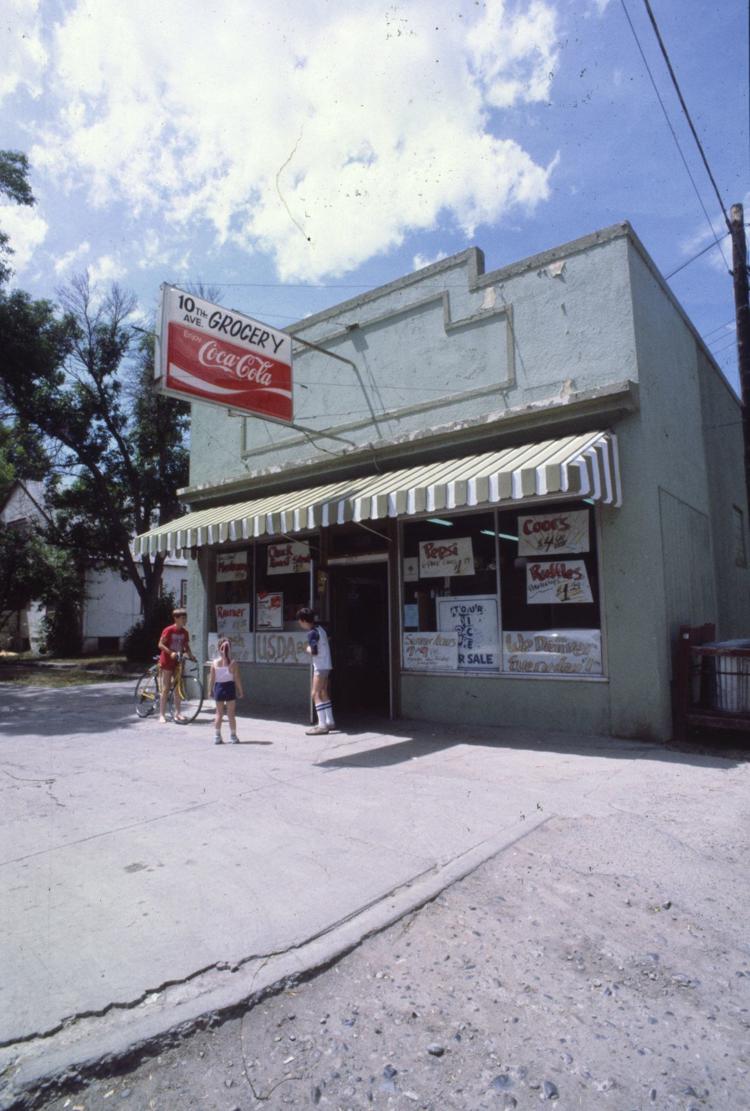 Checkout at 10th Avenue Grocery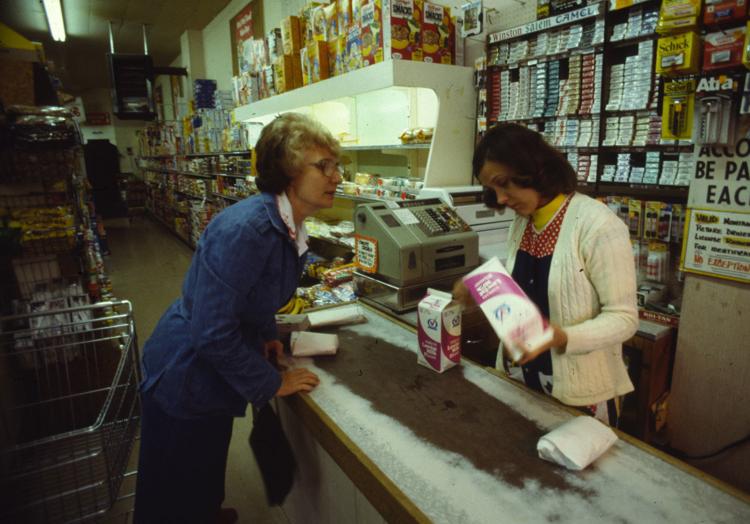 Children buying candy at 10th Avenue Grocery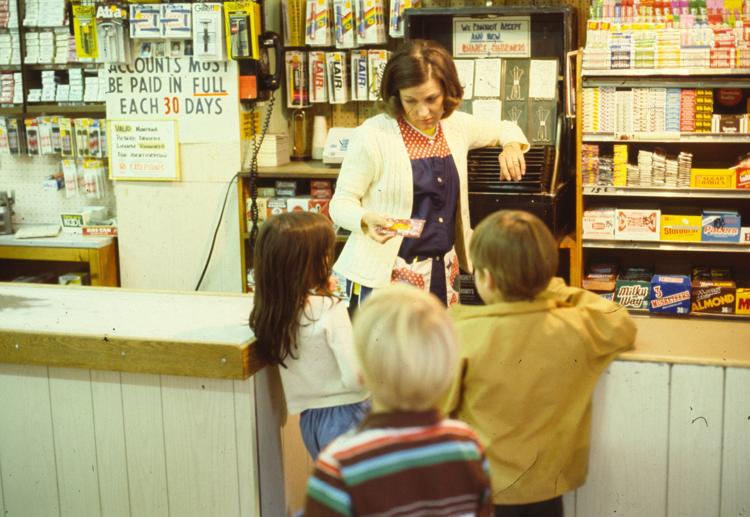 Accounts must be paid in full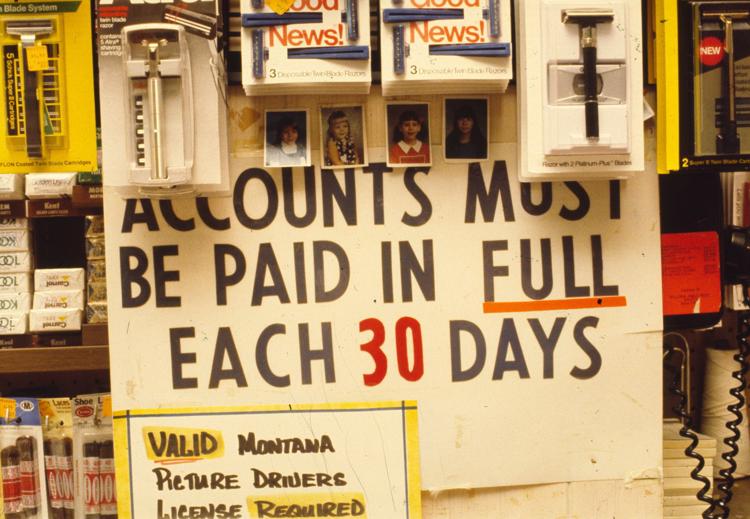 Children at 10th Avenue Grocery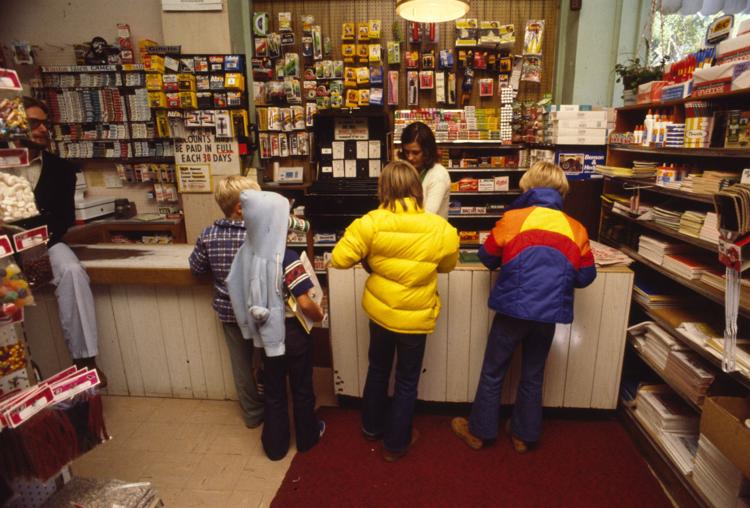 Hanging meat at the 10th Avenue Grocery
Open Monday thru Saturday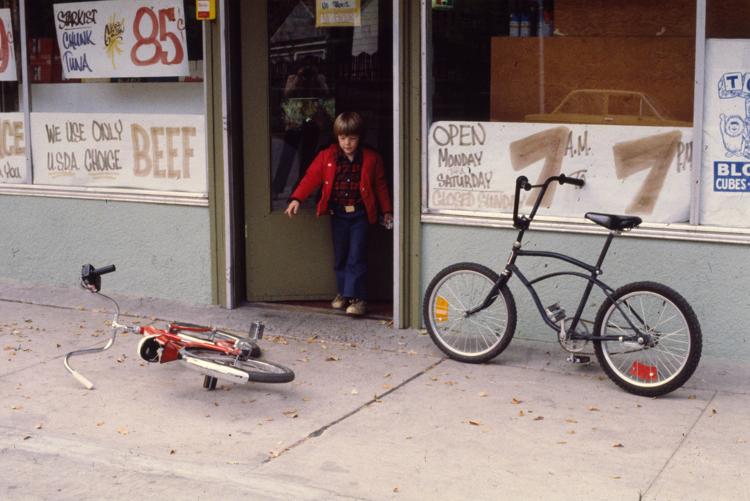 Candy selection at 10th Avenue Grocery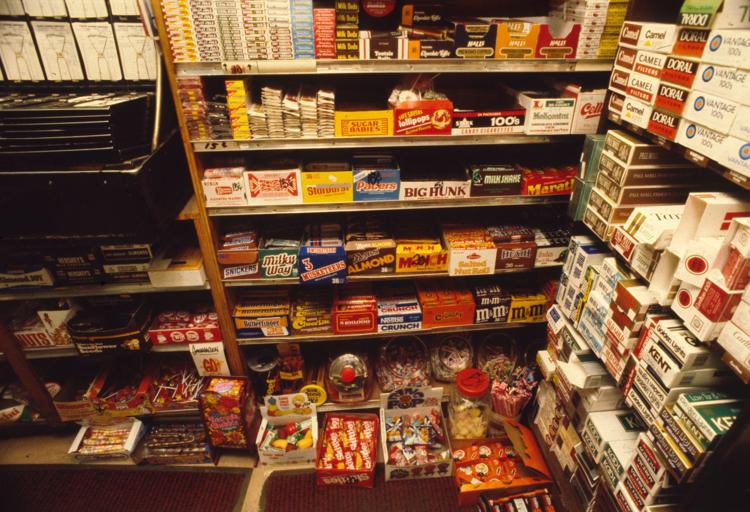 Meat counter at the 10th Avenue Grocery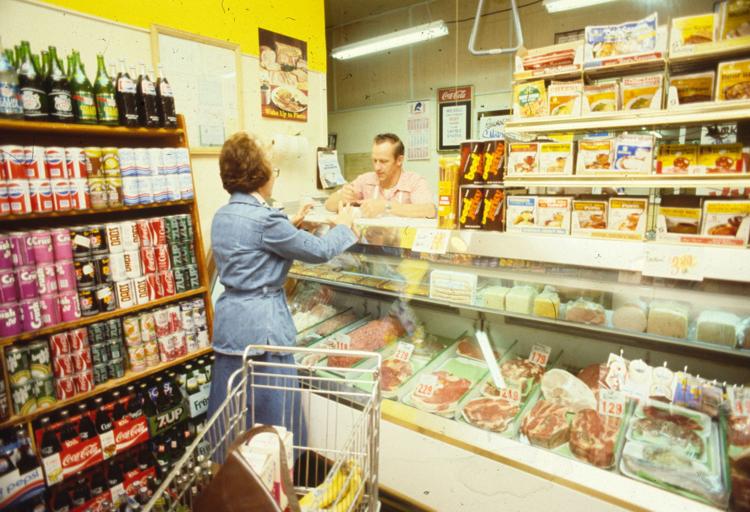 Thanks for stoppin' by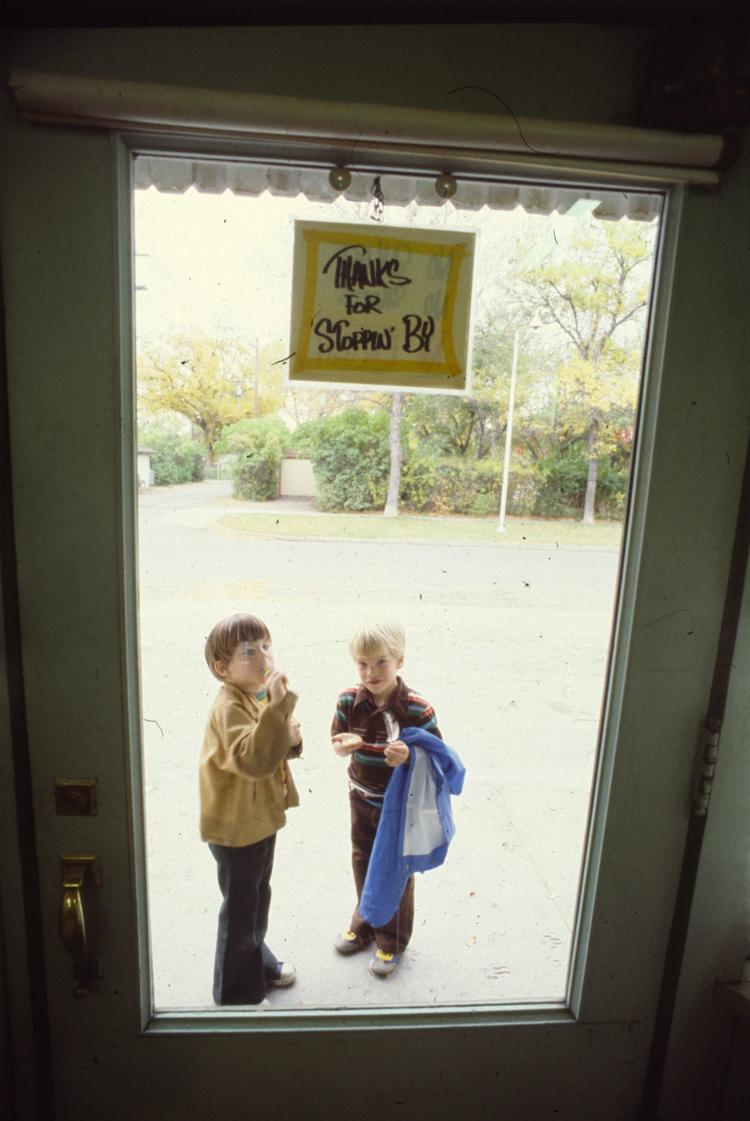 10th Avenue Grocery, 1994