Dozens of supporters of President Donald Trump gathered Wednesday morning to show support for efforts to overturn November's presidential election.
They gathered in front of the Granite Tower office of Sen. Steve Daines in downtown Billings where they waved at passing vehicles that honked in support and listened to event organizer Peggy Miller speak.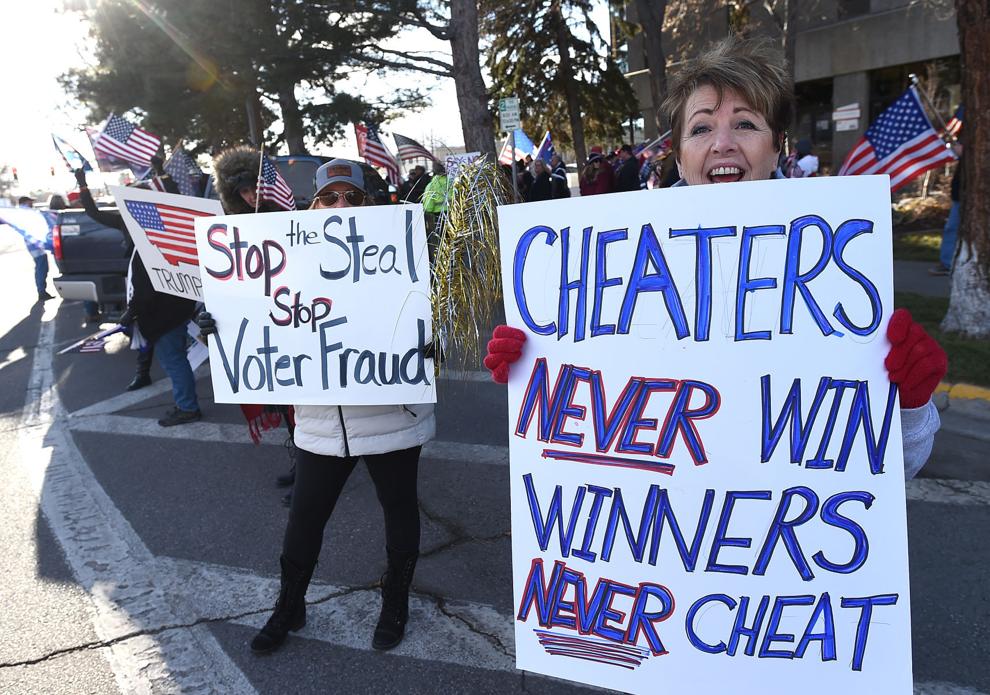 Similar rallies were held in Missoula and Helena, drawing dozens of Trump supporters who protested his loss at the polls in November and called the results of the election fraudulent.
At those rallies they called for keeping Trump in office and demanded that Vice President Mike Pence overturn the results of the presidential election.
Later in the morning, Pence issued a statement saying he wouldn't interfere with the certification and that he lacks the authority to discard electoral votes. 
The rallies across the state took place roughly an hour before a mob of Trump supporters in Washington, D.C., stormed the U.S. Capitol, breaking into the building, and forcing lawmakers to evacuate. One person was killed.
Accusations of election fraud were invoked a number of times during the Billings rally. In 62 lawsuits across six battleground states, Trump's legal team has been unable to prove that any significant voting fraud has happened on a scale that would change the outcome of the presidential election. 
Trump lost to Democrat Joe Biden, 232 to 306 in the electoral college and 74.2 million to 81.2 million in the popular vote.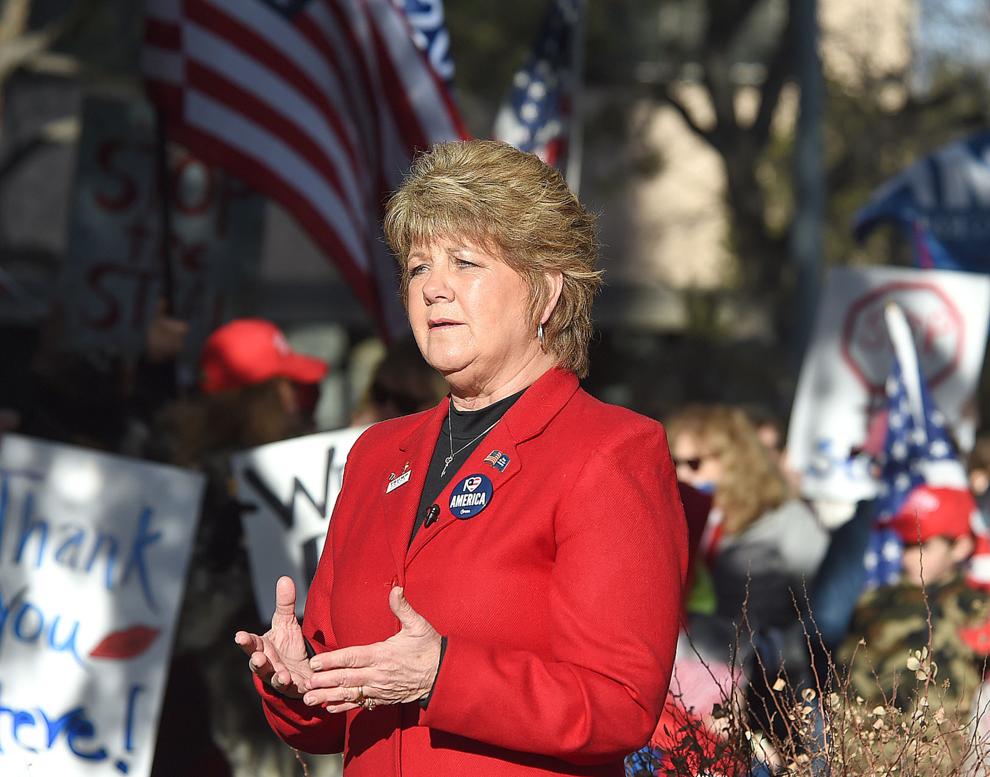 Supporters at the rally chanted, "USA," "Stop the steal" and "Thank you, Steve Daines." Daines, along with Montana's new congressman, Matt Rosendale, joined a group of Republican lawmakers who had planned to challenge the certification of electoral college votes in Congress on Wednesday. 
Late Wednesday, hours after the mob took over the U.S. Capitol, Daines issued a new statement saying he would support the certification of electoral college votes. 
"Today is a sad day for our country. The destruction and violence we saw at our Capitol today is an assault on our democracy, our Constitution and the rule of law, and must not be tolerated. As Americans, we believe in the right to peaceful protest. We must rise above the violence. We must stand together. We will not let today's violence deter Congress from certifying the election. We must restore confidence in our electoral process. We must, and we will, have a peaceful and orderly transition of power."
While addressing the group, Miller asked military veterans to raise their hands as she thanked them for their service and for defending their freedoms. 
"Like them, we are the troops too," she told the group.
She encouraged the group to continue to fight for the president and for the freedoms they believe are in danger.