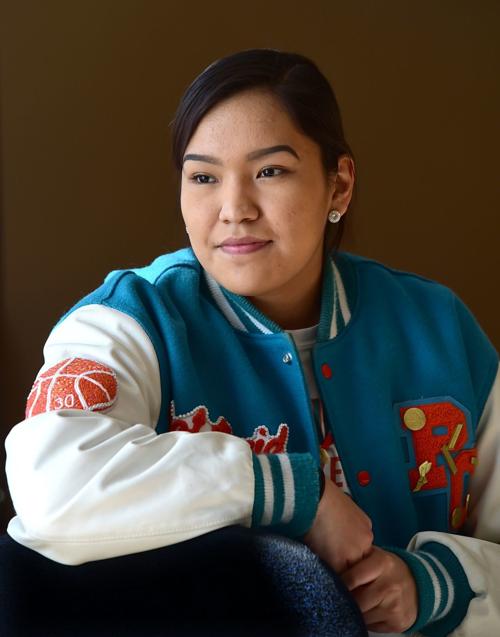 For a long time, Chamique Not Afraid's grandmother raised her. And then when the health of her káale — the Crow word for grandmother — declined, Not Afraid cared for her.
But when Nancy Bird Hat died during Not Afraid's sixth-grade year, the student found herself adrift. She missed a month of school, mired in grief and depression, with little motivation to return. She appeared to be likely to become one of a disproportionate number of American Indian students who drop out of school in Montana.
Instead, Not Afraid now wears pins from three sports on her letter jacket, adorned with a glittering 2019 logo — the year Not Afraid, a Plenty Coups High School senior, will graduate, acceptance letters from multiple colleges in hand.
She learned to channel the bond she shared with her grandmother from a source of grief to one of strength.
"I had to remember what she told me: your education is important, that's what's going to get you somewhere in life," Not Afraid said.
Early life
Not Afraid remembers learning to play basketball almost as early as she could walk. Her father taught her, but his presence in her life soon evaporated.
"It was just me and my mom and my grandma," she said.
Raised in Pryor, her grandmother largely cared for her, and her mother often worked, she said. Not Afraid is still close with her mother, but she views their relationship as more like sisters.
Her grandmother had earned her GED, Not Afraid said, but didn't graduate on time from high school.
Education didn't always come easy. In third grade, Not Afraid was held back amid attendance issues.
"I would go to school here and there," she said.
Part of that was due to the shifting caregiver dynamic between her and her grandmother and other relatives. Not Afraid picked up more and more duties at home.
When her grandmother died a few years later, neither Not Afraid nor her mother knew how to fill the void. School seemed pointless, hopeless. But after about a month, Not Afraid was persuaded to go back.
"At the time, it was like, 'Why am I here, why am I doing this?'" she said. But being engaged socially and academically, staying busy at all, helped her cope.
Basketball, especially, became a refuge. She took a game her father taught her and claimed it for herself, working on skills with other family but often on her own. As a school activity, the game became a light at the end of the tunnel, a reason for her to push herself academically to make sure she could stay on the court.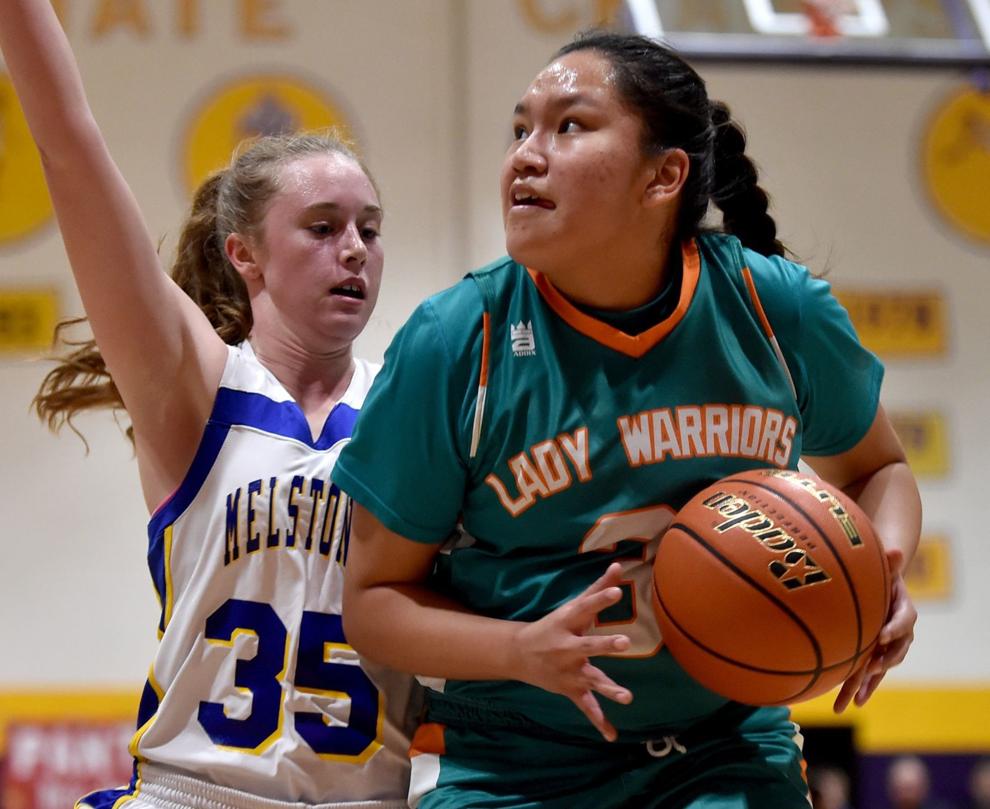 Plenty Coups High School principal Bianka Rock Above specifically cited Not Afraid's pride in her school and the community she grew up in as an example of her positive attitude and perseverance. 
But Not Afraid wasn't the only one who struggling with her grandmother's death.
"My mother was lost too," Not Afraid said. "I had to be tough for the both of us."
Not Afraid also leaned on her faith.
"I'd pray that I'd have a good day, and meet good people that would treat me well. I'd pray that I'd walk on good ground," she said. "I just put it all in God's hands and let him do his work."
She knew that she wasn't alone, especially on the Crow Reservation.
"On the rez, some (kids), it's hard, it's tough for them," Not Afraid said. "All they knew for their mother was their grandmother."
High school
It still hasn't always been a smooth path. Not Afraid suffered a knee injury her junior year that kept her off the basketball court.
"I pushed my (school) work aside," she said. "When things get rough, I kind of fall, and act like I can fight the world, but the world just fights me back."
But she persevered, coming back from a back injury she suffered in a car wreck in 2018. The Plenty Coups Lady Warriors have excelled this year, roaring out to a 14-1 start.
Not Afraid plans to attend City College in Billings next year to study nursing, a career choice inspired in part by caring for her grandmother.
"I just like helping people, caring for people," she said. "It should actually come naturally."
But Not Afraid's favorite subject in school is English, especially writing. She frequently writes on her own in a journal-like style — nothing formal, she notes.
Her grandmother is a frequent subject.
"I wrote about how things would be, how things used to be, how I miss her," she said.
"I'd pray that I'd walk on good ground. I just put it all in God's hands and let him do his work."

— Chamique Not Afraid, Plenty Coups High