Construction on the multi-million dollar remodeling of the Billings Logan International Airport will increase the number of gates, concessions, restrooms and overall square acreage of the facility, and construction could begin by July 2019.
Current plans for $40 million project were shared with members of the public who attended an open house Thursday night at the airport operations center.
"We've been kicking this idea around now for about five years," Director of Aviation and Transit Kevin Ploehn said. "One of the things that people don't realize is that our existing concourse was built in 1970. So by the time this project is done, it will have been 50 years."
Floor plans show that additions to the facility will be made along the northern end of the airport's current structure.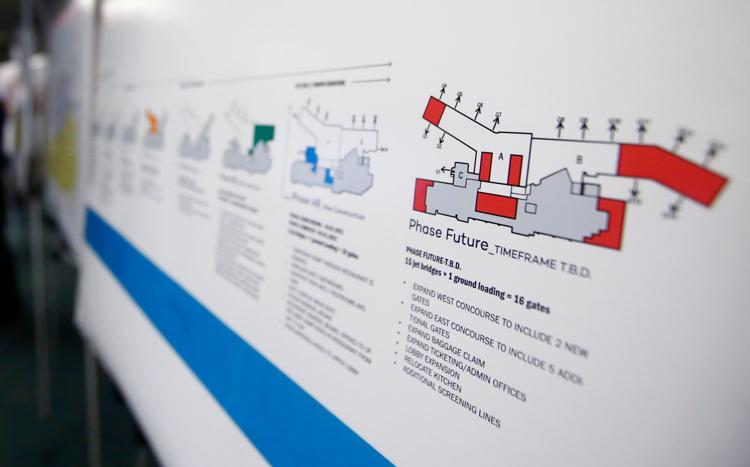 It should take approximately 18 months to complete the new west wing on the airport, and work will move from west to east, said Heather Mosser, a Morrison-Maierle engineer assigned to the project. The entire project is estimated to be finished in three-and-a-half years. 
When the project is completed, there should be a total of eight gates at the airport, with space for future additions of two more gates on the western wing of the airport and four on the eastern wing of the expansion, said Bill DuBeau, architect and principal with A&E Architects.
You have free articles remaining.
Keep reading for FREE!
Enjoy more articles by signing up or logging in. No credit card required.
DuBeau described a floor plan in which travelers will enter the airport and ascend a level to reach security. A restaurant is planned nearby, outside of security. Once people have made it through security, they will enter one of the more highly budgeted portions of the remodel, an area described as "The Great Room." 
That high-ceiling area situated between the east and west wings will provide views to the north through a series of large windows and could have a pub-style restaurant, a grab-and-go concessions stand and mix of seating styles to encourage relaxation or provide work space.
The idea is to make the Great Room a signature space capable of drawing travelers away from their gates and to concessions.
There is a grade change of 17 feet along the new construction site from west to east, said A&E Architects interior designer James Kordonowy. Despite that challenge the hope is to provide people with clear lines of sight from the Great Room area down to gates on either end of the airport in an effort to allow travelers to feel comfortable venturing away from their gates.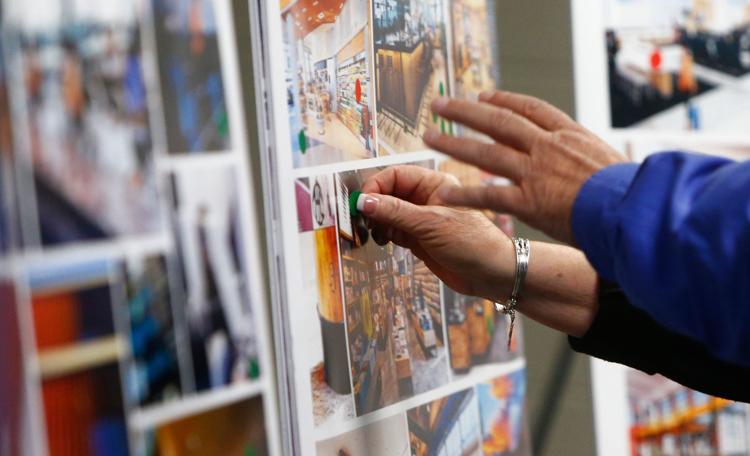 Interior design plans are expected to incorporate influences of regional geography and culture, and Kordonowy pointed to several different large wall spaces and other central points of travel where regional artwork could be showcased. Natural light also features heavily in design plans.
Concept art and floor plans should be available on the airport's website Friday, Ploehn said. A survey for feedback is also available on the airport website.