Mother nature has had the lawn-watering covered so far this year. 
Consistent rain through May and June and an especially wet July have green still clinging to the landscape in places where the summer heat has usually started to parch plants. 
"This has been a rather wet summer, and it was a rather wet spring," said National Weather Service meteorologist Julie Arthur.
May was cooler and had about average rainfall in Billings, but some areas were swamped; Sheridan, Wyoming, got almost four more inches of rain than normal. June in Billings was a bit warmer than normal, but had average rainfall.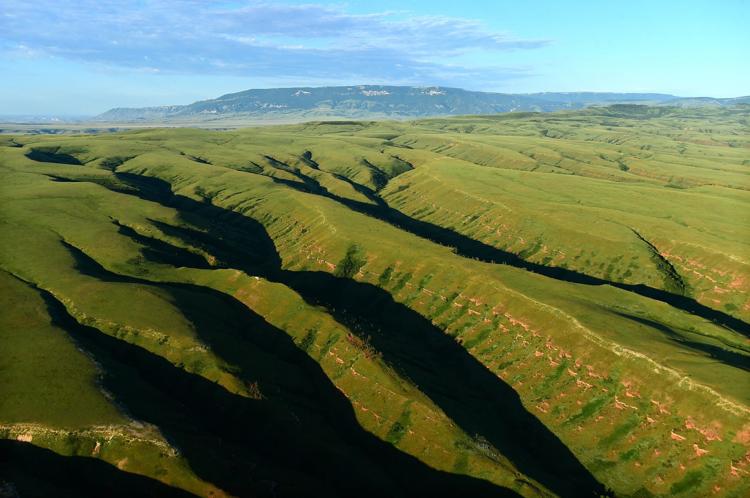 The Billings airport has registered about an inch and a half of rain, more than double what it usually has received at this point in July and already more than the average for the full month. Miles City has gotten more than two inches, and is 1.5 inches above normal. Columbus and Pryor are both about three-quarters of an inch above normal. 
The Mystic Lake dam in the Beartooth Mountains has gotten more than three inches of rain when it usually gets only about one inch at this point in July.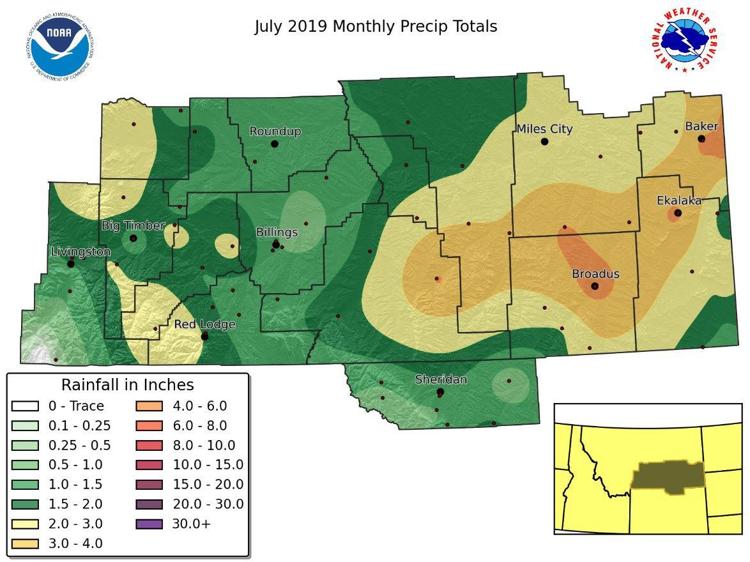 Two meteorological factors have helped fuel the rain. Air in the upper atmosphere has flowed in from the southwest, while lower air has brought in moisture from the east. 
"That's a recipe for thunderstorms, severe weather, and heavy rainfall," Arthur said. 
But that weather pattern is likely cooked; there's still some uncertainty in the forecast, but Arthur said that high pressure is likely to move in later this week.
"That could start us off toward a drying and warming pattern," she said. 
That's more typical of this time of year in Billings, where the fire department commonly spends the Fourth of July sprinting between grass fires.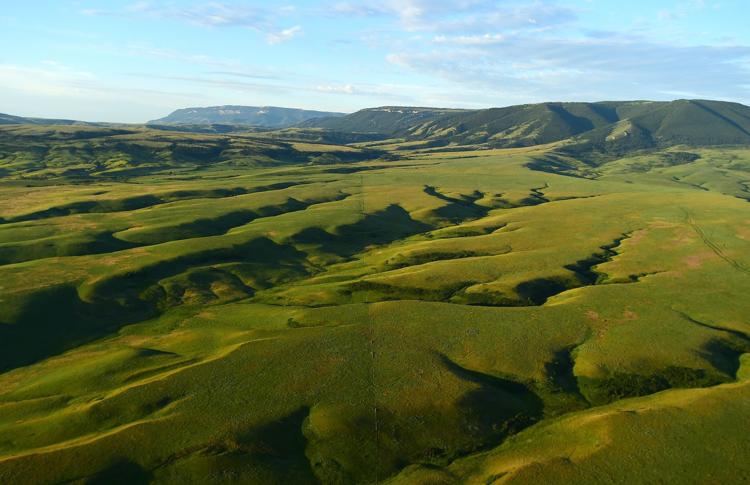 "There's definitely been a delay to the fire season we usually see, but that could change," Arthur said. 
The weather service is already warning of "elevated fire weather concerns" in southwest Wyoming. 
The most recent predictions from the National Interagency Fire Center call for a normal fire season for most of Montana, and an observed fire danger map from the Northern Rockies Coordination Center shows Yellowstone County and most of Eastern Montana split between "low" and "moderate" fire danger, with small isolated pockets of higher risk. 
However, fire officials frequently warn that conditions can change quickly when dry, hot weather sets in. 
After two days of severe storm warnings in a row, Billings will again likely be in the path of thunderstorms Monday.