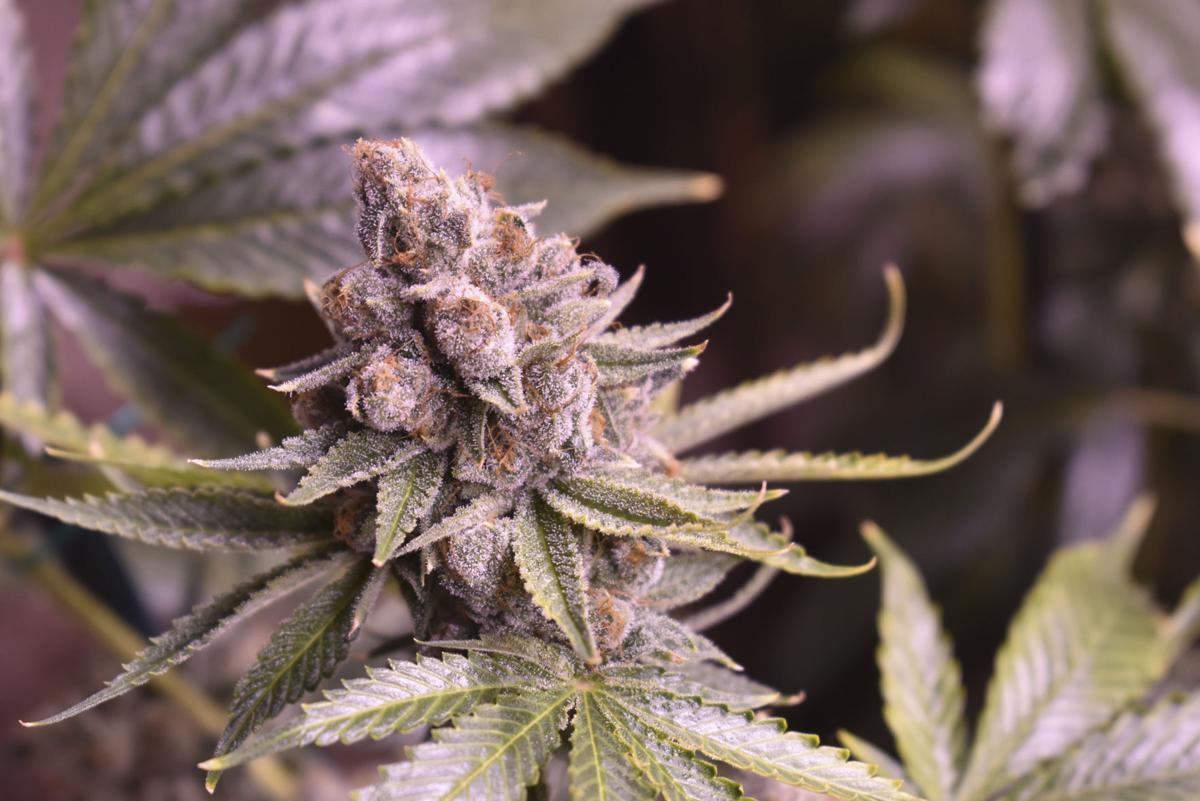 Billings residents will have as many as four locations in town where they can buy recreational marijuana once it goes on sale next year. 
City Council approved its first draft of recreational cannabis regulations on Monday and it caps at four the number of storefronts allowed within city limits. It also limits the amount of warehouse space where plants could be grown to 7,500 square feet. 
Businesses applying to the city to receive one of the four recreational marijuana dispensary licenses will be entered into a lottery with the recipients drawn at random. 
Adult-use marijuana goes on sale in Montana on Jan. 1 and state law allows medical marijuana shops to begin selling recreational pot that day, if those shops are in good standing with their municipal authorities. 
Those medical marijuana shops will then have 18 months to apply for a recreational marijuana business license if they intend to continue selling recreational pot.
Montana Advanced Caregivers is Billings' one active medical marijuana dispensary. Yellowstone County currently has 29 medical marijuana dispensaries. 
Much of the decision-making by the council as it worked to create recreational pot regulations was done under the shadow of the county, where regulations will be looser and dispensaries will be more abundant. 
The county, which is still working out its own recreational marijuana regulations, likely won't set a cap on the number of dispensaries and will do little zoning. Unlike the city, most of Yellowstone County has no zoning, meaning nearly any kind of business can set up shop where it likes.
State law breaks down the recreational marijuana industry into seven categories, from storefront sales, to cultivation, to distribution. All will be legal in the county at the start of the year. 
However for Billings residents, allowing recreational marijuana storefronts to operate within the city will be a ballot question. 
Billings residents have until Nov. 2 to vote on whether to allow retail marijuana dispensaries to open and operate within city limits. Should voters approve, the regulations approved by City Council on Monday night then will take affect. 
Council members debated at length over the last two months how best to zone recreational marijuana and where to cap the number of storefronts, knowing that access would be much more open in the county. 
The specter of county abundance in part motivated a handful of council members to propose that recreational storefronts within the city be capped at four, which was approved with a 7-3 vote.
A significant portion of council members' debate has centered on THC concentration, which the state limits to 35%. THC is the active ingredient in cannabis.
In the past, council members Pam Purinton, Roy Neese and Mike Yakawich had advocated for the city to limit THC levels to 8%. Purinton and Yakawich proposed Monday night that the council adopt the limit. 
At the meeting, Lenette Kosovich, CEO of Rimrock Foundation, an addiction treatment center, and Rod Ostermiller, executive director of the Mental Health Center in Billings, advocated for the 8% limit.
"Let's inject some common sense into a nonsensical situation," Kosovich told the council. 
Ultimately, council passed the city's new regulations without the 8% limit, opting instead to follow the state's limit of 35%.
City staff and other council members argued that trying to impose a THC limit different from the state would mean the city would have to set up its own lab, test the cannabis sold in the city and then enforce its limit, all while recreational marijuana sold in the county would be produced under the 35% limit.