Jennifer Lackman collected used clothing for five years to open Underground Fashion Exchange, but she's spent a lifetime in a family that resells things for a living. In October, she opened the clothing resale business in the basement of the family pawnshop at 2817 Montana Ave.
Western Pawnbrokers, which opened in downtown Billings in 1975, claims to be the oldest pawnshop in Montana, owned by Lackman's father Bert Nelson and her brother Andy. They also operate Farwest Gallery in the building, erected in 1903 that includes a 16-room hotel above.
"We never had anything new for Christmas," Lackman recalled. "Everything came from the pawnshop. It was always recycled."
That sense of reselling items stuck with her throughout her life, and her first car even came from her father's sense of the trade.
At age 15, after getting her driver's license, Nelson took a pair of diamond earrings out of the jewelry case and beckoned his daughter to follow him. He took the jewelry to a wholesale car lot, where her father brokered a deal for a '65 Mustang.
"That was my first car. We just made a trade," said Lackman, who would leave Montana after college and travel the globe with her husband, who was in the military, have two children, and eventually return to Billings four years ago.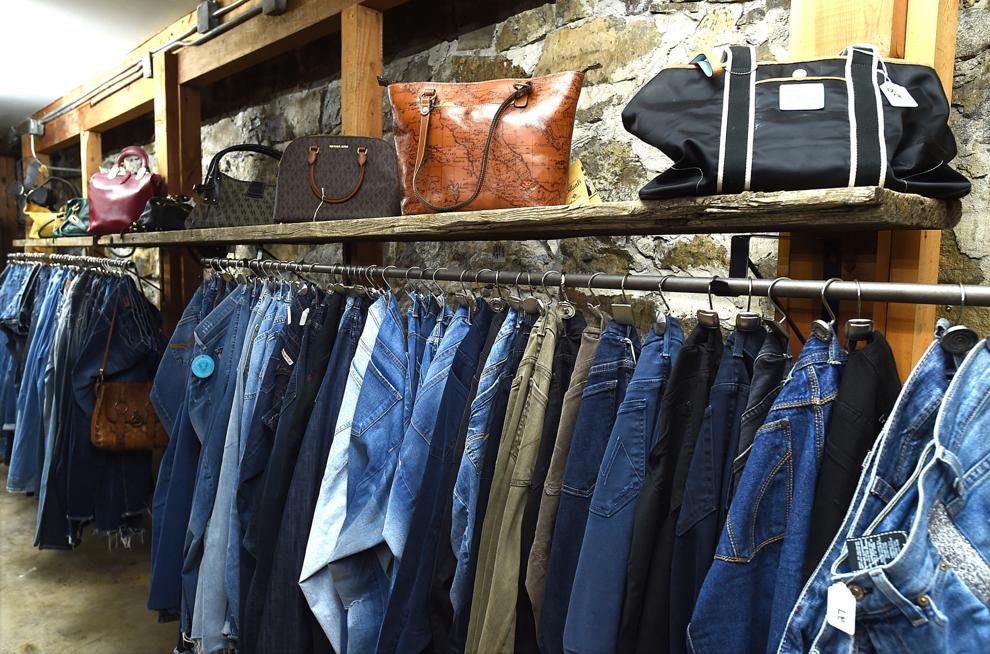 Lackman's clothing collection has been sourced from her own wardrobe, as well as her daughter's clothing from the past five years. She has also hits estate and garage sales, auctions and thrift stores, looking for quality clothing to resell with a focus on brands like Levi's, Carhart, Pendleton, and designer jeans, as well as unique and one-of-a-kind finds in the used bins.
"It's important to me," said Lackman. "There's too much stuff in the world. When you go all over the world and you live in Seoul … what they have to do with their garbage and how it's separated. That's their law, you don't get a chance to just throw things away. I just want to recycle everything."
"Fast fashion" has become one of the world's largest producers of waste, and on average a person in the U.S. will throw away more than 80 pounds of clothing each year. Unwanted clothing piles up in landfills and even textile recyclers, who ship the materials overseas, adding to global waste.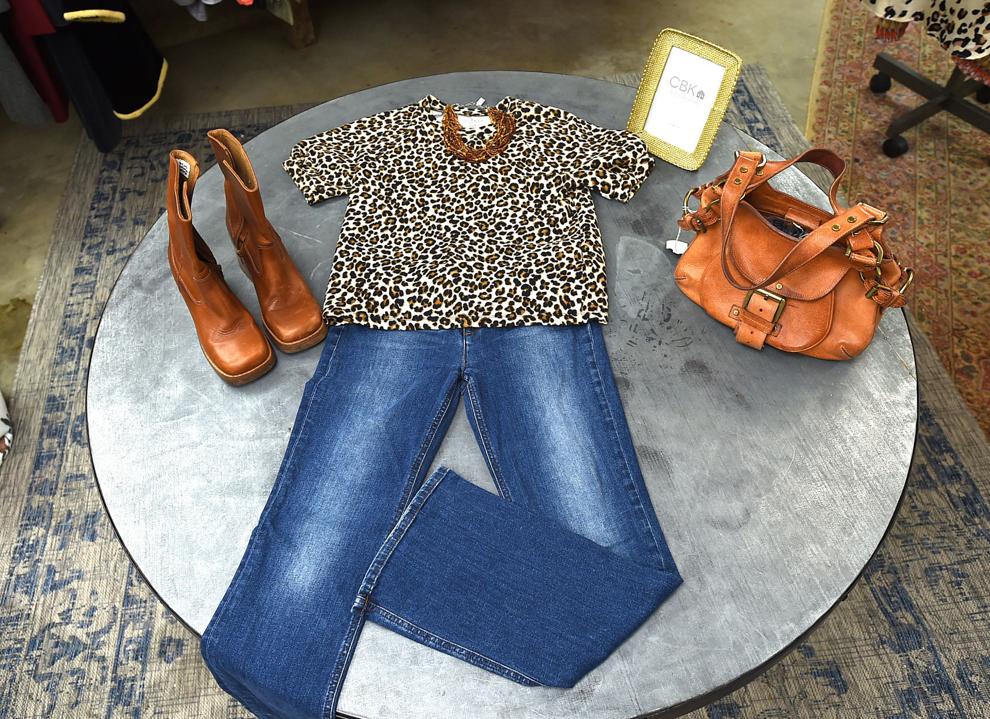 For Lackman, finding discarded gems is part of the fun. "There's nothing like a good find and something cool that I think someone else would enjoy," she said. "I can't even afford (to purchase new) some of the clothes that I have."
Being tucked away in the basement below Western Pawnbrokers and Farwest Gallery, Lackman is embracing the underground aesthetic. The small basement boutique encompasses one room, and Lackman takes clothing in on trade or pays cash for items, but does not consign clothes, making her an anomaly among the used clothing shops. She hand picks and curates the used clothing racks in a way that represents her own interests and personality. Chances are, one of the pieces of clothing a customer tries on will be one she once wore herself.
"I love seeing people happy," she said. "I love seeing people looking good and excited to find that one piece that they love."