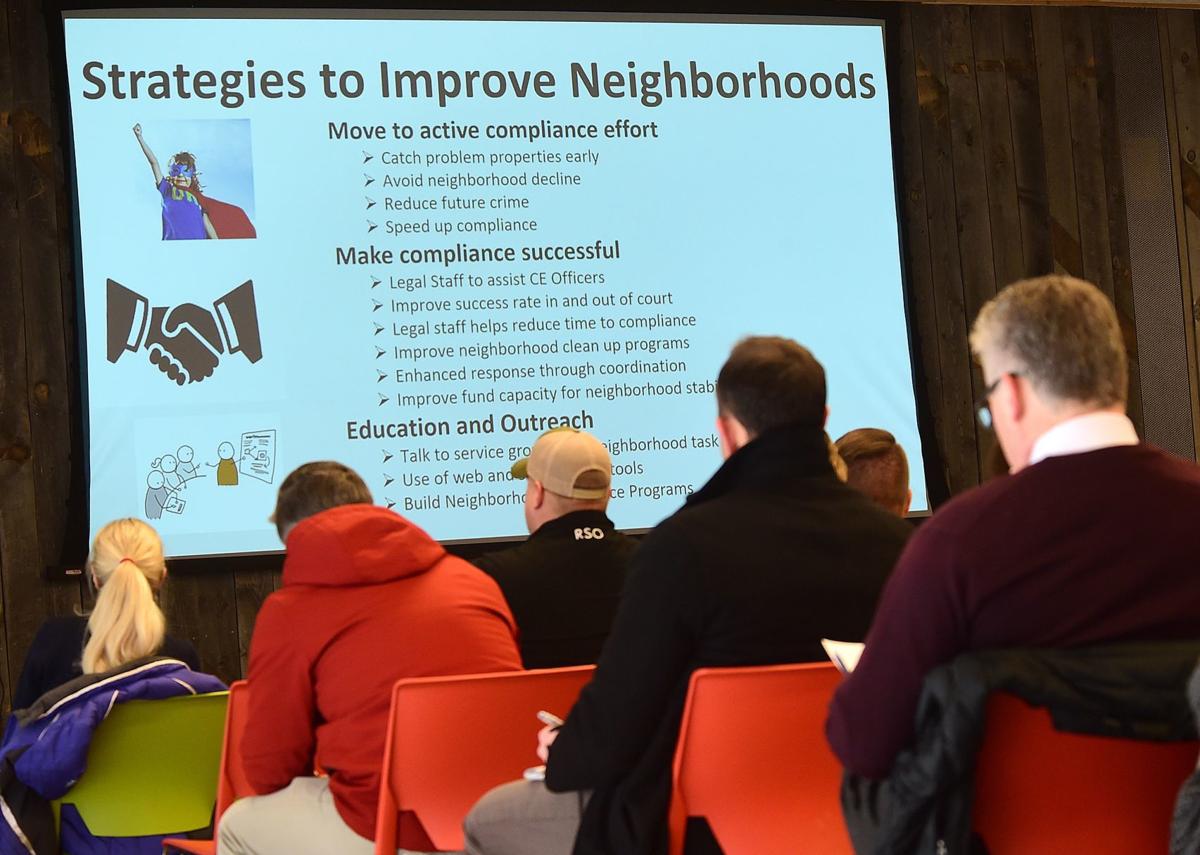 The City of Billings has taken its public safety show on the road hoping to get feedback from the community and to hone its message on how best to pay for improvements to police and fire departments, and municipal court.
On Thursday afternoon roughly 50 residents gathered at the library to listen to Billings Police Chief Rich St. John, Billings Fire Chief Bill Rash, city administrator Chris Kukulski and other city leaders and to ask them questions.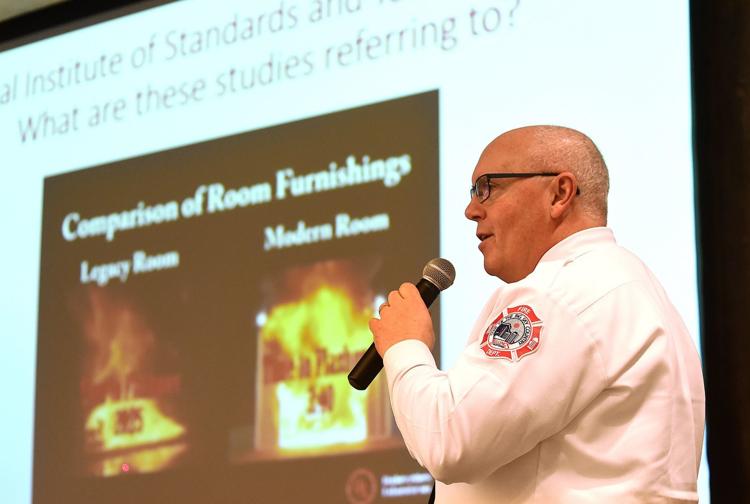 The majority of the residents who spoke acknowledged that Billings has increasingly struggled to keep up with its public safety demands. Calls to the police for service have increased exponentially during the past eight years and the city's violent crime rate is up, St. John said. 
Travel time for Billings firefighters to arrive at a call is double the nationally recommended time of 4 minutes, Rash told the group. Municipal court has seen its case load increase every year but hasn't hired a new prosecutor since 2007, said city attorney Brent Brooks. 
"I believe we have a crime problem," Kukulski told the group. 
However, those residents expressed concern about how to pay for increasing public safety services or whether to increase them at all. Billings City Council is weighing whether to seek a mill levy from Billings voters to fund expansions to the police and fire departments, emergency communications and municipal court. 
Jennifer Owen with the Billings Heights Task Force told city officials she believed that Billings shouldn't be in the business of preventing crime; that was the job of nonprofits and other community service organizations. She hoped the city would partner better with groups that serve the disadvantaged and needy in town to address some of those problems. 
Alan Lohof, a battalion chief with the fire department who attended the meeting as a resident, wondered what it would take to put in place a resort tax as a way to capture money from the tens of thousands of people who visit Billings every year and thus better pay for the city's public safety needs. The state Legislature has long debated the issue and has never approved a method for communities the size of Billings to do it. 
Lohof suggested residents take up the issue themselves as a ballot initiative as an end-run around the Legislature. Kukulski told him a private sector group is conducting statewide polling to find out if there is enough support to put together a ballot initiative on the issue.
City officials next will hold an evening meeting to gather community feedback on public safety at 6:30 p.m. Thursday in the Billings Public Library community room. 
---
Billings city reporter Rob Rogers' five favorite stories of 2019
City reporter Rob Rogers presents his five favorite stories of 2019.
Covering city government can mean a lot of wonky process stories about how budgets get approved and how roads are kept clear in the winter. 
These five stories stuck out to me because they tend to illustrate the human part of that news. In one story, a retired couple discover their home is slowly shifting as underground water pushes it into the street and the city is powerless to help. 
In another, a mom with young kids fights back against obscenity-prone vandals and works with the city and local graffiti artists to decorate the pedestrian tunnel her kids use to walk to school.
The process of governing a city is dry but important; how that process impacts the residents is what makes it meaningful. 
Get local news delivered to your inbox!
Subscribe to our Daily Headlines newsletter.