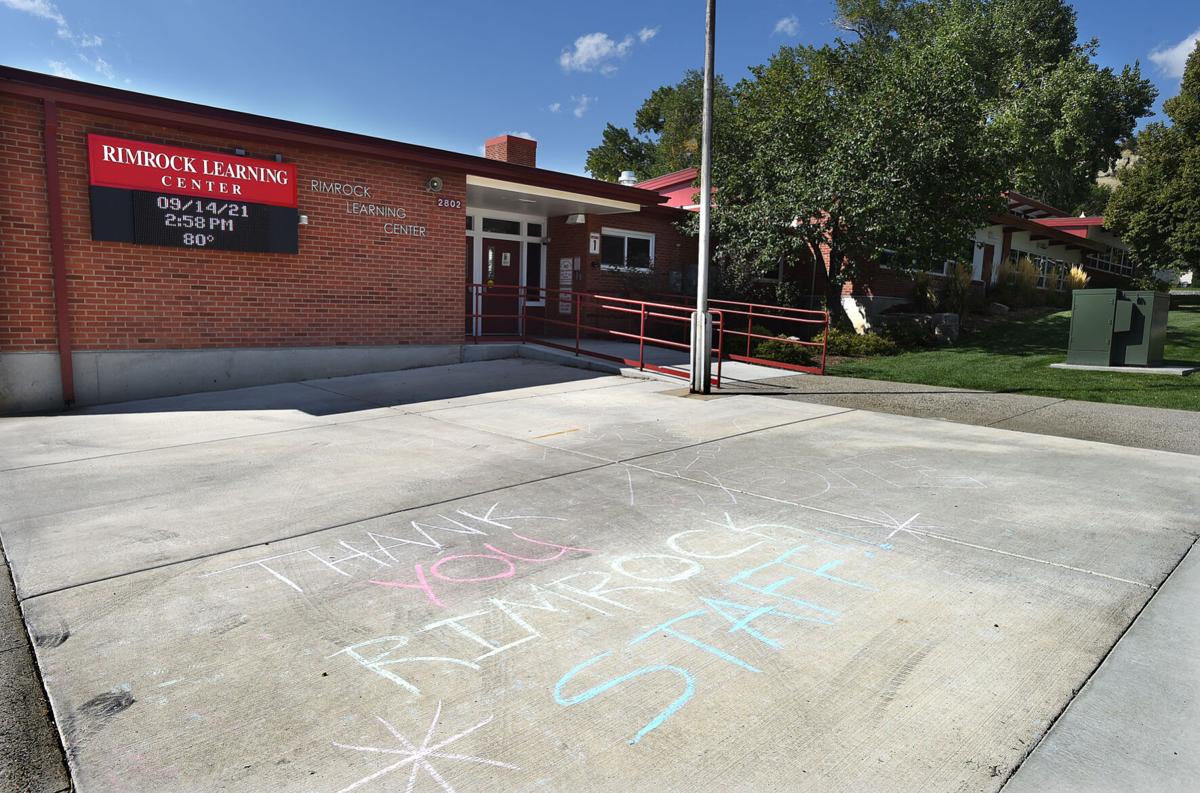 The Rimrock Learning Center has been closed for the rest of this week due to a high number of positive COVID-19 tests within the last week. 
Billings Schools Superintendent Greg Upham said the situation would be re-evaluated as the week goes on. The learning center houses the district's Early Childhood Special Education Academy, which has 22 staff members and around 100 students.
Last week between eight and 10 students went home ill, and by Thursday three Rimrock Learning Center staff were symptomatic, according to Upham. Those staff members were tested and the tests came back positive. On Monday another staff member was ill, but tested negative. Four others are symptomatic but test results were still pending Tuesday.
Upham said that Judy Povilaitis, the director of special education, recommended the temporary closure and that he supported her decision. 
"We decided that we would suspend for the remainder of the week at least to monitor if there were any more cases," Upham said. 
In total, Yellowstone County had 191 cases among its school-age population last week, according to a report released Tuesday by RiverStone Health. Last week's report had shown 180 cases in that age group for the prior week, which was up from 144 in the same demographic the week before. Of the total cases reported in the county last week 24% were among the county's school-age population, which is the same percentage as the previous week of case reporting.  
The Rimrock Learning Center temporary closure comes after there were another 92 COVID-19 cases last week among Billings Public Schools students, which is three fewer than the previous week. That marks the second week in a row the district, which has about 16,000 students, has reported more than 90 cases among students. While student cases were slightly down last week, staff cases were just more than double the previous week. 
Billings Public Schools had 25 confirmed cases among staff members last week. That's the highest number of cases reported among district staff in a week so far this school year. The prior week the district had reported 12 cases among staff.  
Upham said he was pleased with the small decrease in student cases but worried about the number of staff cases. 
"Obviously I'm concerned with the increase in the staff number. We will monitor this and continue to evaluate it," he said. "Our schools right now, we're okay."
While the outbreak of cases at the Rimrock Learning Center has resulted in a temporary closure, Upham said Tuesday afternoon that since last week no additional classrooms in the district had been quarantined. Case clusters last week led to the quarantining of a fifth-grade class at Newman Elementary, a first-grade class at Washington Elementary and a first-grade class at Boulder Elementary. Those classrooms were put into remote learning for 10 days from the last exposure in an effort to slow the spread of COVID-19.
"We're just working to stay in school to the best of our ability," Upham said. "That's what we're trying to do, and maintain as safe an environment as we possibly can."
The district is in need of more substitute teachers. Substitute teachers without a degree can make $125 a day, while people with certified teaching credentials can make $150 a day. 
"We do not have the same level of substitutes. Right now we're not in as good of shape as we were a year ago but we're moving forward," Upham said. "Anybody that would be interested in substitute teaching would be welcome." 
In total, Billings Public Schools have reported 241 cases among students and 51 cases among staff so far this school year. Of those case numbers, 91 students and 26 staff members at the elementary level have tested positive. At the middle school level 46 students and 11 staff members have tested positive. At the high school level 104 students and 14 staff members have tested positive. 
Through the three weeks for which data is available, elementary school and high school student case numbers have been near equal, with the highest number of student cases among the high schools by a margin of 104 to 91. Elementary school staff members have so far had more positive cases on a weekly basis than middle and high school staff members, with 26 total compared to 11 in middle schools and 14 in high schools.
The Montana Department of Public Health and Human Services is planning on Wednesday to release its first report of the school year on COVID-19 cases in Montana schools.
Jon Ebelt, a public information officer with DPHHS said the first report was being released this week because several schools needed training related to the report, and that the department has also been updating its communicable disease database "to better capture school case information." Additionally, Ebelt said DPHHS needed time to collect and analyze the data for the report.