Rocky Mountain College celebrated the opening of its new science building Wednesday ahead of the college's 140th anniversary celebration next month. 
"Today we celebrate what is the latest chapter in our evolution as we launch a new era for education delivery at Rocky Mountain College in the hard sciences," said RMC President Bob Wilmouth. "Over 90 percent of our students will come through this building, and this adds a new dimension."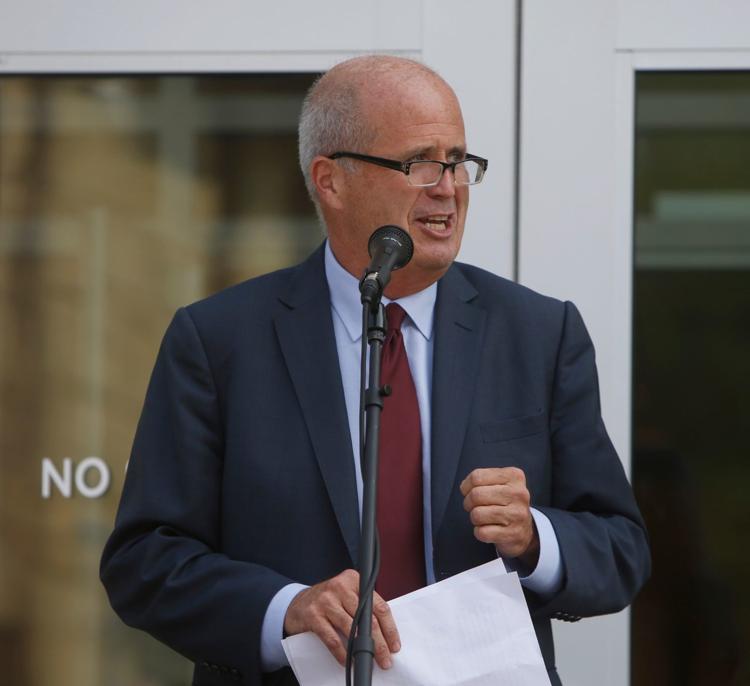 On Wednesday, the multi-story Dr. Charles Morledge Science Building's directory listed 13 rooms assigned to a range of scientific fields including biology, biochemistry, microbiology, chemistry, and anatomy and physiology. The building stands near the center of campus close to the football field. 
Family members related to the building's namesake, lifelong Billings resident and longtime ophthalmologist Dr. Charles Morledge, attended the event. Morledge's widow, Patti, helped Wilmouth cut the red ribbon in front of the building's doors.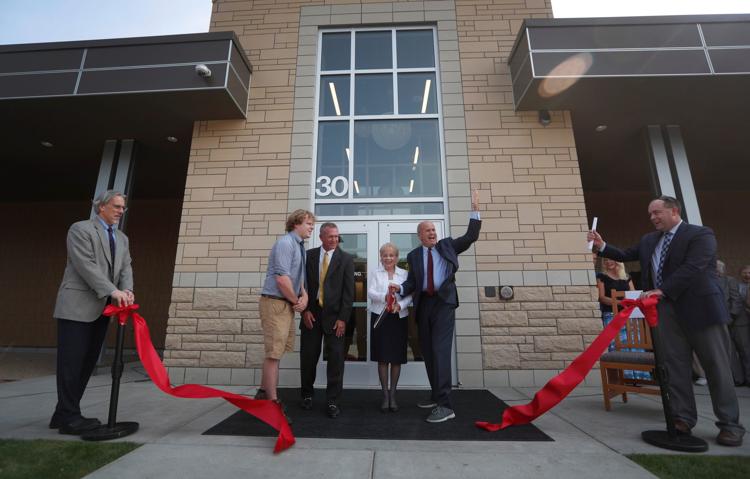 Morledge served on the Rocky board of trustees. His father, Dr. Roy Morledge, was also an opthalmologist, and his son, Dr. Scott Morledge-Hampton, practices opthamology at the Morledge Family Eye Clinic and Surgery Center in Billings. 
The building's namesake passed away about 11 years ago, Patti Morledge said. 
"It means a lot to me, a great deal," she said of the building's opening celebration, adding that her connection to Rocky Mountain College stretched back to her father, who arrived in Billings in 1941 and eventually became the president of the college's board of trustees.
"I just hope everyone loves it like I do," she said of Rocky. 
Construction wrapped up in the spring, and Wilmouth thanked the 85 donors and families who helped fund the building, saying their contributions were critical in supporting the nearly $10 million project, which took about 10 years to see to fruition.
You have free articles remaining.
The new building has already played a role in attracting one new faculty member, assistant professor of biology Rebecca Polich.
Standing inside Room 126, the Biology/Anatomy and Physiology lab, Polich held the door open for students and other attendees curious to get a glimpse of the new building's interior.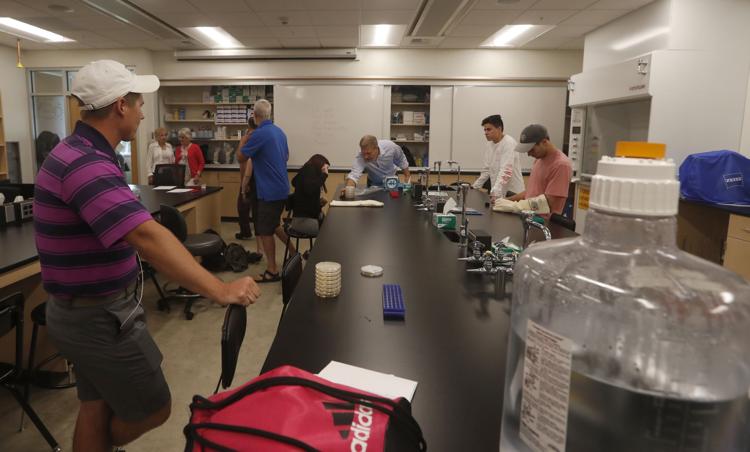 An adjoining cadaver lab, which Polich described as "state of the art," encouraged her to take a job at Rocky starting earlier this summer. She said she thinks it will also help attract students to the school's physician's assistant program and other science programs. 
"It's not a resource that lot of undergraduates have access to," and it will help boost student resumes, she said. 
Before the ceremony concluded, RMC Board Chairman Mike Walker spoke, when handed the mic off to Billings Mayor Bill Cole. 
"We are so dependent on our institutions of higher learning to lead in this community," Cole said. "If we're going to compete in the state and in our region, we're going to have to have a community that attracts millennials, that builds upon STEM, that offers an exciting downtown, that will allow that growth of our economy."
More than 100 people including students and faculty attended Wednesday's ceremony. 
---
Photos: Rocky opens new Dr. Charles Morledge Science Building