The groundbreaking ceremony on Monday for the new Billings campus of Rocky Vista University was held against the backdrop of the new school's completed concrete foundation and steel-beam skeleton. 
Dozens of state and community leaders along with medical school officials took turns turning over shovelfuls of dirt in front of the quickly rising structure. 
It wasn't lost on the guests — which included, among others, Gov. Greg Gianforte; Dr. David Forstein, RVU's president and provost; and Dr. David Park, RVU vice president and founding dean of the Billings campus — many of whom quipped about the quick turnaround from groundbreaking to construction.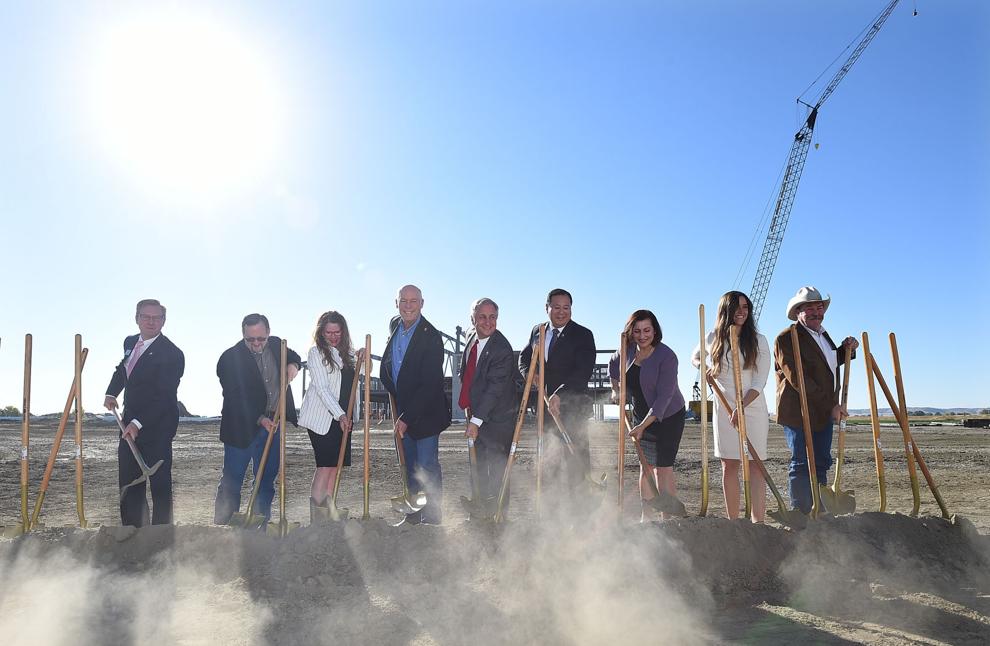 Gianforte, addressing the group, talked about the profound impact the state's first medical school will have on rural health care in Montana. 
"We're happy to have in you Montana," he said. "Having a medical school with a committed campus ... will help us recruit and retain health care professionals."
Citing state statistics, Gianforte said only 13% of Montana doctors are under the age of 40. More than a third are over 60, he said.
As the state's population continues to age, it will become increasingly important over the next decade to have a local pool of doctors from which Montana hospitals and clinics can pull, he said. 
RVU will be the first 4-year medical school in the state, and as such will have a significant economic impact on Billings and the surrounding region. 
Once up and running, the school is expected to create 350 new jobs in the city and generate $67 million annually in economic activity, said Allison Corbyn, director of new business recruitment, outreach and economic development policy for Big Sky Economic Development.
Big Sky Economic Development was the primary organization to recruit RVU to Billings.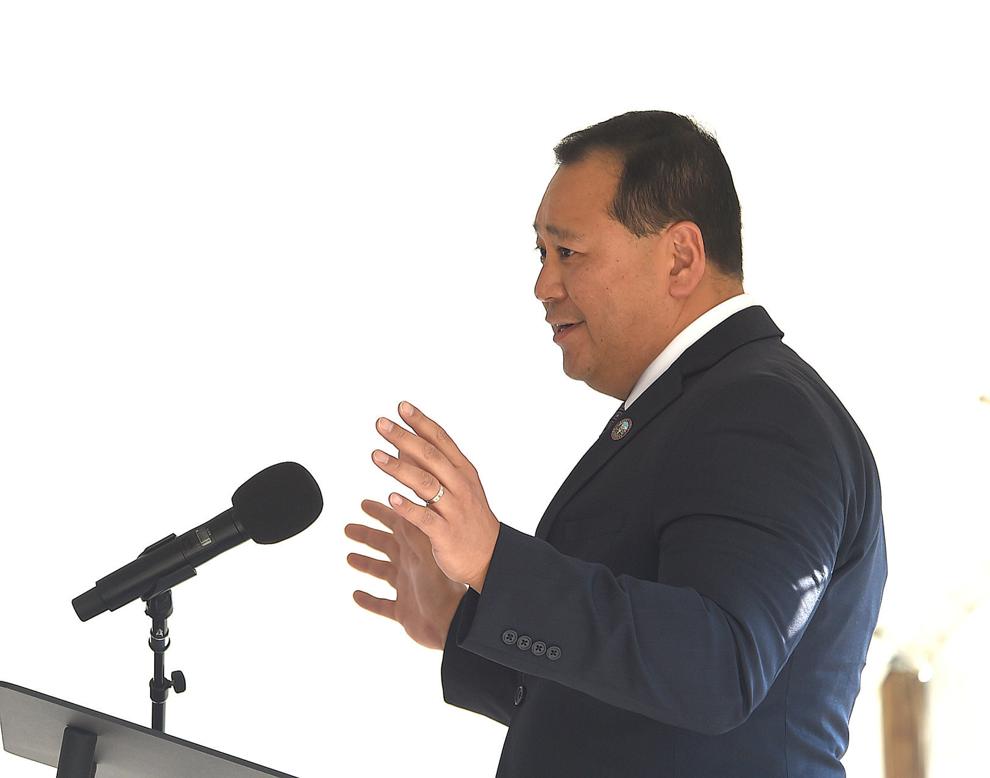 Park, RVU's vice president and founding dean of the Billings campus, stressed the importance of the school working closely with the region and becoming a part of the community. 
"Building a new medical school is a massive undertaking," he said. 
For it to happen and for it to work it requires all partners coming together in community. 
Attending Monday's event were Yellowstone county commissioners, Billings City Council members, the mayor and representatives from state government and the health care industry. 
Notably absent were officials from Billings Clinic. Earlier this spring Billings Clinic dropped out of talks to partner with RVU in providing rotations for graduating medical school students.  
In order for medical school graduates to become physicians they're required to participate in rotations with doctors in hospitals and clinics. The large number of projected graduates and small number of regional hospitals means providing rotations could be difficult. 
St. Vincent Healthcare and its parent company SCL Health will provide rotations here and in Colorado. Billings Clinic already partners with University of Washington School of Medicine through its WWAMI program. 
RVU's 12-acre Montana College of Osteopathic Medicine campus and 135,000 square foot state-of-the-art building in Billings has been under construction since early summer. Local contractor Langlas & Associates were selected as the general contractor earlier this year. The campus is scheduled to be completed in late 2022.
RVU-MCOM will become the third RVU campus in the Mountain West Region and the first in Montana. RVU's first campus was founded in 2006 in Parker, Colorado and a second campus was built in 2017 in Ivins, Utah.
RVU is accredited by the Higher Learning Commission and has programmatic accreditation from the American Osteopathic Association Commission on Osteopathic College Accreditation (COCA), Accreditation Review Commission on Education for the Physician Assistant, and the American College of Surgeons.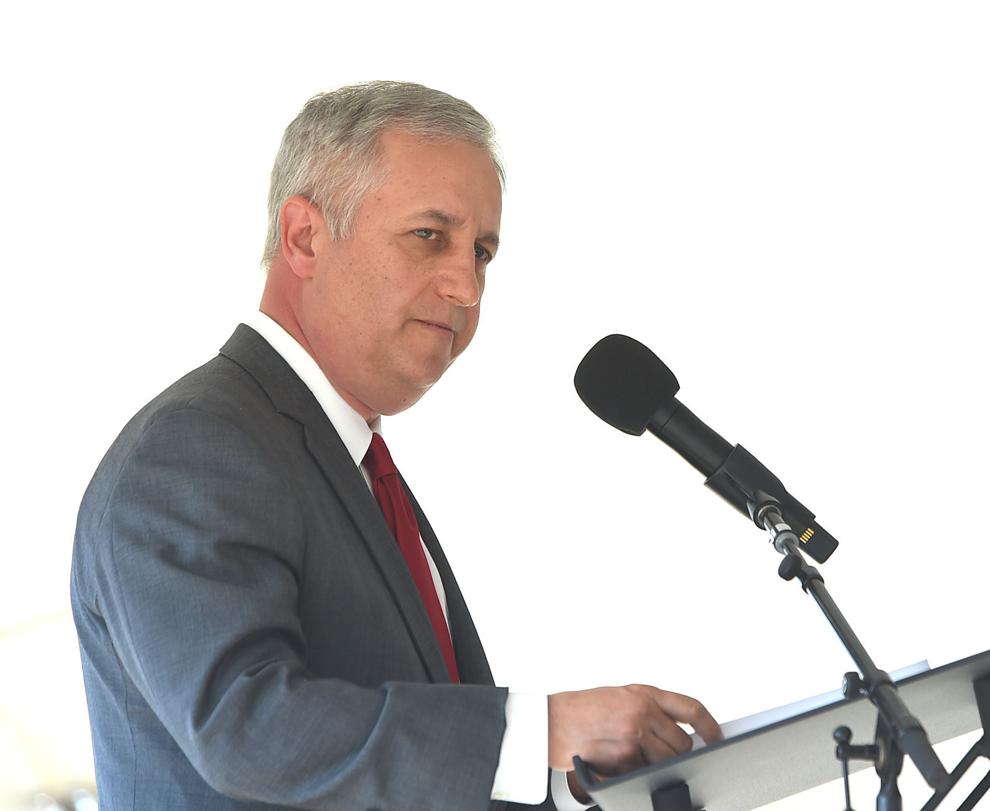 RVU-MCOM anticipates welcoming its inaugural class of 80 students in the summer of 2023, with a gradual ramp up to 160 students by 2025.
"Today is a special day for RVU. Bringing this beautiful campus to Billings will allow RVU to continues its mission-led focus of providing quality health care education while inspiring students to serve with compassion, integrity, and excellence," said Dr. David Forstein, president and provost of Rocky Vista University in a press release.