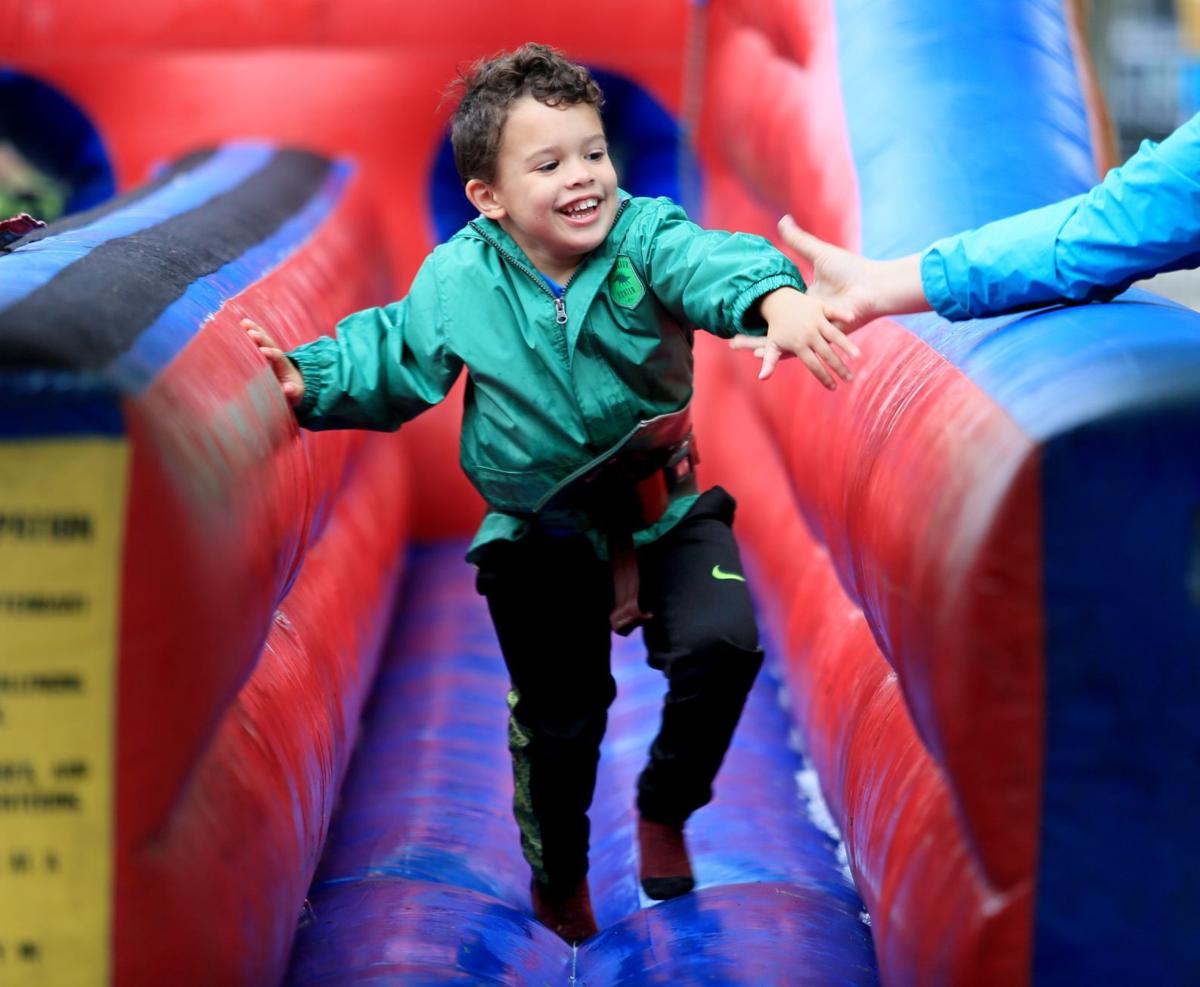 Volunteers from schools across Billings will staff school carnival booths Saturday at Pioneer Park, working the 26th annual Saturday Live. 
For Miles Avenue Elementary School, those games will include the like of Plinko and bean bag toss. But the money will go toward something decidedly more high-tech: new Chromebooks. Students use them for testing, math games and reading programs. 
"In this day and age, it's almost as necessary as a pencil," said PTA president Rebecca Raidiger. 
Saturday Live offers schools from across Yellowstone County a chance to raise money from a much larger pool than their own neighborhood. And, after two consecutive years of gloomy weather, predicted sunshine should help draw a crowd. 
"Hallelujah," joked Education Foundation for Billings Public Schools event coordinator Julie Whitworth.
"It's an opportunity for the entire community to come together in one place," she said. "It's everyone supporting everyone, not just 'I'm gonna support my school.' ... It's an opportunity for everyone to be on the same playing field."
On a good year, the event can rake in about $100,000 in revenue for schools operating carnival games and booths. Sponsorships bring in another roughly $50,000. 
For some schools like Miles Avenue, that could go toward technology. In others, it might add reading materials. At least one PTA is tackling an ambitious playground overhaul. 
In each case, it addresses a need that the regular school budget won't get to that year. 
"It increases the quality of the education that a child's getting, whether they have more opportunities to use technology … or whether they have opportunities at an inclusive playground to play side by side with kids that need adaptive equipment, or if a PTA has extra resources for library books," Whitworth said. 
"(A school) can ask (their) PTA for this, and (can) get extra resources. And that is dependent on, oftentimes, the level of commitment of that neighborhood school, whether it's financial resources or whether it's time."
Billings schools have significant variation in the income levels of families they serve — traditionally, schools with higher income levels can raise more money.
For the Miles Avenue PTA, Saturday Live is among its top three fundraisers on a good year, Raidiger said. But finding volunteers, both for the event and for the PTA in general, can be tough. 
Raidiger was "kind of thrown in" as vice president for the group last year. This year, she said the school has had an influx of new students, which resulted in good turnout at the first PTA meeting. 
"I was excited to see new faces," she said. 
Get local news delivered to your inbox!
Subscribe to our Daily Headlines newsletter.