School choice advocates gathered for a brisk midday rally Friday amid a sea of private school students.
The event on the Yellowstone County Courthouse lawn took part at the close of National School Choice Week, a movement that aims to give families more opportunities to use resources — often public funding — to send kids to private schools as an alternative to public systems.
"We're here to celebrate the diversity of educational experiences," said Jeff Laszloffy, the Montana Family Foundation president who emceed the event.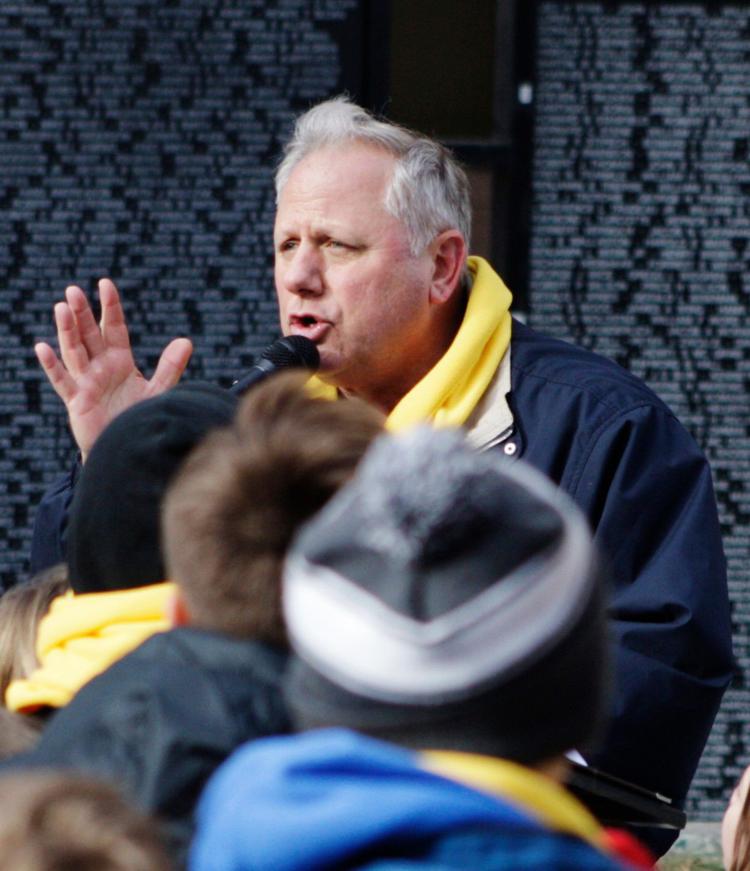 Most who attended the rally were students, who arrived on buses from St. Francis School, Trinity Lutheran School, Billings Education Academy and Billings Christian School. They received pizza and yellow scarves to help battle the cold breeze at the noon event.
Only about a dozen attendees gathered before the students arrived.
One of them was Dick Pence, coordinator of the Big Sky Worldview Forum, a Christian organization with events in Billings. He supports the expansion of school choice initiatives and said that they can help students who don't perform well in the traditional setting.
"It's probably that 15 percent that don't fit the public school system," he said.
You have free articles remaining.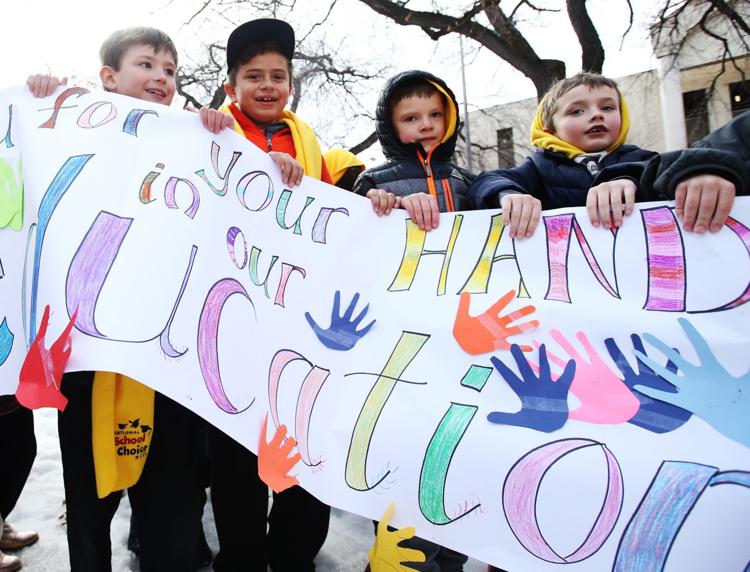 Montana has its own school choice program, which allows someone to donate up to $150 to an organization that can, in turn, offer scholarships for private school students. The tax credit system also allows for donations that eventually go toward public school programs.
The tax credit program is also the subject of a court case over whether religious schools can be beneficiaries. That case is awaiting a ruling from the Montana Supreme Court.
Speakers at Friday's rally included a youth pastor, a representative for U.S. Rep. Greg Gianforte and Jake Penwell, a representative for ACE Scholarships.
ACE provides private funding to students interested in public school alternatives. Penwell, like other speakers, presented their movement as an all-of-the-above opportunity.
"There's not a singular system that works for all kids, whether it be public or private," he said.
No public schools or related organizations were represented at the rally.