School shootings in 2018 supercharged the conversation about school safety — scenes of mass carnage from Parkland, Florida, and Santa Fe, Texas, brought renewed scrutiny to everything from gun control to door locks.
Panelists at a school safety summit Monday in Helena readily admitted as much. But as they discussed things like emergency planning, facilities, and arming staff, a consistent thread ran though their conversations on the first day of the 2019 legislative session.
"It's not just about guns in school, or it's not just about metal detectors," said Bozeman superintendent Rob Watson.
Watson highlighted a Bozeman grant-funded program that focuses on a trauma-informed approach — recognizing that students' exposure to traumatic situations affects their behavior and ability to learn, and that schools can try to address that.
Bozeman has a $3 million federal grant. As the legislative session kicks off, a host of bills will likely address school safety — and how to fund the myriad issues that come under that umbrella.
In Montana, one issue leaps to the forefront, at least statistically. And it's not school shootings.
Suicide
In modern history, two people have been killed in school shootings in Montana.
Mental health was repeatedly referenced at the Monday panel, but there was little explicit discussion of suicide.
Billings superintendent Greg Upham, who wasn't on the panel, in an earlier interview said hiring more "mental health professionals, kindergarten through 12th grade," should be the top safety priority for large schools.
Like Watson, he cited the importance of helping children with past trauma as well as students with clinical mental health problems.
"(Those students) are not in a position to learn," and in some cases, struggle with thoughts about self-harm.
"We need to be able to address that to even begin to educate the child," Upham said.
Upham has often cited the state's 400-to-1 accreditation ratio for students to school counselors as being far too high. Some of Monday's panelists said they have problems finding counselors at all.
Hardin
Chad Johnson has been on the job as Hardin's superintendent for about six months.
"I'm still looking for two counselors. I'm not going to fill them ... . I cannot get enough staffing to provide the services for all of my students."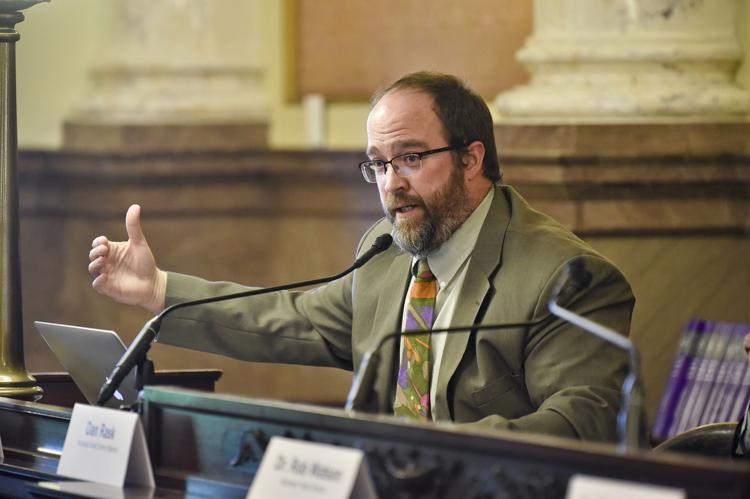 Johnson and other small school representatives cited educator shortages that are especially prevalent in specialty areas, like counselors. Factors in shortages include isolation, working conditions and pay.
Dave Perkins, the superintendent of Custer Schools in rural Yellowstone County, said that his wife took a $27,000 pay cut when they moved from Texas to Custer, Perkins' hometown.
Johnson also spoke about how specific incidents create a magnifying glass for schools' emergency response plans, citing an incident last year in which a student threatened another with a gun and a teacher subsequently hid the gun for the student.
Randy Middlebrook, an adviser for the Department of Homeland Security, and Dan Rask, who leads the Montana Small Schools Alliance, spoke about the importance of emergency planning for a wide array of situations.
Rask, whose group represents some of Montana's smallest, most isolated schools, said threats can include grizzly bears — a comment that U.S. Secretary of Education Betsy DeVos would no doubt appreciate after a similar comment she made in reference to arming teachers raised eyebrows.
But Rask said being prepared to handle a domestic dispute involving child custody between parents after school is far more likely.
Custer
Perkins' comments on the panel were largely about preparing for the unlikely.
Custer is one of only a handful of Montana schools that uses a law that allows trustees to let someone carry a firearm in school. Lima and Belfry were the only other schools who reported arming a staffer during a 2017 Billings Gazette statewide records request. Since then, Shepherd has also approved a policy creating a framework for arming a staffer.
Perkins emphasized Custer's distance from response hubs in the event of a violent incident, which the district estimates could be as long as an hour. 
"There has to be a response," he said.
He said Custer is too small to justify paying for their own school resource officer and that the county sheriff's department doesn't have the resources to provide widespread SROs. He also emphasized the district's training and screening policies for staff applying to carry a firearm. 
"I'm not going to suggest that every school do this," he said. "If I had my preference, I'd have an SRO in my school."
Perkins said the district is also implementing a suicide prevention plan.
"Those things are important. But the small schools have got some different issues than some of the large schools do," he said.
In a worst-case scenario, "I am not throwing a stapler."
Hardening
Other schools have focused on facilities.
In Elder Grove, just outside of Billings, the district installed a series of specialty door locks that can be automatically triggered using money from a grant.
Hardin has installed a check-in system that scans a driver's license and creates a name badge, but also conducts a cursory check against violent and sexual offenders.
Lockwood has a similar system, and recently remodeled its middle school entryway to funnel visitors into the office before they can access the wider school.
Billings applied a film to windows in entry doors in schools across the district, making it less likely that someone could break through. The district has also been investing in upgraded camera systems across its schools.
All of that can help, said Middlebrook, the Homeland Security expert. But it's not a guarantee. Districts need to know how technology fits into their larger security and emergency plans, not just "dumping money" into new gadgets.
Money
Any bills addressing topics brought up Monday will likely need money attached in one way or another.
Rep. Mary Ann Dunwell, a Helena Democrat, asked panelists about suicide prevention. She's carrying a bill that would create $1.6 million in grants for suicide prevention programs, and another that would create $1 million in grants for a mental health screening pilot program. Both are still in draft form.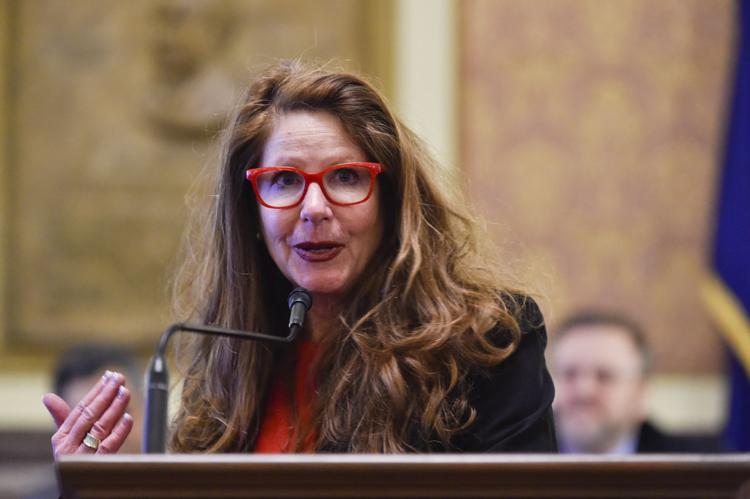 Watson spoke about another early legislative proposal that both Bozeman and Billings have backed, which would create a voted levy that could be used for school safety.
"Oftentimes we have to make really, really difficult decisions. … Do I hire enough teachers to make accreditation standards, or an SRO, or a mental health counselor?" Watson said.
Watson said the Bozeman community has been engaged in school safety discussions, to the point that parents have been volunteering to act as greeters for visitors entering schools.
"We just opened the discussion," he said. "We made sure folks understood, that it was more than just metal detectors."
"We believe that (a levy) would work in our community," he said. "That won't work in every community."
Dave Perkins gets paid to worry.