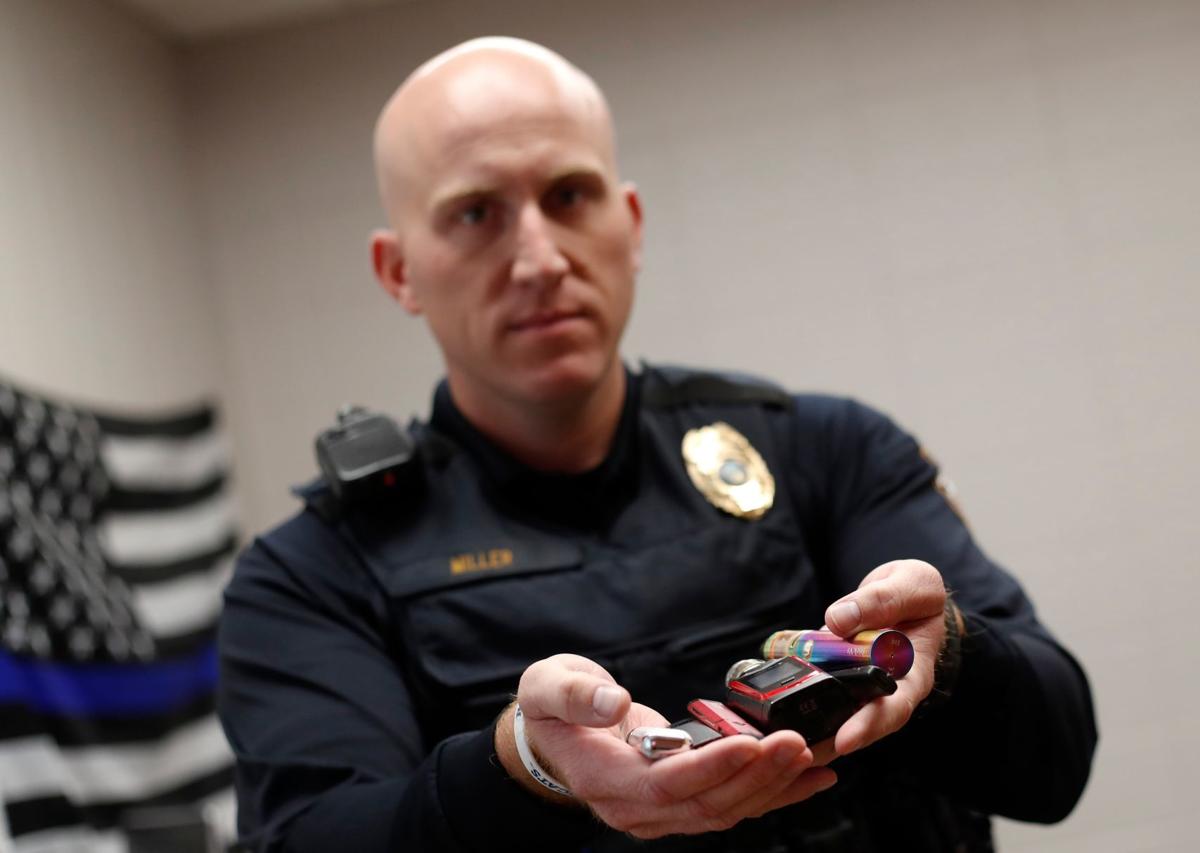 Vaping seemed to burst into in schools like a plume of steam, with little warning. But it hasn't dissipated; students use e-cigarettes at alarming rates. 
"It was here one day, boom," said Ben Steele Middle School teacher Jason Nafts, who saw the trend ignite about two years ago when his school opened.
About 58% of students have tried a vaping product, up from about 46% in 2017, according to the 2019 Montana Youth Risk Behavior Survey. More than 8% of students use a vaping product daily, up from about 2% in 2017.
Vaping is pervasive enough that the always irreverent, sometimes offensive Instagram account "billingsseniorhighmemes" jokes about vaping instead of smoking.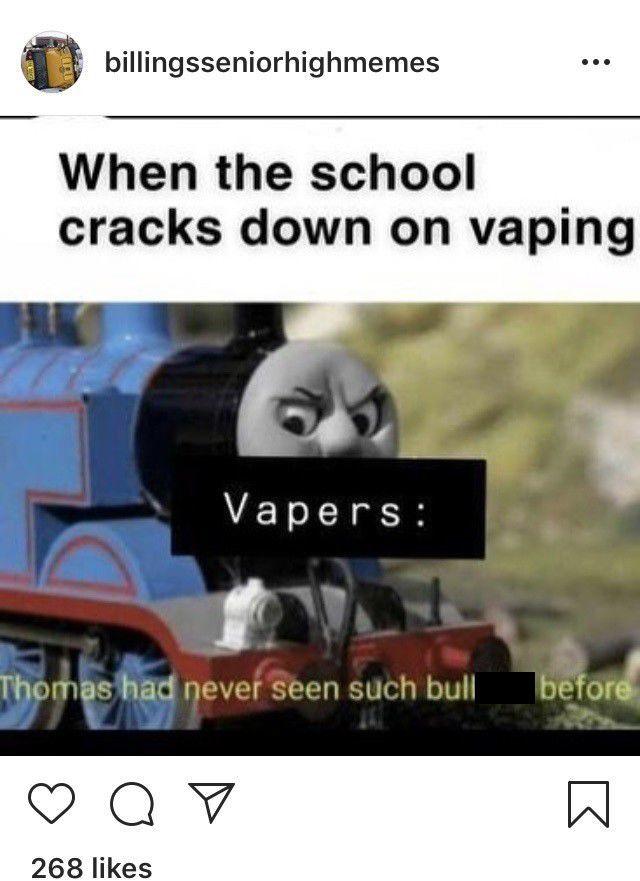 That's left not just high schools, but middle and even elementary schools grappling with how to combat the trend. One of the first steps: Educate themselves. 
Teaching aids
At first glance, the box in Robert Miller's office seems to be filled with USB drives, lighters, and pens — odd contraband for a school resource officer. 
But all of the devices are e-cigarettes that superheat cartridges of flavored liquid that contains nicotine or THC, creating an aerosol that's become a ubiquitous scent in school bathrooms. Miller started keeping a collection of what he confiscated from students because teachers had questions about what vaping devices looked like.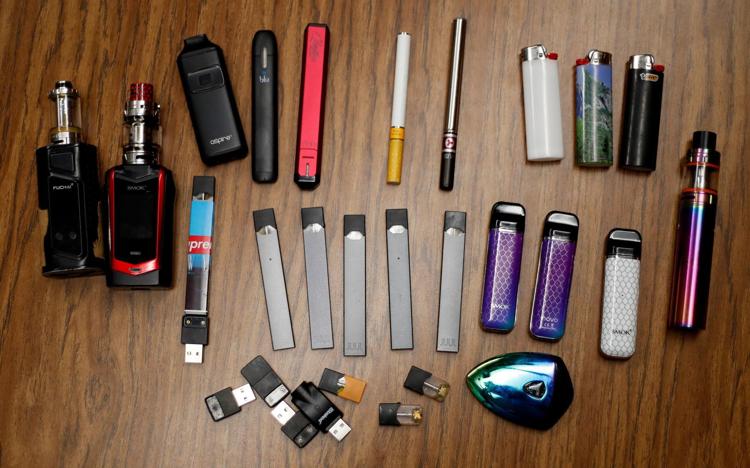 At Riverside Middle School, vaping didn't really take off until about a year ago.
"Teachers were asking me what vapes were, or what a Juul was," said Riverside counselor Tiffany Parish. "I don't think we have a lot of knowledge and education about it."
Education efforts for school staff have ramped up. RiverStone Health recently held a meeting with district administrators about vaping, and has done presentations about vaping education in some schools for several years. 
While Miller doesn't hesitate to bust students for vaping, he does pause before unspooling a health lecture, underlining the importance of training for school staff. 
"I try to tell them, their brains are still developing," he said. "(But) I'm not a doctor, I'm not a physician."
Nafts, who teaches health and physical education at Ben Steele, got into an early training session that the Office of Public Instruction held in 2017 at Montana State University Billings. He quickly started rolling vaping in with existing tobacco use education.
Matters of fact
Students often don't think of vaping as a health issue, especially at the middle school level. If they do know anything about it, it's often inaccurate information gleaned through older siblings.
"They've sometimes never even heard of a vape, they don't even know what the health effects could be of a vape," Parish said. 
Nafts met both of those issues head on, teaching students about health risks and preparing them for exposure to vaping products. 
"If they have the education, hopefully that will prevent them from using," he said. 
Experts generally agree that vaping is unhealthy compared to not vaping. However, they've debated the extent of vaping's health risks.
For kids, nicotine use has clear consequences, disrupting moods and behaviors plus making it more likely they develop additional addiction issues as adults.
As vaping-related lung illnesses have killed 34 people across the country, including a teenager in Montana, the Centers for Disease Control has recommended that no one vape as medical investigators struggle to pin down causes of the outbreak. So far, black market THC products appear the most likely culprit.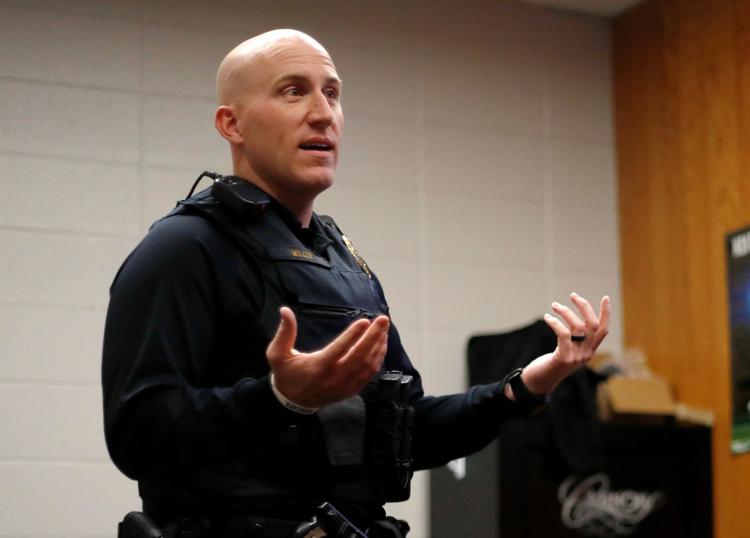 Miller said that even middle school seems like a late start for education about vaping. Of the 210 citations that school resource officers wrote for offenses involving tobacco and e-cigarette products, the vast majority were for vaping, and 70 of those were issued in middle schools. 
"I hate to put it on elementary schools, but I almost wonder if we should be having them talk about it," he said. 
Coming Monday: Even elementary schools are trying to teach kids about vaping
Get local news delivered to your inbox!
Subscribe to our Daily Headlines newsletter.