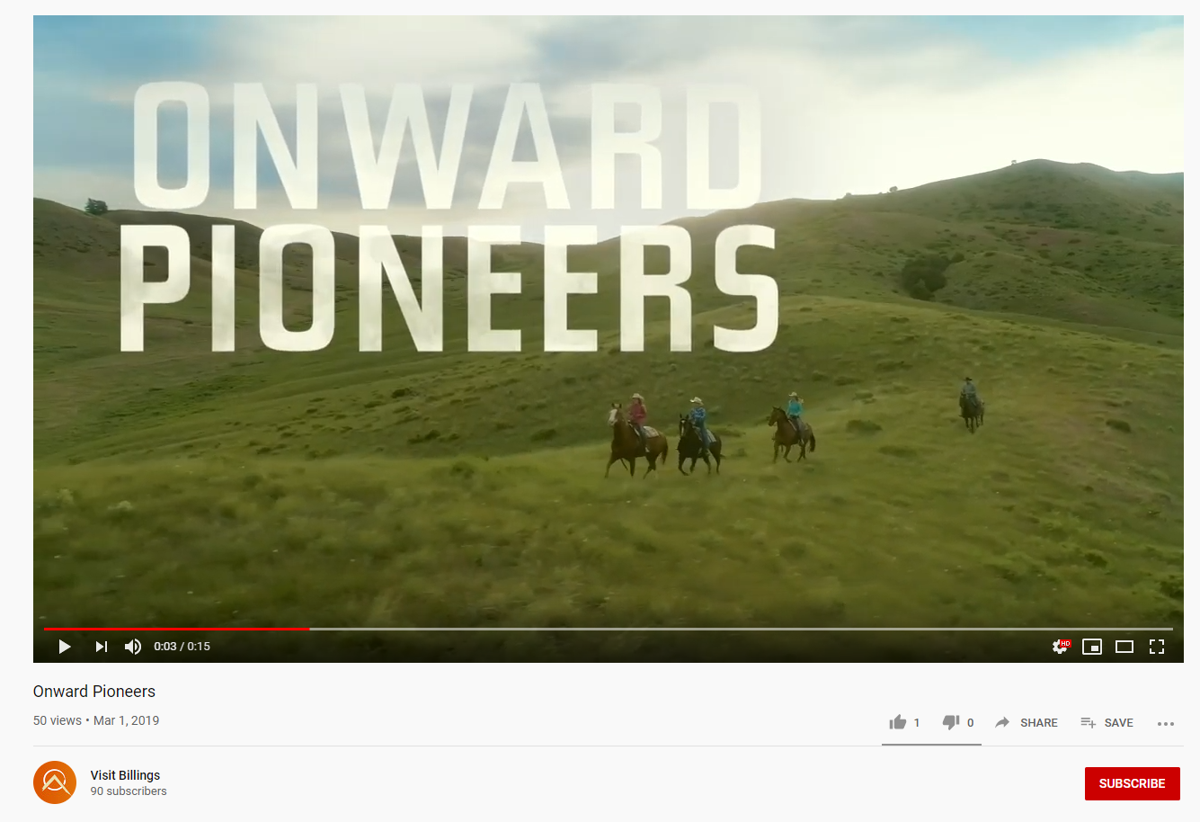 A Billings ad campaign that was scrubbed a day after a blogger called it racist illustrates a larger systemic issue of excluding Native voices in marketing campaigns for tribal nations, several spokespeople and tribal members around the state said.
Having too few diverse perspectives or first-voice perspectives on tourism and marketing campaigns can damage communities and perpetuate negative stereotypes, said Heather Sobrepena, program manager for the Office of Indian Country Economic Development. Tribal tourism is a wing under that the office.
"It creates an 'us and them' mentality, which is never healthy," Sobrepena said. "It promotes misconceptions about individual tribal identity and creates generalizations. There are no generic Native Americans."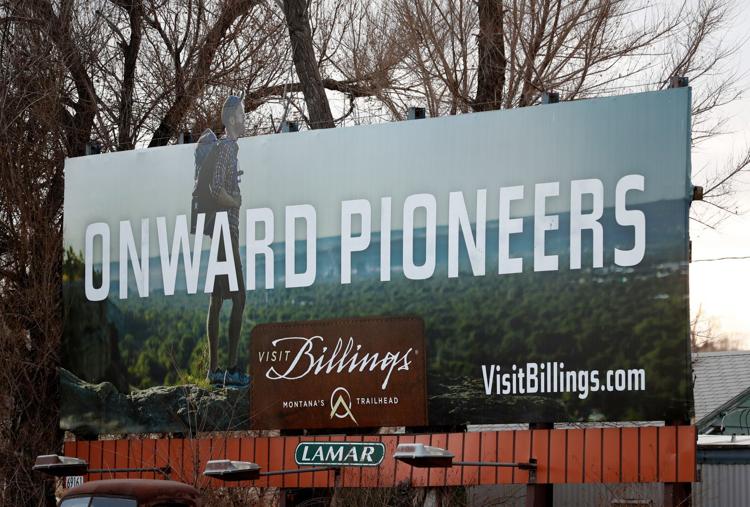 Visit Billings has an example of those misconceptions. Before the website was "scrubbed" of offending material Dec. 16, a section speaking about the Northern Cheyenne Reservation featured photos of Crow women during Crow Fair. 
"'Native American' is a nice, politically correct way to say what we are, but we're all different: different languages, beliefs and histories. And each one is awesome," Olivia 'Rose' Williamson said. Williamson operates Indian Battle Tours, and is on a grass-roots tourism committee for the Crow Reservation. Tribal tourism officials with both Northern Cheyenne and Crow were not reachable for comment. 
Williamson said the campaign felt like a slap in the face and disregarded years of historic oppression and racism, as the original blog points out. 
"My initial reaction (to the campaign) was, 'hey we're still here,'" said Alaina Buffalo Spirit, a Northern Cheyenne artist. Buffalo Spirit echoed Williamson's sentiment that the campaign inaccurately portrayed natives and made it seem like Native Americans are relics of the past instead of thriving communities with rich cultures. 
"What I didn't like is that it said 'Onward Pioneers.' What is a pioneer?" Buffalo Spirit said, pointing to a history of displacement of Native Americans by white colonizers. "…What happened to Onward Natives? Why couldn't it say that?"
Buffalo Spirit also said the campaign was "othering," making a divide between non-Natives and Natives. She said it stereotyped Native Americans and called it "dehumanizing." 
"We need to be re-humanized in other people's eyes and perception of us," she said. "We have a deep culture, and we're still alive, and as a people we're still here."
Buffalo Spirit also felt like Billings could be doing more to acknowledge the economic stimulus that the Native communities across the state, as far as the Dakotas and Wyoming, bring to Billings. 
"We bring thousands and thousands of dollars into Billings," Buffalo Spirit said. "... Where do we go, where do we take our money? We go to Billings to shop."
Diverse perspectives
Visit Billings has had other good work promoting the region, Williamson said. But both she and Buffalo Spirit said that the campaign pointed to a larger problem of persistent misunderstandings from non-Native people and tourism organizations.
"The spotlight might be on Billings, but it's bigger than that," Williamson said. "It needs to be said. These types of issues, they need to be addressed."
"It focuses on every reservation and all that good stuff and all our events. It's done in a beautiful way," Williamson said.
The state moved to become more inclusive with Native tourism last year. The Montana Department of Commerce hired a Tribal Tourism Officer, who vets all internal marketing for tourism, Sobrepena said.
That, along with the State Tribal Economic Development Commission, which has representatives from each of the tribal nations, works to book economic opportunities within the tribal nations.
"We understand (tourism) brings positive economic impacts to tribal communities," Sobrepena said. "But that really needs to be led and include that perspective of that tribal community."
In 2017, the state conducted a national survey of potential visitors and found that 82% of leisure travelers express interest in exploring sites related to Native American culture, the Missoulian reported.
"There is a high interest in travelers who want to explore authentic experiences related to Native Americans," Sobrepena said. "We want to be cognizant that not every place should be shared or explored; there are sacred sites, ceremonial events and parameters."
To that, Williamson encourages people to come, visit and learn.
"I would just have to say that I totally invite people from Billings that want to know about us. We're here. We're happy to share what we have," she said.
The best means of mitigating exclusion in marketing and elsewhere is to make sure diverse perspectives are involved in the process, Sobrepena said.
"Engaging in tribal communities, I cannot stress that enough. If you have an organization that wants to represent people, you need to be in that community and coming back time and time again," she said.
Visit Billings has promised to consult with or hire people from both Crow and Northern Cheyenne for its next campaign and to be more aware of diversity going forward.
Getting different voices on various organization levels will inherently help address exclusivity, Sobrepena said.
"The goal is to get beyond the point that we have billboards that people have to ignore," she said. "That there isn't an expectation that there will be culturally insensitive or offensive. ... We should not tolerate that kind of tone deafness." 
Get local news delivered to your inbox!
Subscribe to our Daily Headlines newsletter.