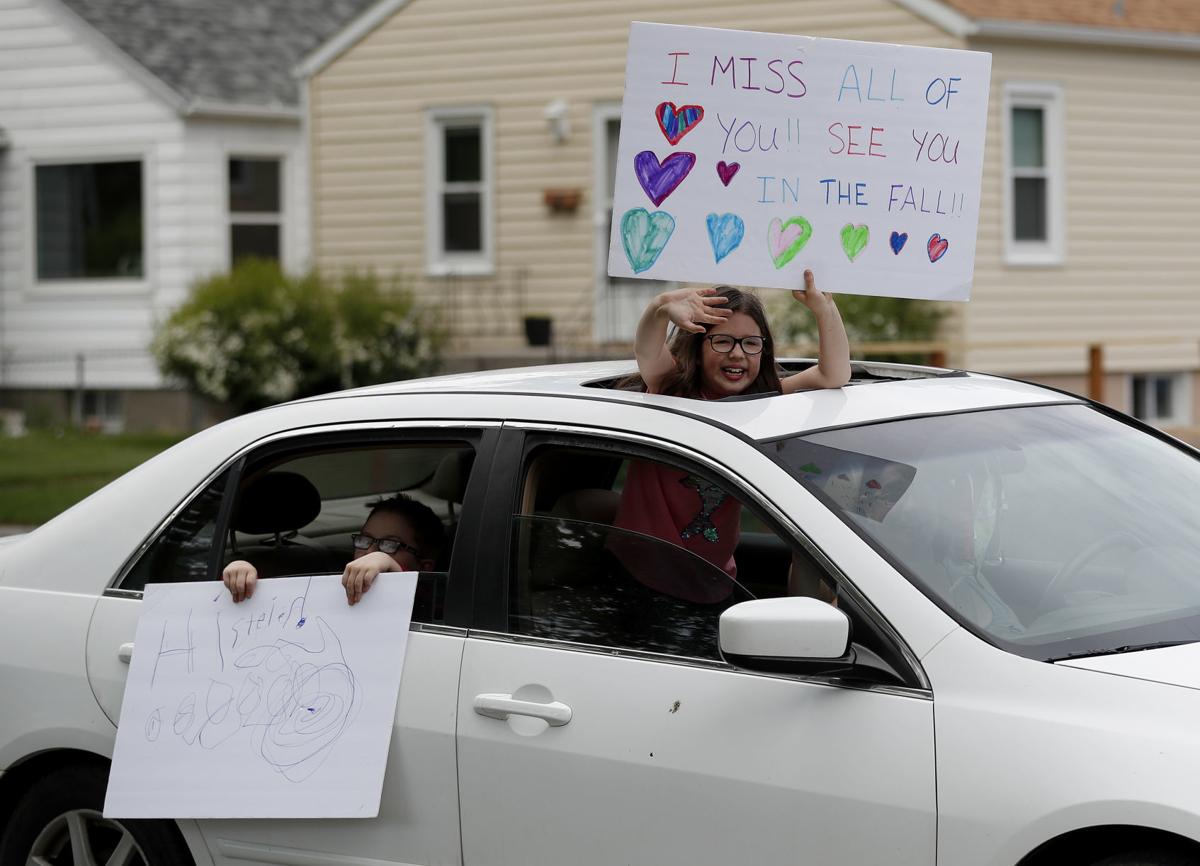 The words were the same as any last day of school.
"We'll miss you," teachers called to students. "Have a good summer."
But the setting, and the mixed emotions that educators have sifted through during this spring of COVID-19, were a reminder of how much has changed in such a short time.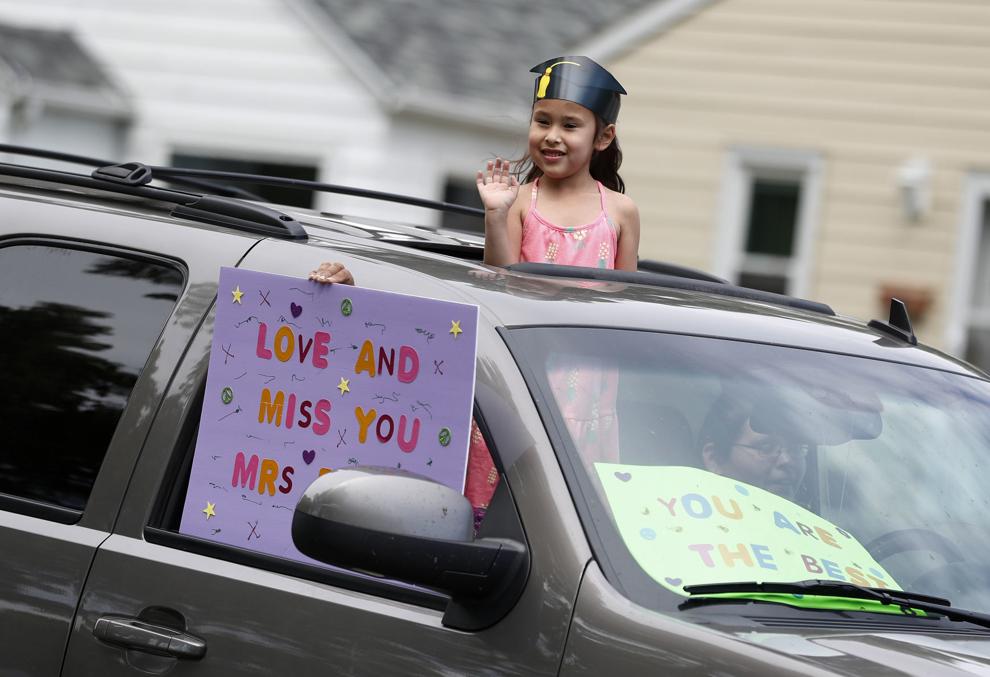 Educators from Broadwater Elementary lined the sidewalks of Terry Park on Friday as students hung out of car windows as their families drove past, soaking up what contact they could on a last day of school that would usually be filled with hugs and high-fives.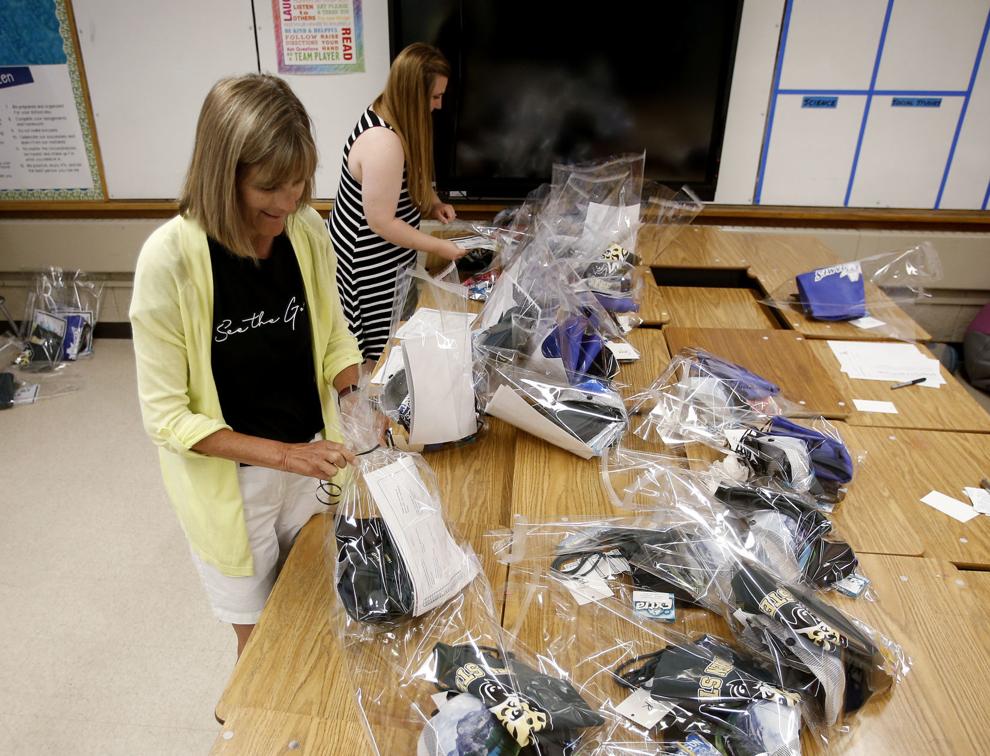 Retiring educators have known for months that this would be their final day of student goodbyes — that "we can't wait to see you next year," wouldn't apply to them.
But the shutdown and resulting remote learning efforts also reinforced what, for many, has defined their careers — that a relationship with kids is more important than any sentence structure or math problem.
'Intrinsic value'
Friday's Broadwater goodbye wasn't sad for Rita Evans, a retiring school librarian. But it wasn't joyous either.
"It's just like there's no closure," she said.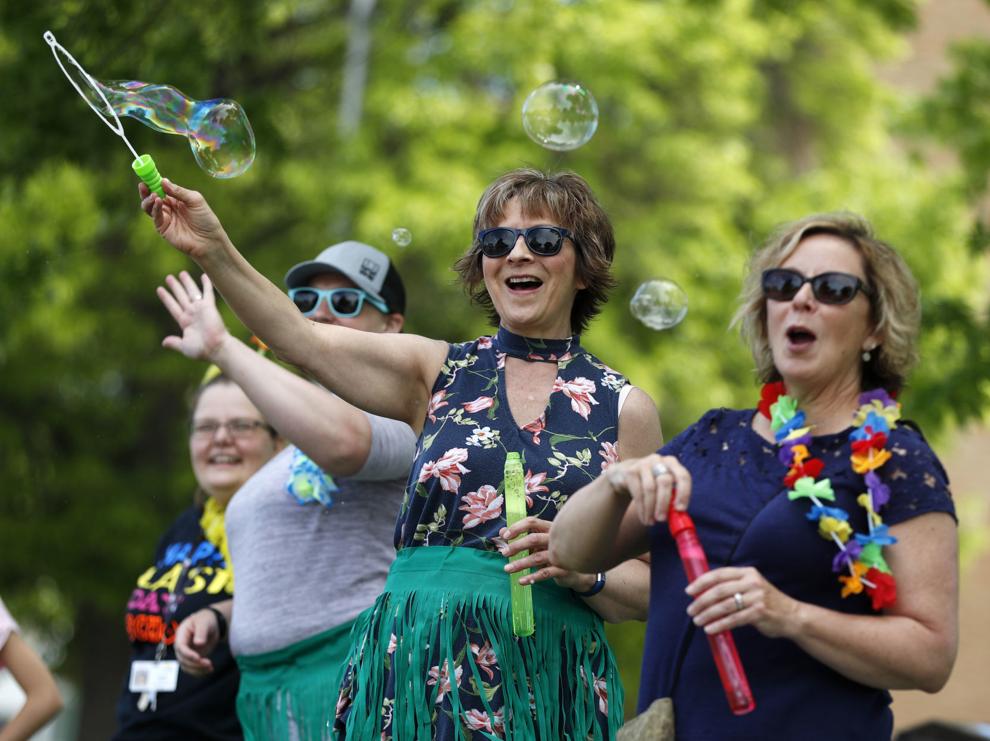 She, like other teachers, has been working to provide computer-based resources for kids. Video meetings have helped maintain contact, but they haven't mimicked a classroom. District administrators have acknowledged that engaged students are getting in valuable academic work, but that it's likely not new material. 
In that same vein, educators said that the reliance on technology has illuminated how important close contact is for building bonds with students.
"I wonder if it may not make us kind of pause, that there really is intrinsic value with the teacher in the classroom, and the student in the classroom," said Bruce Wendt, a retiring history teacher at West High.
Wendt's classes often provide a forum for robust debate between students. But getting them to the point where they would pipe up wasn't just about arming them with academic knowledge; it was about building trust.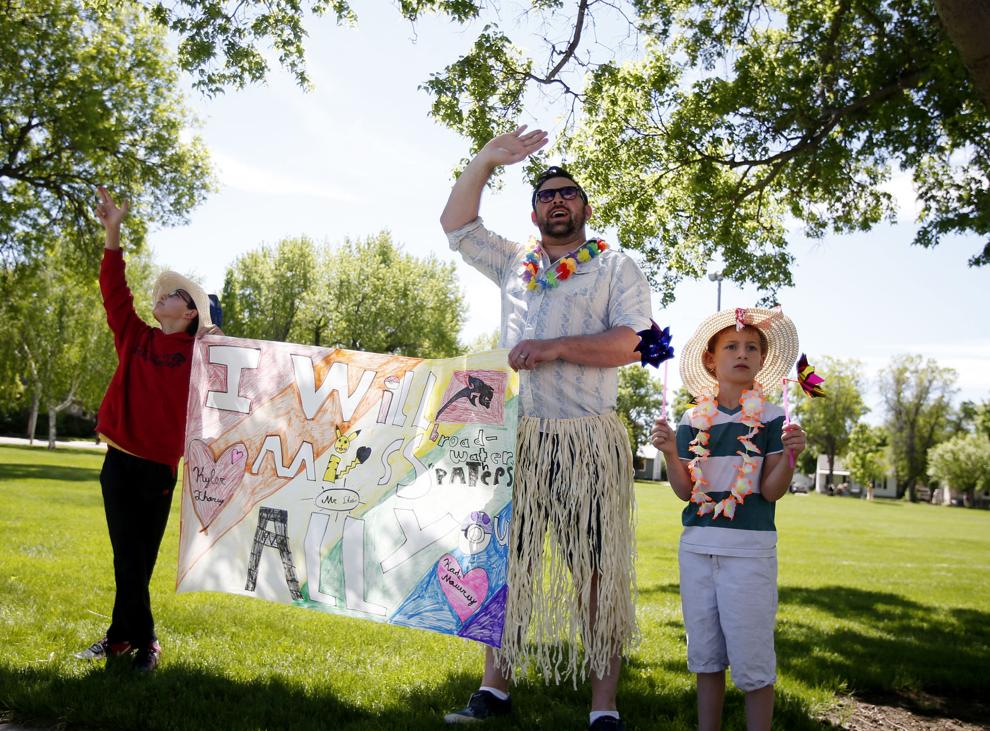 "One of my goals, always, in class was that the kids would feel comfortable speaking," he said.
Now, Wendt finds himself drawing parallels between himself and graduating seniors, all marking their final days at West in peculiar ways. Students have been dropping off computers and books in recent days.
"There have been just dozens of kids … they'll wander down the hall, and it's sort of like, 'I'm looking at the room for the last time,'" Wendt said.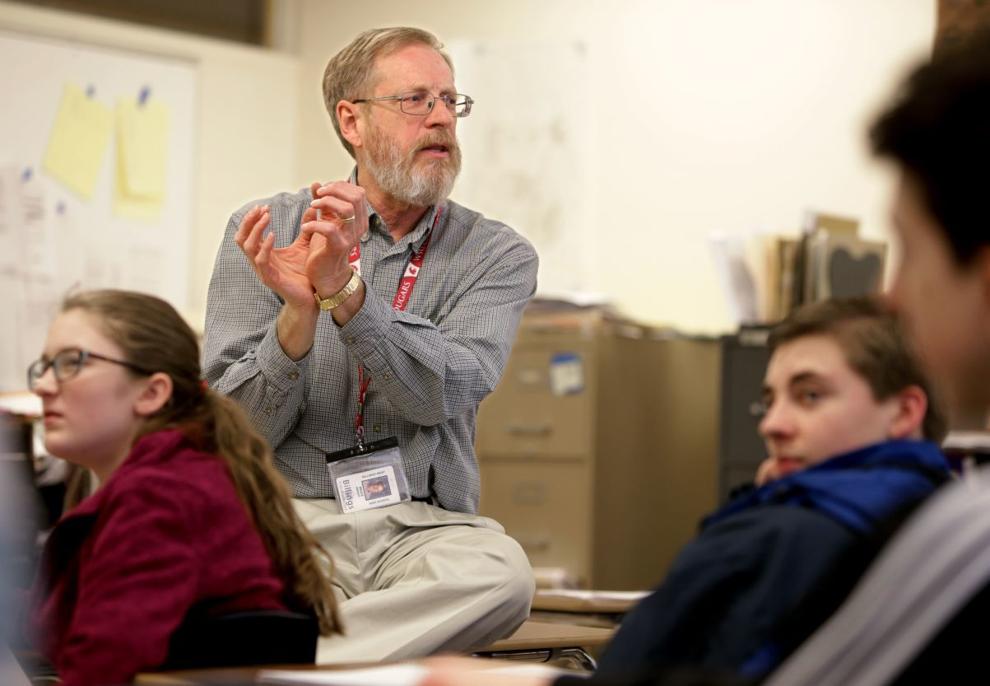 'A unique relationship'
Evans' elementary students have called her mom. They've called her grandma.
"It's just a unique relationship," she said.
Kevin Kroff, who's retiring as principal at Bitterroot elementary, recalled the small moments of life in an elementary school.
"You come and you walk into a K room, and you expect to get 10 hugs," he said. "You see those 'aha' moments, and you can feel the energy… we've done a lot of reflecting on that. The reason we get into this business is kids, and to not have students in a building for months, is depressing almost."
"That relationship piece feels different from a distance, even if that distance is only six feet."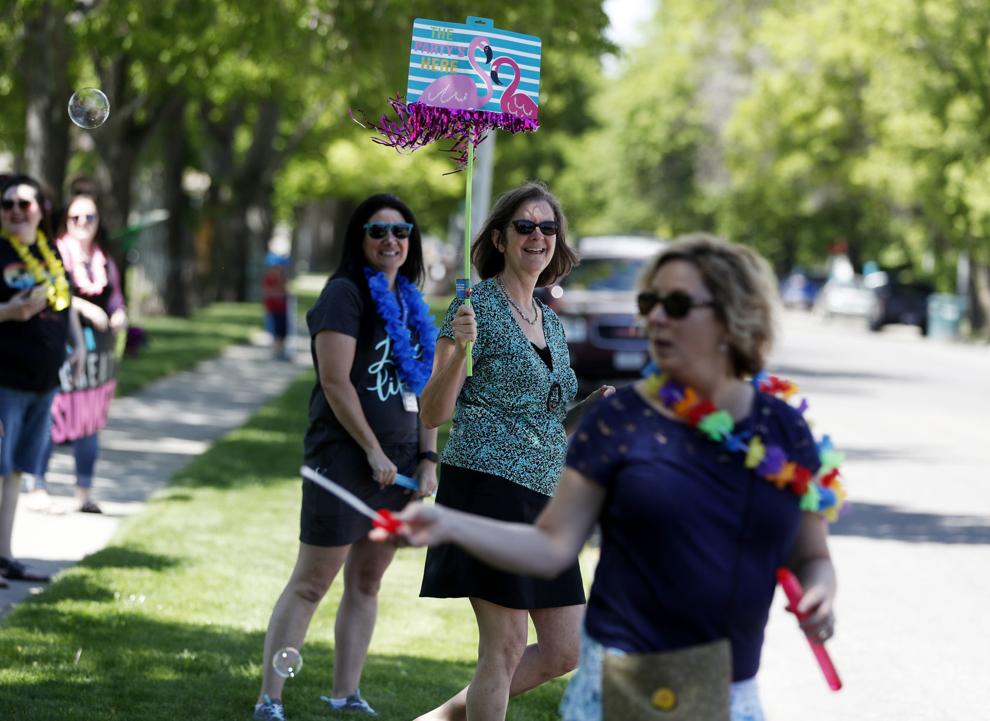 Croff applauded educators' remote learning efforts while coping with the shutdown.
Sixteen years ago, he ran a technology grant for Billings schools. He recalled the near-witchery of his own green-hued computer screen reflecting the same data as a computer at the public library via a noisy phone-line internet modem.
"I was just blown away," he said.
That work put him on the leading wave of technology use in the school district, a wave that he said has since overtaken his knowledge. But he said that teachers have adapted.
"All of us were forced to engage in some different things," he said. "Not just to throw a kid on a device, but to be very purposeful."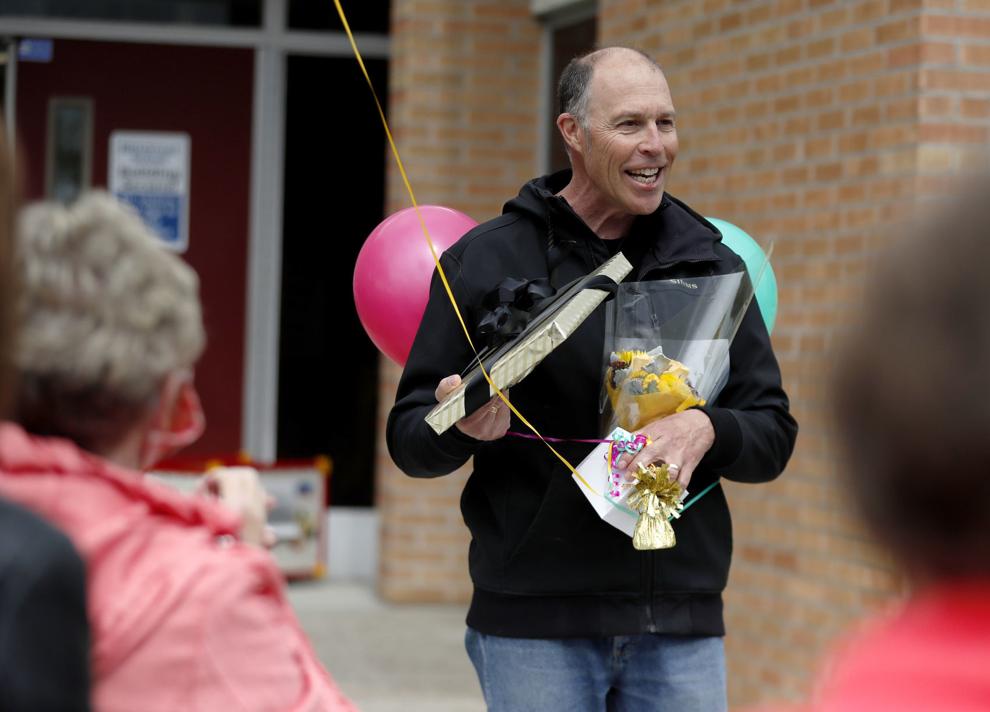 Building trust
When Noreen Burris began as a counselor in Billings schools 21 years ago, she and her colleagues were split between buildings.
Now, the district has staffed a counselor in each elementary school, and the retiring Rose Park counselor has seen a growing emphasis on students' social and emotional health. But how she connects with them has remained the same.
"The relationship is everything," she said. "Building that trust… a lot of that is done non-verbally. They watch, they see your body language, they watch your expressions, they watch how you are with other kids, how you are around the school."
"That lets them know if you're trustworthy or not, if they can rely on you."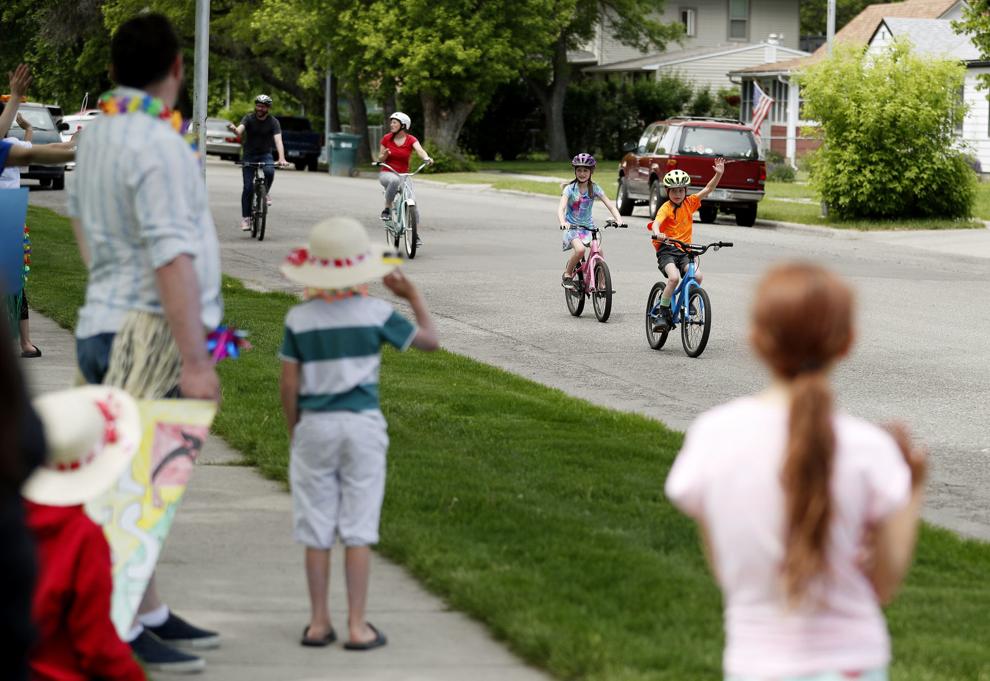 Burris, like Wendt, felt like remote learning has spotlighted how important personal contact is.
"I think we're going to learn the importance of just physically being together, that education is a lot more than watching a video or doing a packet of papers," said Burris, who was named the Billings Education Association's Teacher of the Year this spring. 
Distanced diplomas
Something about Skyview's high school graduation felt a little off to Deb Black. The retiring principal had seen blue robes pack the Metra floor for years, and seeing the social distance, masks, and limited crowd was disorienting.
As students have returned materials to school and cleared out lockers, it's clear that they missed socializing with each other, Black said. But there's also been evidence of the power of social bonds with teachers.
"What we found is that the teachers and students who have that relationship piece, those students wanted to do what was right for their teacher," Black said. Some students did "huge amounts" of work for one teacher, then none for another.
Skyview has embraced some computer-based learning under Black, including a classroom aimed to help struggling students work at their own pace on electronic coursework. She noted that colleges have increasingly incorporated online-only classes.
But she thinks the platform has limits in high school. Some students might thrive in remote learning, but many prefer the structure and socialization of a bell schedule and classmates.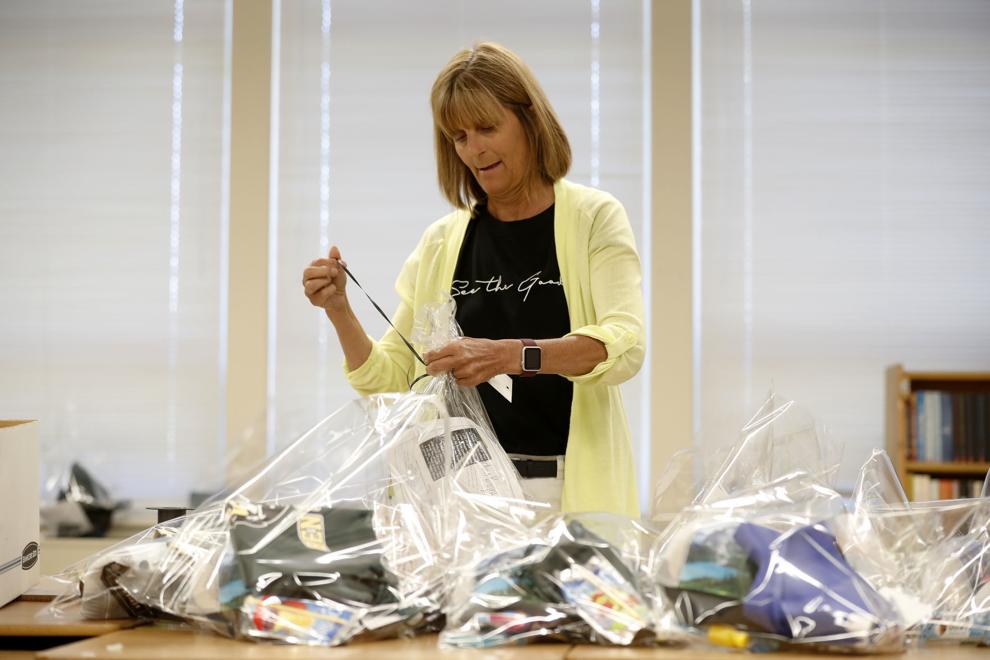 "I can't imagine a public school where there are no opportunities for students to face-to-face interact with teachers," she said.
Uncertain return
Educators didn't know when schools closed in March it would be their last brick-and-mortar day with students. And it's still unclear when kids might return to school buildings, and what it might look like.
School districts, including Billings, are preparing for in-person classes while acknowledging that the severity of the pandemic will be unknown. Schools are also sharpening remote learning plans if they're needed again.
Federal health officials have cautioned that even if schools reopen, masks, social distance, and reduced school populations might be necessary.
But each of the retiring educators had a similar hope for students.
"I hope they get to have that first day of school again," Black said.