A shed fire that shut down part of Jefferson Street on Thursday created enough heat to blow out two windows on a house next door.
The fire was first reported at about 7:25 p.m. on the 100 block of Jefferson Street.
Flames could be seen coming from the inside, near a back corner of the shed.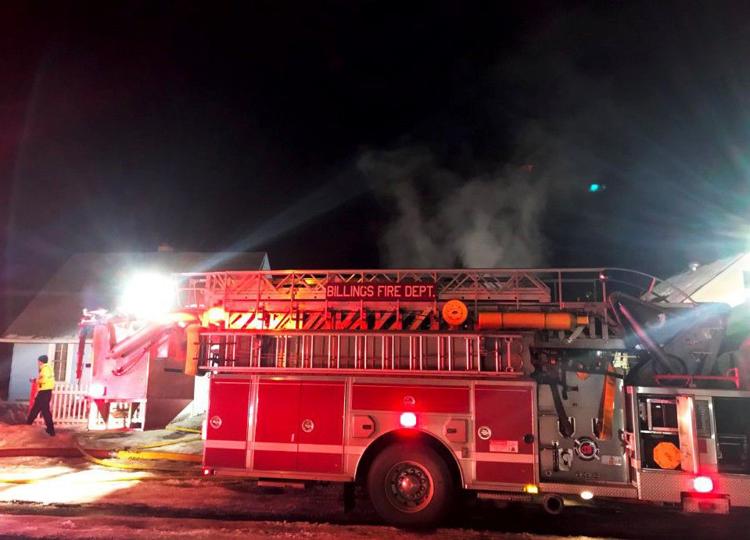 Firefighters were unsure if the fire had spread into the house next to the shed or if anyone was inside the house, said Battalion Chief Ed Regele.
After forcing their way into the house and searching it, firefighters found it to be unoccupied.
Despite the windows blown out from the heat, the fire did not spread to the house.
Firefighters knocked down flames on the shed and utilities were cut off to the house.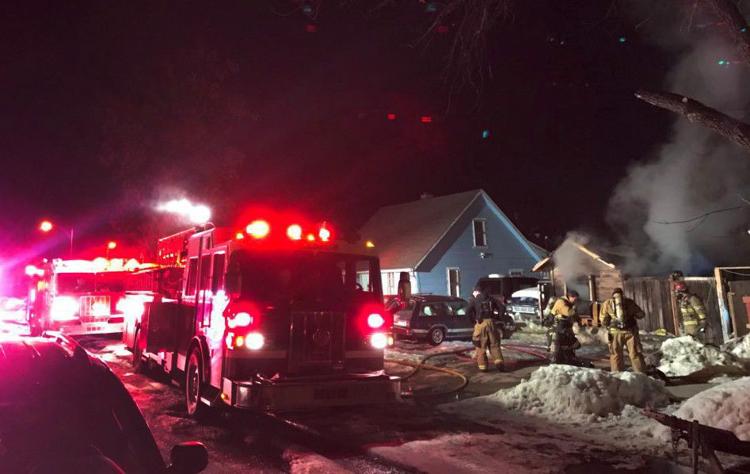 The shed was apparently used for storage, Regele said.
The cause of the fire was not immediately known. A fire investigator had been called, Regele said.
Several engines responded to the fire. Hose lines were connected to a fire hydrant and laid out across the street. The Billings Police Department was called out to block off Jefferson between Madison Avenue and Roosevelt Avenue.