The mold had been creeping for years through the kindergarten building on Shepherd's school campus, says Scott Carter, the district superintendent. The structure's original schoolhouse dates to 1911. The basement, dug in subsequent additions, seeps water through the floor and walls.
After teachers complained about their mold suspicions, Carter, in his second year on the job, got the building tested last summer and the recommendation came back to not use the building to house students. The ensuing scramble to relocate classrooms ate up all of the space in other buildings and then some; kindergartners lost five days of school, and reading classes are now held in hallways.
It would cost at least $160,000 to fix the mold and prevent future problems, Carter said. He doesn't like the idea of sinking that money into a 1911 building. Nor did trustees. And with the overall campus at 110 percent of capacity, they opted for a sweeping plan.
The district will vote on a $17.9 million bond this spring that would tear down the kindergarten building and library – a remodeled, free-standing former restaurant building – to link elementary and high school buildings and create a more cohesive campus structure. Ballots were mailed out April 19, and are due back by May 7.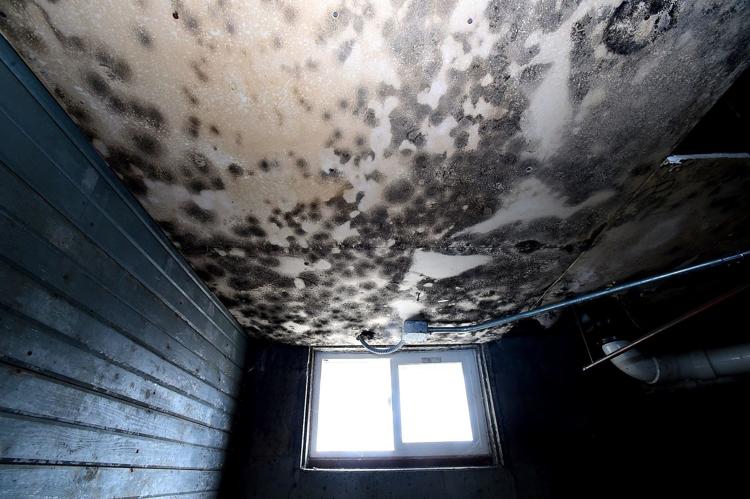 That's a large price tag for a community like Shepherd, with a yearly tax impact of $243.53 per $100,000 of assessed home value. The question is split into two ballots, one for the elementary district and one for the high school.
Carter said that a cheaper band-aid wouldn't be cost effective.
"Taxes would go up anyway because we'd have to bring in portable classrooms," if the bond isn't passed, he said. "The question is do you want us to get something for your tax dollars or do you want to rent classrooms?"
Carter said the bond conversation started among trustees about a year ago, but that they haven't been the only voices.
"We've really let the community take over. This wasn't something by me or the board of education, it's being driven through citizen input," he said. "There were a lot of people that wanted a lot more in this bond, and a lot of people that wanted a lot less in this bond."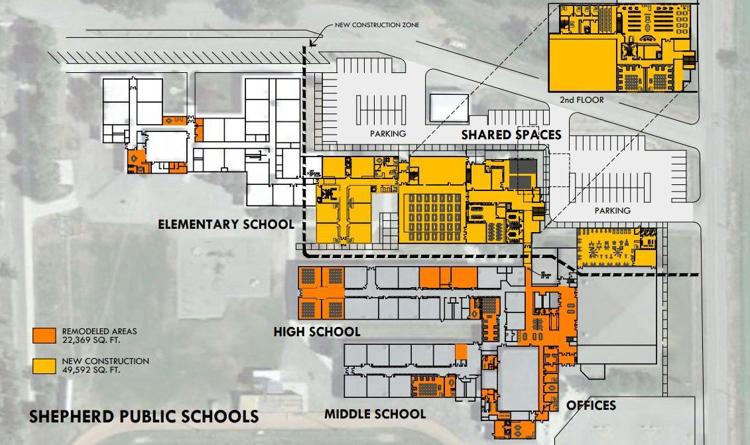 Projects included in the bond are:
Six new elementary classrooms
A new kitchen and lunchroom that could double as a gym
A new library with two classrooms
Two new high school science labs, and two remodeled middle school science rooms
A remodel of a high school multi-purpose room into four classrooms
A new elementary office and parking area
Additional remodels of classroom and office space
Future growth
Shepherd officials expect enrollment to creep up in future years.
You have free articles remaining.
District wide, enrollment has been stable over the last few years. In 2014, 829 students were enrolled. This school year, the district actually has one fewer, according to the Office of Public Instruction.
But a study commissioned by trustees projects one percent enrollment growth each year for the next 25 years. If that happens, enrollment could grow well beyond 1,000 students. The projection doesn't consider a planned bypass connecting Lockwood to the Billings' Heights at Johnson Lane that could be finished in about six years.
Matt Beddes has two children at Shepherd and is a 1996 graduate.
"We've seen previous bonds fail for different reasons," he said. But he and his wife are advocating for the current bond. They buy into the plan, and think that the schools deserve an overhaul.
"As taxpayers we're always asked for more and more," he said. But he views the bond increase as an unusually transparent way to see how public money is spent.
"We get to see exactly what we're going to get," he said. "We also get some input on it."
Tina Downing, a Shepherd special education teacher, is fond of wearing her pro-bond t-shirt. She reckons her students would benefit directly from the bond, as their current classroom is windowless and without good air circulation. But she also sees a financial benefit for the community.
"If we keep putting this off, it's only going to get more expensive," she said. "Let's do it all at once, and do it right the first time."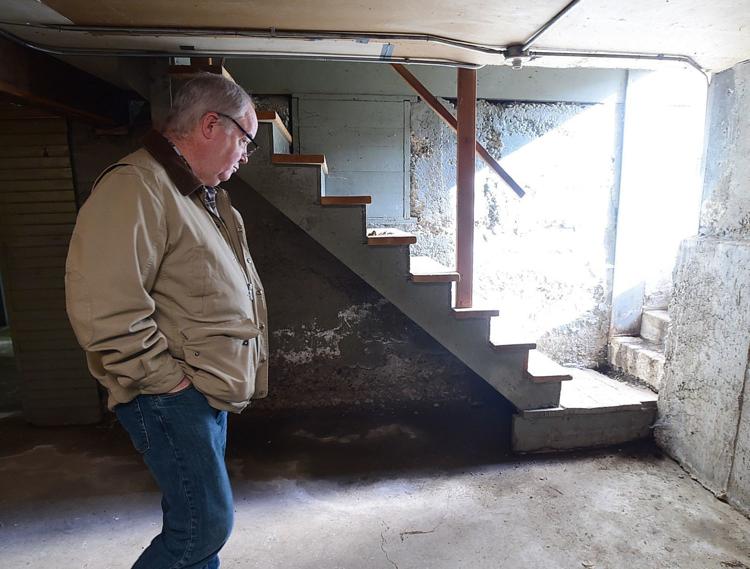 As Carter lets visitors into the elementary building, students from the school's reading program sit around tables in the hallways, looking up from their books at the intruders. The groups are some of the refugees from the closed kindergarten building.
"It's not ideal for the kids," he said. "We're disrupting their learning right now."
He sees the bond as academic focused. But he said that some criticism of the bond has argued it's too athletic focused, zeroing in on the additional gym/lunchroom and locker room work.
"There's a lot of misperception in the community that this is a sports bond issue," Carter said.
He also believes it would be the only school bond issue the community sees for a long time, if it passes.
"The school should not have to come back to the community for another 25 years."