After eating just two meals at Marble Table, contractor Aaron Koenigsberg and his family are helping the owners expand their business — for free.
Koenigsberg, who operates King's Mountain Builders, and his wife Ariel came to the Marble Table, 2515 Montana Ave., for their anniversary dinner and got to talking with owner Jen Marble.
"She took the time to stop by our table and make sure our experience met up with her expectations," said Koenigsberg.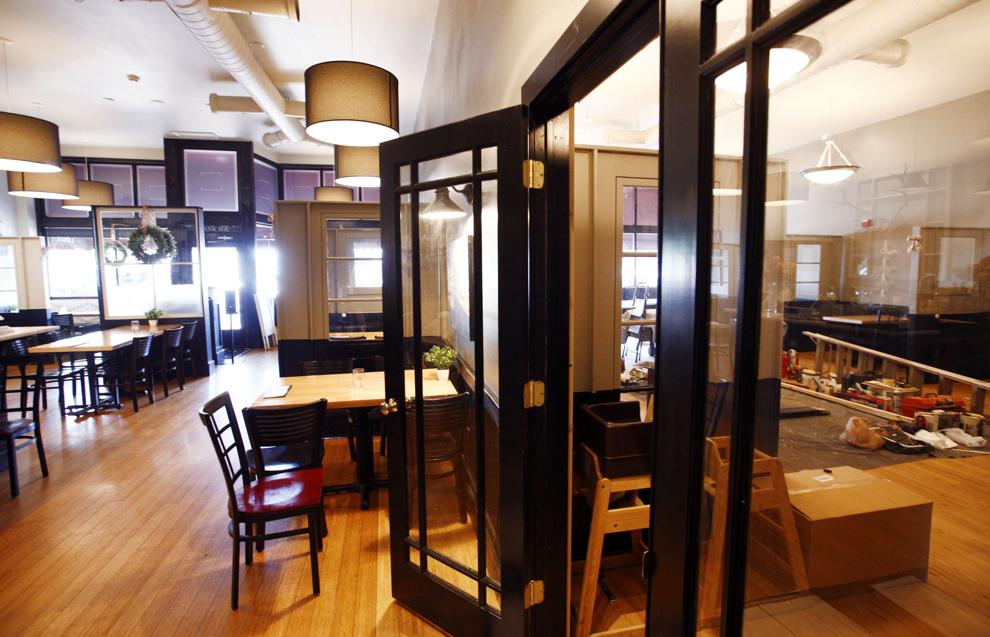 Jen filled the couple in on their plans to expand into the space just west of the restaurant, and Koenigsberg, who works primarily in residential construction and remodeling, could empathize with the pains of expansion. "We heard the frustration and tiredness in her voice. We figured we'd jump in and help out."
During the Fourth of July holiday, the Koenigsberg family, including their 10-year-old son, helped hang and paint wainscoting along the restaurant walls. Koenigsberg, along with his coworkers, returned to install bar tops in the front windows, where customers will be able to dine and look out on the avenue.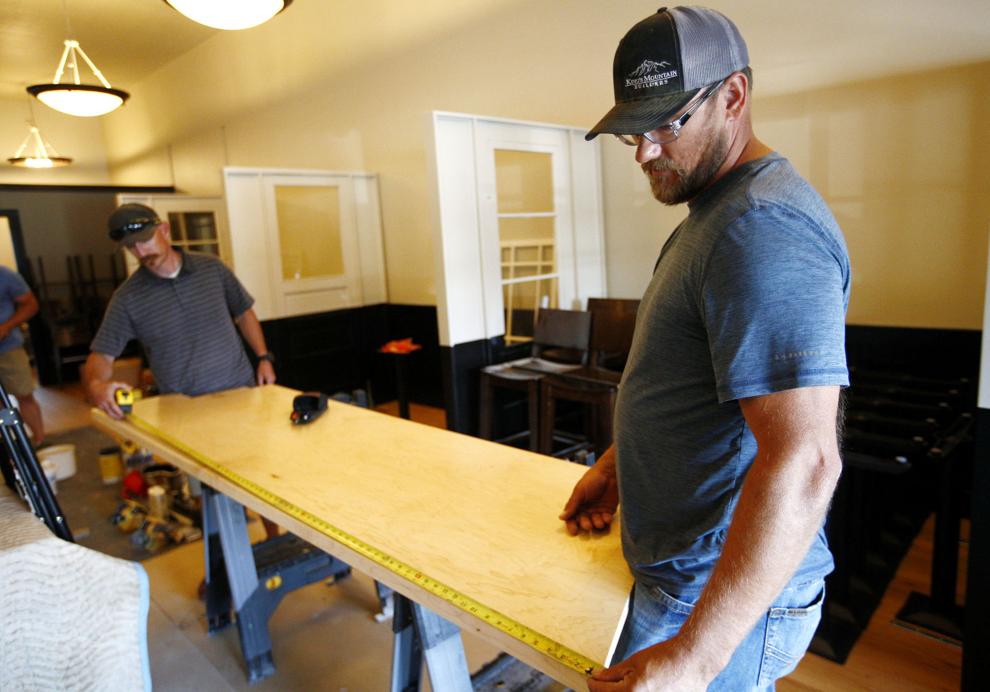 "We didn't even think about expanding, because it wasn't an option," said Jen, who owns the restaurant with her husband and executive chef, Jason Marble. Then Penelope Strong, who ran a law firm in the space next door, approached the couple about taking over the space she's occupied for 15 years. Strong decided to move her office down the block, to 2501 Montana Ave., in part to help support the restaurant, she said. 
"I said, absolutely not," Jen recalled, laughing. Yet, she began tallying up the amount of people they were turning away in a night at the small restaurant, which has just nine tables. "I think in two weeks, we realized we were taking in a lot of reservations and turning away tables."
The Marbles opened their restaurant in November 2020 during the pandemic. They transformed the small space — formerly Lilac, and prior to that, Sweet Ginger — into a homey atmosphere that provides customers their own dining nooks, separated with dividers constructed from reclaimed doors. It worked well for COVID-19 times, but also gave some intimacy and privacy to diners in such a small space.
It didn't take long for the Marble Table to become a popular spot, and though they don't require reservations, there's usually a wait for a table.
"People call it the honeymoon period," said Jason. "It's about two months of craziness when you open because everyone wants to go out the new place, and then it kind of dies off, but we had no drop off. It just started and hasn't stopped."
The pace is slower during lunch hours, which gives restaurant staff a bit of room to prepare for the bustle of evening service. During a five-week period, the Marbles estimate they were turning away 21 tables a night Tuesday through Saturday, and upwards of 50 tables on Friday and Saturday nights alone.
"I've been the chef of a lot of busy restaurants and didn't anticipate opening during a pandemic and being fully booked all the time every day," said Jason, who cooked at Überbrew and Last Chance Pub, among others before opening his own place.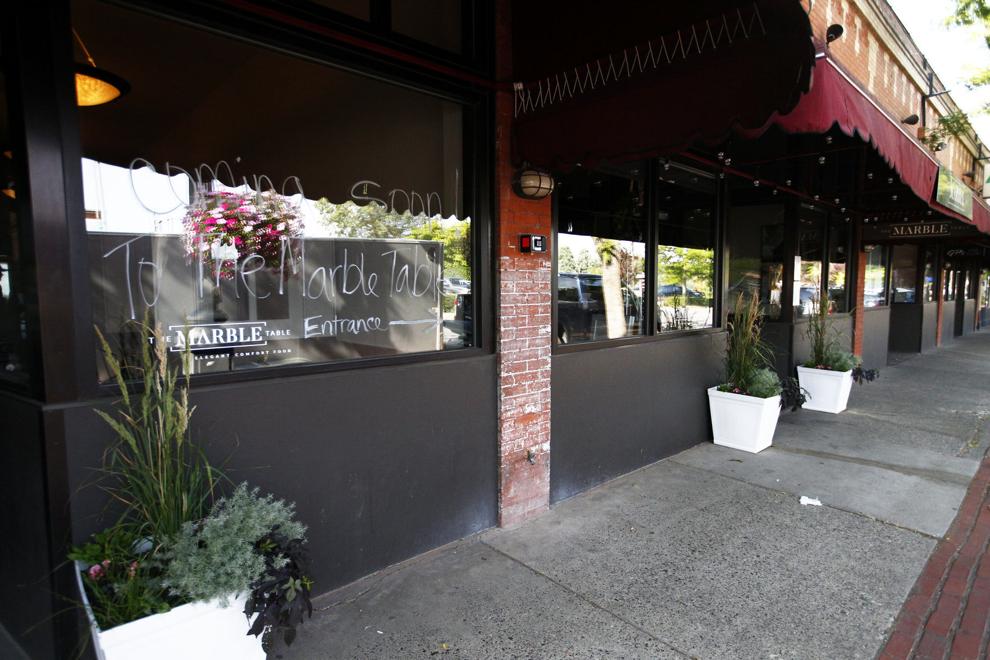 With this expansion, the Marbles double their capacity to serve and can seat approximately 44 guests on the new side, and after losing a six-top table to the doorway they cut into the wall to access the other side, 38 in the existing space.
The expanded section of the restaurant should be open by mid-August, pending final approval from the city. The existing temporary walls used in the law firm were repurposed to create an office and storage space in the back, and a large doorway cut into the adjoining wall allows servers to move between the two rooms. A rolling fire door between the original restaurant and the expansion was required, as well as enhancing the wall between the new space and Dickey's Barbecue Pit to fire code.
Both spaces are owned by Michael Schaer, who operates Computers Unlimited and is a driving force behind the revitalization of Montana Avenue.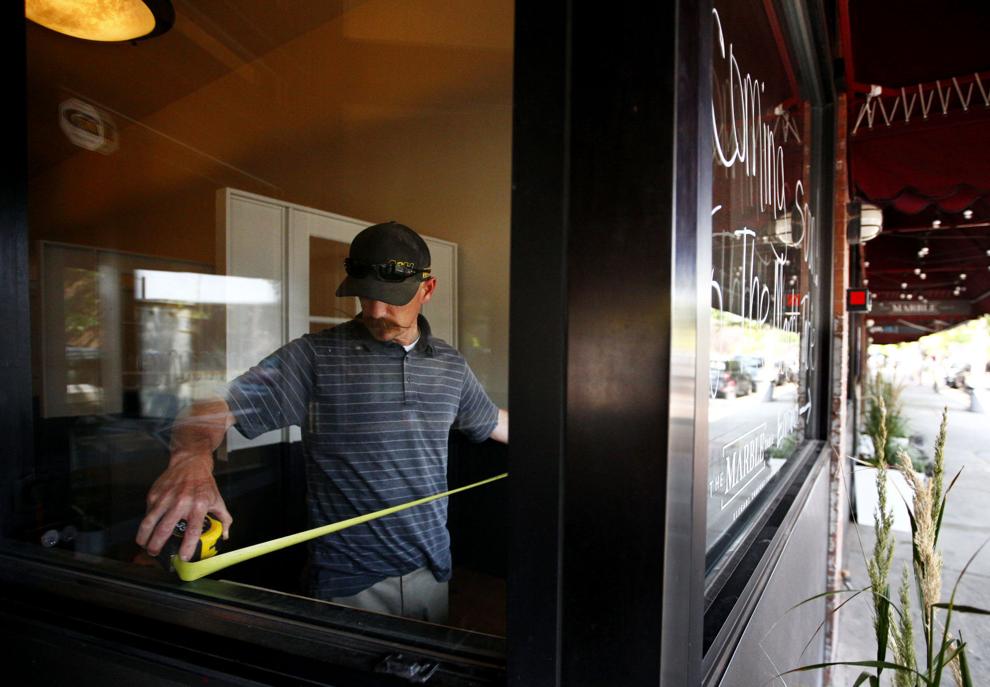 'The gathering place'
At the center of the expansion sits a large table. At its center, text reads: "The gathering place, where friends become family." Guests are encouraged to leave their own inspirational messages on the table in permanent marker after dining at the table.
"We wanted people to leave an inspirational quote to help try to change that next person's day," said Jen. The table was inspired by a family friend who had every guest that visited her home sign a countertop that was made into a table.
"We are so busy, but we can sit down at the table and all talk about our day," said Jen of their blended family that includes four children ages 9 to 16. Two of the Marble children work at the restaurant, and the younger ones help out as well.
"We are here more than we are home," said Jason. "Even our 9-year-old, he's jumped in the dish pit a time or two."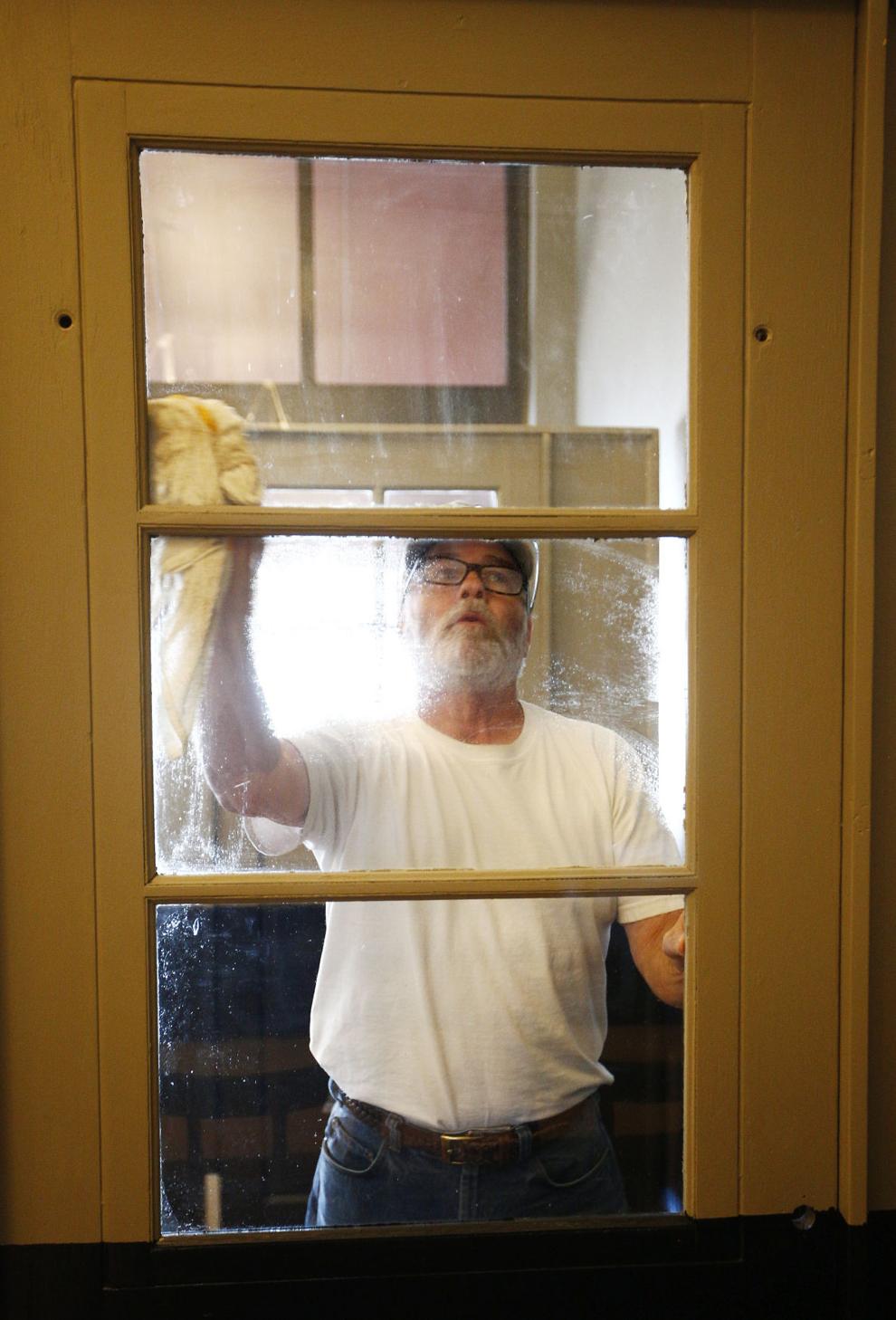 The popularity of the restaurant has surprised the Marbles, but they chalk up their success to personal touches, from the paint colors and restaurant vibe that is nearly identical to their own home's decor to the personable staff and the hands-on ownership. Jason and Jen make it a point to visit each guest at their table. 
"I wanted people to feel like they are at our house," said Jen. "A small quaint dining room area ... That's where their family gathers, so why not take that concept into a restaurant?"