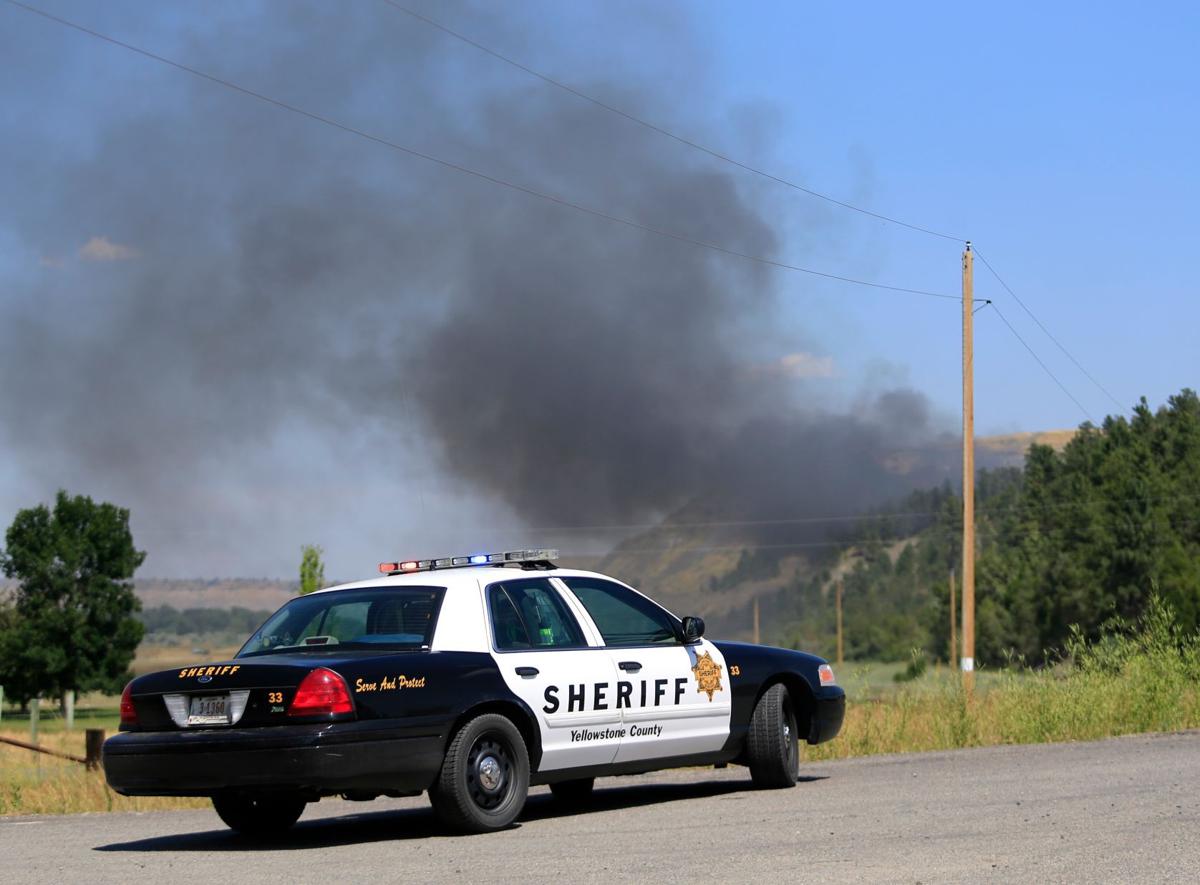 Thick, black smoke pouring from the Billings landfill on Saturday was caused by a fire estimated to be maybe an acre in size, according to the Billings Fire Department.
"It's just an awful lot of tires, and asphalt and shingles," said Battalion Chief Ed Regele. "So once it gets burning, you obviously saw the black column of smoke, and they burn with more heat. They put off more heat than ordinary combustibles."
Firefighting crews, including two water tenders and two brush rigs, were sent to the area at about 1:34 p.m. and began exploring options for battling the fire.
"It's always an access issue and a water supply issue," Regele said of fires at the landfill. "Initially we ran some hoselines down and quickly determined that the water was not going to be an optimal solution," he said.
Employees from the landfill were eventually able to bring in heavy equipment and cover the fire with dirt, Regele said. In the meantime, crews shuttled back and forth between a hydrant on South Billings Boulevard. After filling up their tender tanks at the hydrant, firefighters then drove back to the scene of the fire and emptied the contents of the tender tanks into a larger portable tank, Regele said, describing the operation as a "tender shuttle." Airdrops of retardant and or water were under consideration, Regele said.
Regele said the cause of the fire is currently unknown.
By 5:30 p.m. BFD crews had pulled off the fire and Regele said landfill employees would monitor the fire overnight and on Sunday.