Speaker after speaker at the Big Sky Pride rally in downtown Billings Saturday afternoon encouraged the enthusiastic crowd to get involved to help effect change.
And they talked about efforts that have kept those kind of changes from happening.
The one-hour rally, part of the Big Sky Pride Weekend which also included a parade downtown and the Pride Fest at North Park, drew at least several hundred people. The weekend event returned after a 10-year hiatus.
The parade, with hundreds of onlookers, was awash in a rainbow of colors. Participants walked, marched with drums or rode in vehicles and waved to the cheering parade-watchers.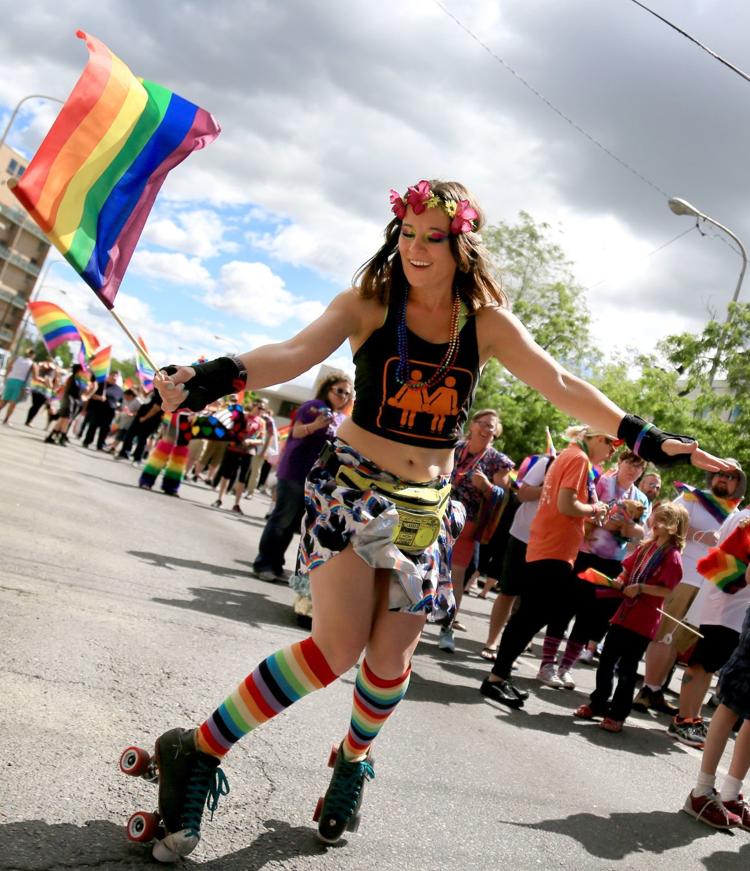 They also handed out beads, flags, stickers and candy. Entries included organizations, churches, businesses and other groups from Billings and other Montana cities.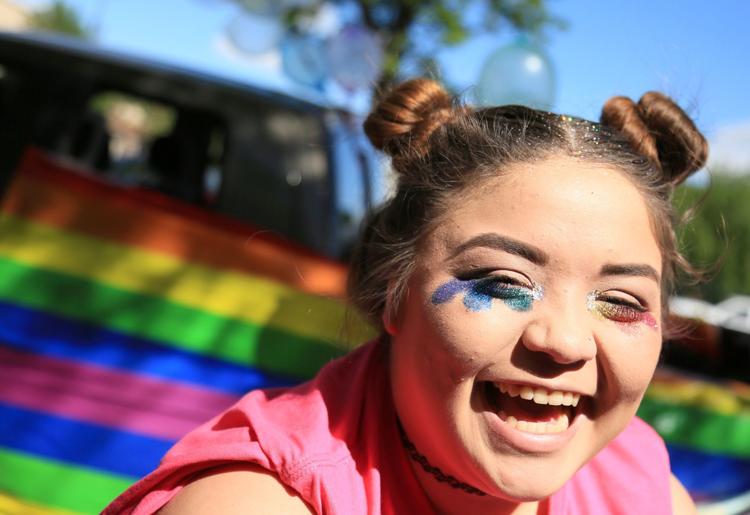 The rally took place in front of the James F. Battin Federal Courthouse, at 2601 Second Ave. N. It included politicians, political hopefuls and activists working for change.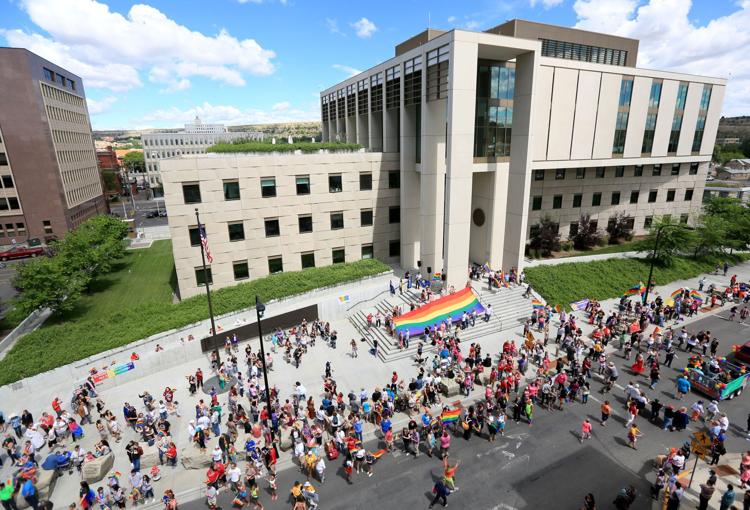 Hannah Pate, incoming freshman at Montana State University and secretary of the Montana Stonewall Democrats, summed up the rally in a few words.
"Making a difference requires getting involved," she said.
The focus of the political organization is to elect pro-LGBT candidates to office.
"I'm excited by what we can do and how we can grow our bench of progressive candidates skilled in the art of politics who can help us reshape our future in Montana," Pate said.
Kevin Hamm, president of Big Sky Pride, told the crowd that the LGBTQ population can't just rely on itself to foment change. It needs other supporters.
"We have to have allies that aren't actually part of our community in order to win because there's not that many of us," he said.
One of those allies, Hamm said, is Ken Crouch. Crouch was a member of the Billings City Council "during our tragically unsuccessful fight for the NDO (non-discrimination ordinance), and he stood up for us when many people wouldn't."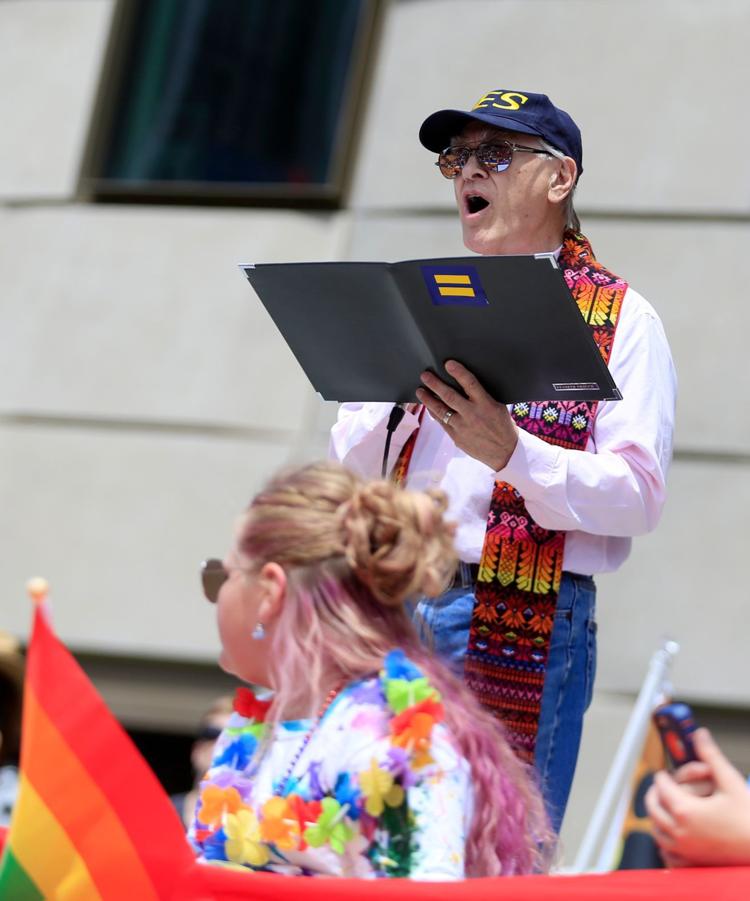 Crouch read sections in the Montana Constitution aloud regarding all Montanans' inalienable rights and inviolable individual dignity. The rights can't be taken away, he said, and the dignity of human beings can't be violated.
"Even though our 21st century legislature and our own city council have refused to put into print who the 'all' includes, they do try to say who might be excluded, by refusing to pass a nondiscrimination ordinance," Crouch said.
That too often that means a "no" to housing, jobs, shopping, equal protection and parenting, he added.
You have free articles remaining.
Keep reading for FREE!
Enjoy more articles by signing up or logging in. No credit card required.
Billings City Council member Brent Cromley said that Billings' official vision contains the words, "The Magic City: A diverse, welcoming community."
"Well, we are a diverse community, but I'm sure for many of you, we are not all as welcoming as we should be," Cromley said. "And that's why I'm so excited to see you folks out here spreading the excitement and educating all of us that there is a struggle ahead of us and we have to advance those causes in Billings, throughout Montana and in many parts of the country."
He encouraged those listening to "continue the fight and to be strong and to be resolute."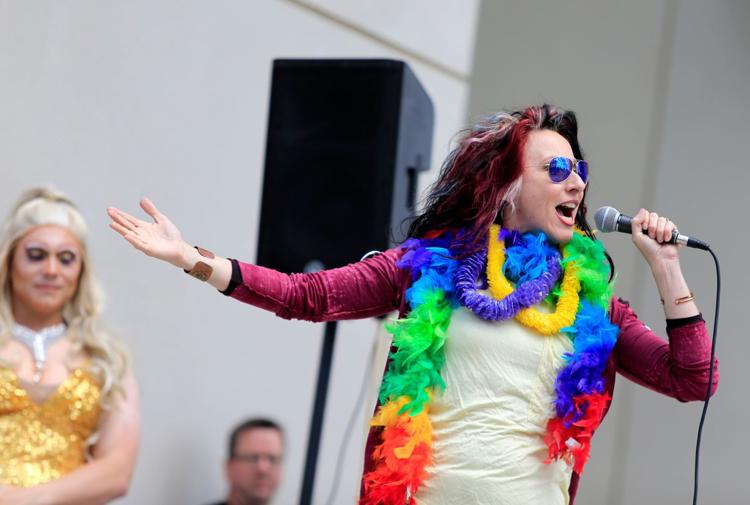 Mayoral candidate Danielle Egnew told the crowd that she was the third generation of her family to grow up in Billings.
Egnew, who is on the pastoral staff of Unity Church, said she knows what it's like "when churches do not understand what it is to be you."
"We are not the 'Not in Our Town' town, and if we do not become this truly, then we cannot continue to lead by example," she said.
The bottom line, Egnew said, is Billings needs to move forward and lead with love. She proceeded to lead the lively crowd in the chant, "Lead with love."
"Let us get together, lead with love and let us go forward and truly make a difference and make this city magic," she said.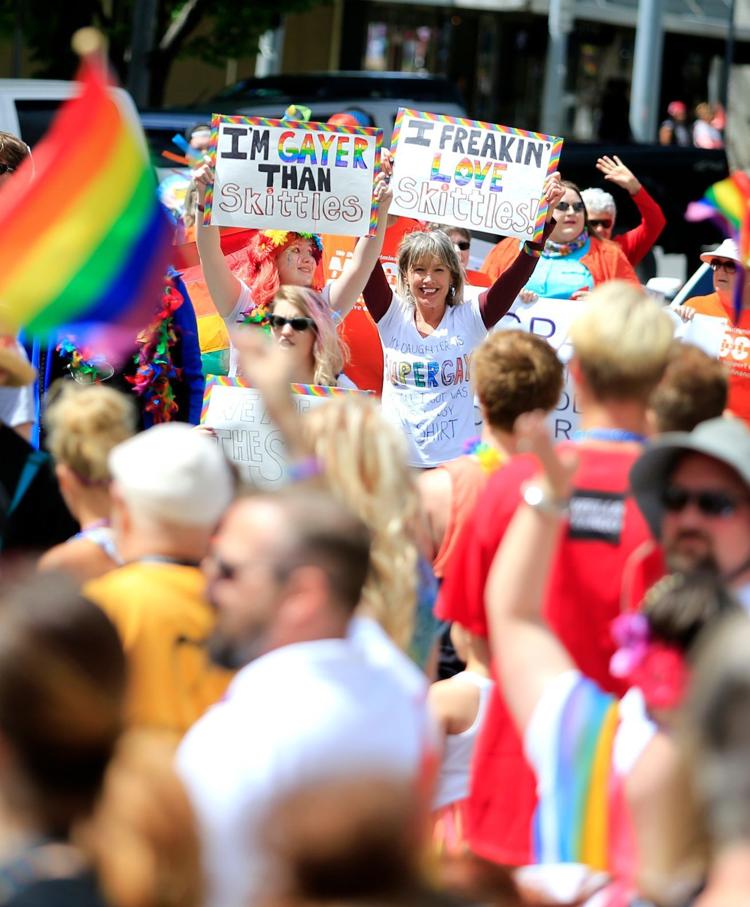 Shawn Reagor of the Montana Human Rights Network said the nonprofit organization believes in magic, but it also believes "in love, equality and the power of making your voice heard."
He congratulated everyone who had a part in defeating the Montana Locker Room Privacy Act in the recently concluded legislative session, which would have dictated which bathrooms people who are transgender can use.
"Over 500 emails and 150 voice mails were sent to representatives telling them that we didn't want to be the next North Carolina," Reagor said. "Your voice was heard and the bill was shut down in committee."
Rep. Kelly McCarthy, D-Billings, stood up next and said that on March 28, 1966, he hit the lottery, having been born white, male and heterosexual in a first-world country.
"That meant I would live my life without ever missing a promotion because of my gender," he said. "I would never be denied a loan because of my race and I would never be fired from my job or denied a place to live because of who I loved."
McCarthy said he went from being an ally to the LGBT community to an advocate when his gay niece, an Army vet, was denied housing in Billings twice "because of who she loved."
"If you want to see if there's any fight in an Irish kid from the South Side, start messing with his family," he told the crowd. "That's when I decided that I needed to become a leader in this effort, and I began work on the Human Rights Act of 2017."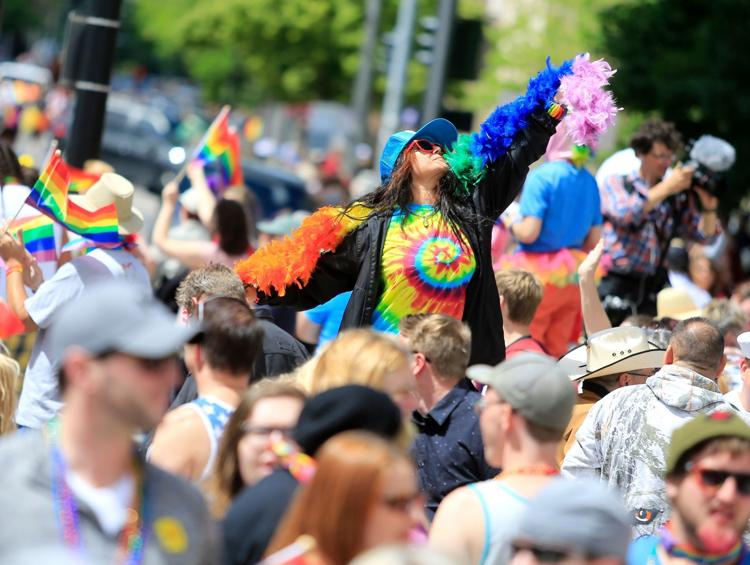 The act would add protections for LGBT people to the Montana Human Rights Act, barring discrimination in housing, employment and services. It died in committee, but McCarthy said he's not giving up.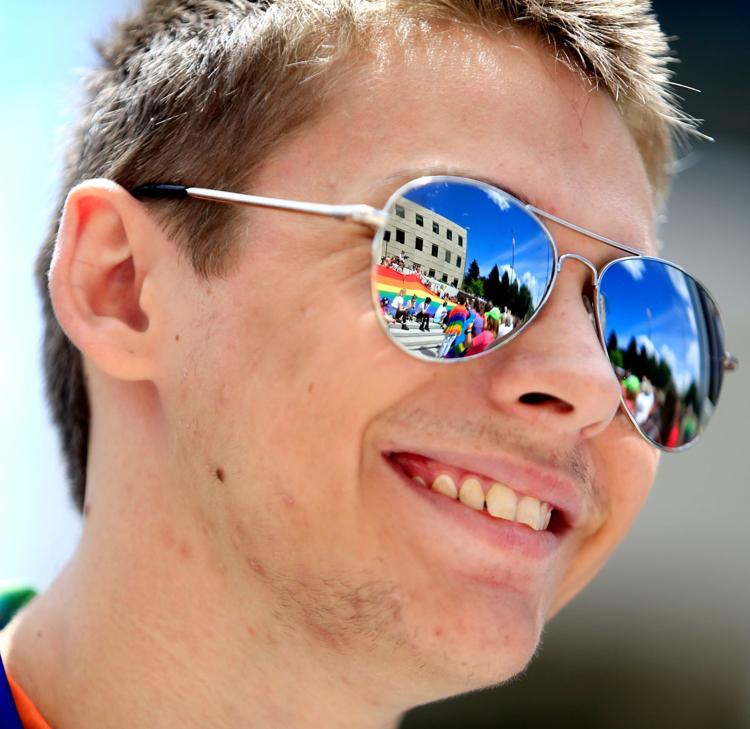 "To get there, I need a majority in the Montana Legislature," he said. "If you can give me a majority just one session, we will move this state forward decades."