St. John's Lutheran Ministries will change its name and shared its plans for a $10.5 million affordable housing complex at a news conference Tuesday.
The work of St. John's, with its 700 employees, involves young babies to elderly adults, President and CEO David Trost said during the afternoon gathering of more than 50 people at the Lillis Center.
But when most people hear the name of the faith-based organization that has been part of the Billings community since 1963, they often associate it with long-term care for seniors.
"Many don't know that our services have expanded to include those offered throughout the arc of life, from birth to end of life," Trost said. "For example, we provide child care, outpatient physical rehabilitation, counseling and adoption services."
He pointed out that on Monday in Lillis Center, a 3-day-old baby was united with an adoptive family, calling it "a beautiful thing."
After a long period of discussions within and outside the organization, a decision was made to better reflect what St. John's does and who it serves. That includes its expanding services and partnerships.
"Ultimately our journey led us to the recognition that St. John's must be united under one brand with one mission," Trost said.
With that, he unveiled both the organization's new name, St. John's United, and a new logo, three diamonds linked together with a cross in the center.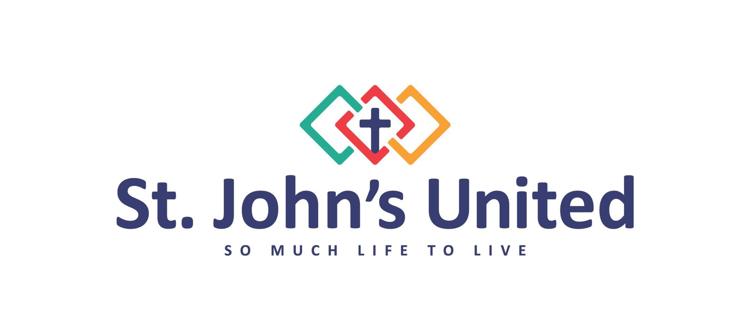 The new name retained "St. John's," he said, to "honor and preserve the heritage and legacy of this great organization." The word "United" reflects the different levels of care, services and partnerships.
The logo has a multi-leveled meaning, Trost said, including St. John's efforts to serve people in three major areas of life — home, health and family "with faith always at the center."
Trost also announced construction of the 54-unit housing complex for older adults, including those of modest means. Ground will be broken later in 2019, with completion of the first units by the end of 2020. A portion of the original St. John's Lutheran Home building, at the north end of the campus, will be torn down to make way for the new housing.
Residents who live in the present units will be relocated to other areas of the campus until the new homes are ready. The new units will be double in size what each one is now.
"We're thankful to have raised $9 million of the $10.5 million project in tax credits, grants and donations that made it all possible," Trost said.
St. John's beginnings
The original HUD-financed Lutheran Retirement Home Inc. opened in 1963, Tom Schlotterback, St. John's vice president of mission advancement, said in an interview. The original three wings were designed to house active, aging adults in an independent living situation.
"And as they began to age in the place they called home, St. John's expanded to offer more highly skilled care as needed," Schlotterback said. "The original building evolved into what became seven wings, or squares, essentially."
In the mid-1990s, St. John's adopted The Eden Alternative, a philosophy that included a focus of eliminating loneliness, helplessness and boredom among elders. That meant infusing the senior residents' environment "with living and growing life — animals, plants, children," Trost said.
As part of that new thinking, in 1996, a child care center was added where residents were invited to interact with the children. An after-school program also was added.
In 1997, the name was changed to St. John's Lutheran Ministries because the original name was too narrow as the services had expanded, he said.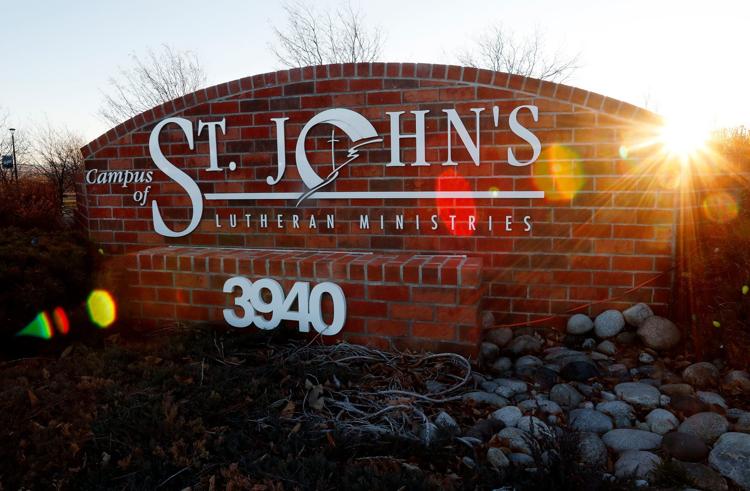 In 2000, St. John's began working with young women facing unexpected pregnancies, offering counseling services and help, whether clients decided to keep their babies or release them for adoption. It also assisted couples hoping to adopt babies.
Innovation is another significant part of the St. John's core value — "We want to be innovative leaders in our field and share it with others," Trost said.
For instance, developing cottages on the campus in 2005 as smaller, cozier spaces for elders in the early stages of Alzheimer's disease or dementia was a new idea.
"The cottages were something we led in this country, and now every state in the union has small homes for nursing care," Trost said.
St. John's was one of the first joint-venture retirement communities, when it opened Mission Ridge in partnership with St. Vincent Healthcare, he said.
"We then were asked at several national conferences to do presentations on that," he said.
St. John's partnered with Billings Clinic in Red Lodge to build The Willows, an assisted living facility. The hospital provides the maintenance for the building, and St. John's provides food for the patients, to avoid duplication of efforts.
"We see in our new branding and our future strategy to continue to seek out additional opportunities to collaborate, to expand our mutual mission for the partners that we collaborate with," Trost said.
It opened WyndStone, its senior living community in the Billings Heights, in 2016. It also operates The Crossings in Laurel and home health and hospice services.
It also manages Sapphire Lutheran Homes, a retirement community in Hamilton, and Lutheran Social Services of Montana, which has offices in Billings, Bozeman, Great Falls, Kalispell and Missoula.
One of the challenges St. John's Lutheran Ministries has faced through the years with its name are the questions that come from those who want to live or work there.
"Often the question comes up is 'do I have to be Lutheran to work there or will they try to convert me?' " Trost said. "That's just so out of context for who we are and what we do."
As the organization thinks of future growth and increased partnerships, it's difficult to think of ecumenical partnerships if "Lutheran" is the prominent name, he said. At the same, the organization will always keep its roots in mind as it moves forward.
"The bottom line is we're still an expression of the Lutheran church, but at the center of that is serving all people," Trost said.
Schotterback agreed that's an important message to get out.
"A deep part of our heritage is love of God and love of neighbors — all neighbors," he said. "We want to be welcoming to all."