A ribbon-cutting ceremony at St. Vincent Healthcare Wednesday afternoon marked the end of a four-phase project to expand and update the hospital's intensive care unit.
The project, which began in October 2016, was completed in December.
The $17 million expansion added four rooms to the 18 already on the unit, and about 3,000 square feet. The original rooms doubled in size, making each one more than 300 square feet, said Susan Amundsen, manager of the ICU. 
Staff caring for the sickest patients "won't trip over each other, equipment or machines, including ventilators," Amundsen said. The enlarged space also includes a dedicated space for family members.
"It's a healing environment for patients, and it really helps the staff be more efficient and effective and not be distracted by the really compact nature of the space itself," she said. "We have the room we need now."
In 2017, the hospital saw 1,702 patients admitted into the ICU, and in 2018, 1,586 patients as of Dec. 5. The average volume is 15 patients and the average length of stay, four days.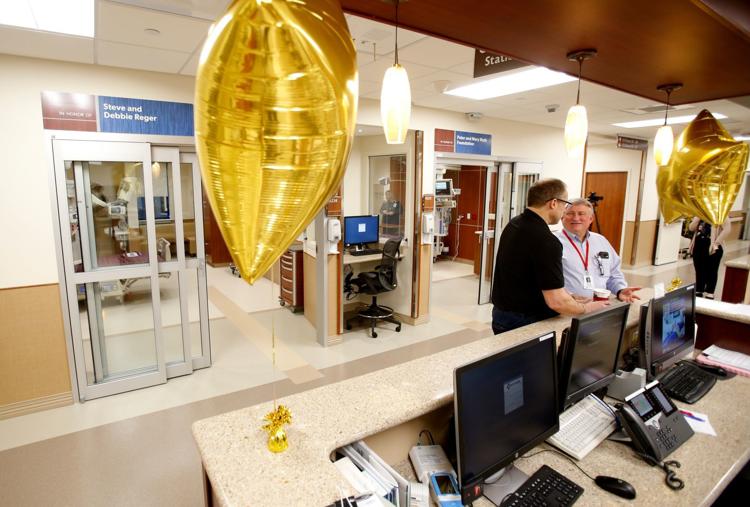 Two of the new rooms are specially designed to care for obese patients. All of the rooms have natural light that contributes to healing for patients, where they can be aware of the transition of day to night and back again.
The challenge of the renovation was to keep the ICU open as work progressed, which accounted for the four phases, Amundsen said. Construction was done on four to six rooms at a time, and temporary rooms on the third floor allowed the staff to care for up to 20 patients.
In addition to the patient rooms, the project also included a remodeled waiting room, an updated staff locker room and additional office space. The St. Vincent Healthcare Foundation contributed $2.5 million to the project, in part due to the 2016 SAINTS Ball.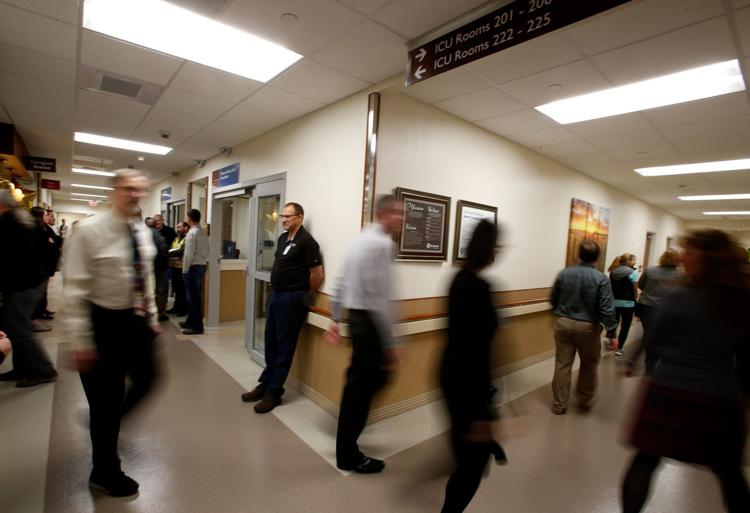 Steve Loveless, president and CEO of St. Vincent Healthcare, who took part in the ribbon-cutting, said that as health care grows more complex, the new unit will be able to handle the technology and everything needed to care for patients.
"Finally we have a facility that is commensurate with the care that has been provided all along," he said.
Loveless said a close family friend spent significant time in one of the updated ICU rooms. His wife told Loveless that the expanded space made it easier for her to spend that time with her husband.
"It would have been very, very difficult in the previous ICU," he said. "They were in the new area and the size was able to accommodate not only her but all of his complex needs."